DF Direct Weekly: Does the Xbox Series SSD work in PlayStation 5?
Plus: whatever happened to the cheap 1080p graphics card?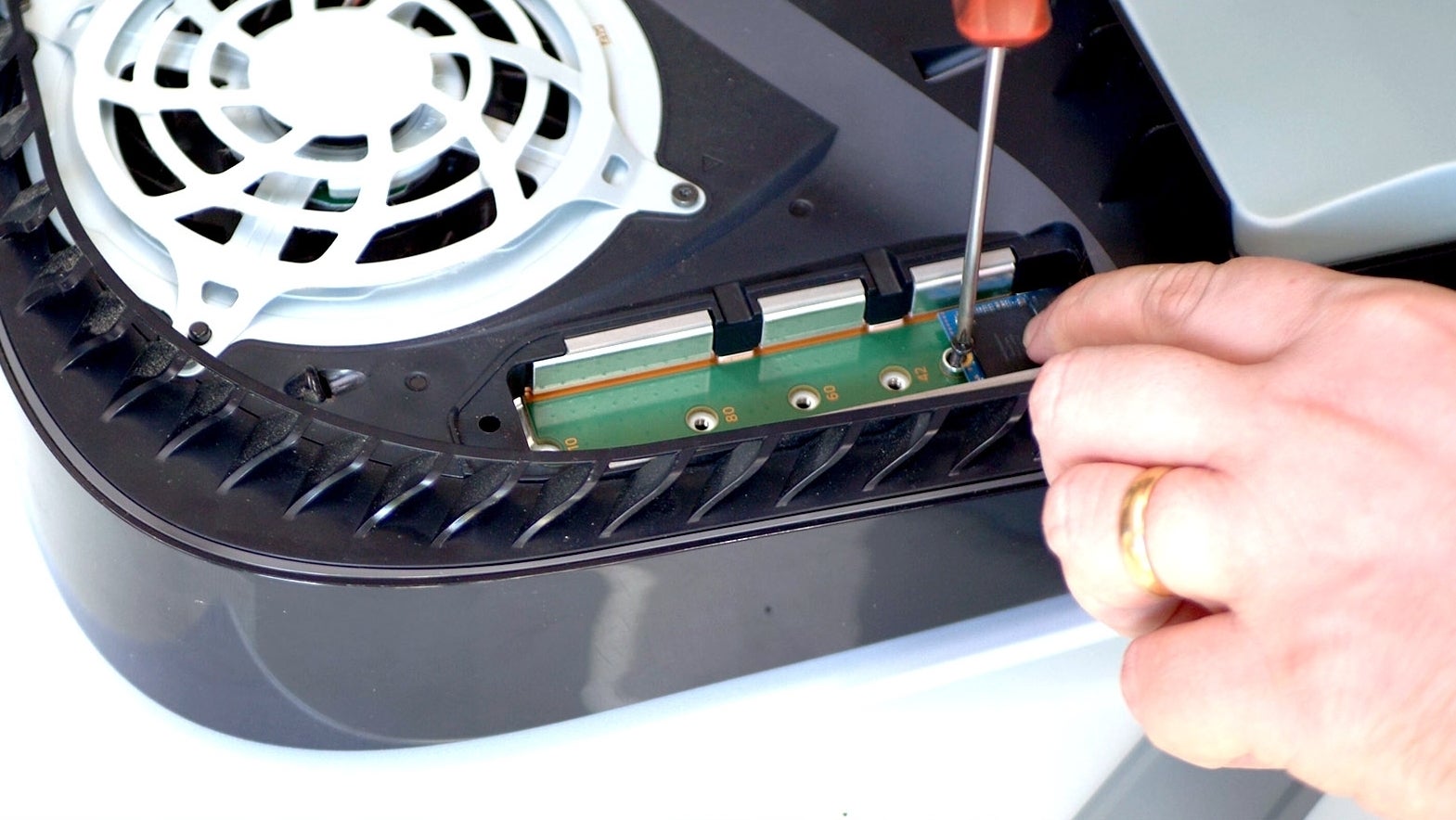 PlayStation 5 was recently updated to support NVMe-based PCI Express 4.0 storage upgrades - so what happens when an Xbox Series S SSD is ripped out of the console and inserted into PS5 instead? That's just one of the many topics covered in this week's DF Direct Weekly where I'm joined by my friends and colleagues John Linneman and Alex Battaglia to cover off a vast array of tech chat - including the Abandoned real-time trailer debacle, the arrival of the RX 6600 XT and the endangered existence of the valuerific 1080p gaming GPU.
But without digging into the video, I'm sure you'd all like to know what happens when an Xbox SSD is placed into PlayStation 5 because here's the thing... it should work. Based on our tests, the console will work with any PCIe gen 4 NVMe drive. The only guidance is that you should be looking for read speed minimums of 5500MB/s. Of course, the theoretical bandwidth of the Xbox drive is much lower (circa 2400MB/s) but the point is that lower speed drives work - Sony just doesn't recommend using them.
And indeed, putting a Series S drive into PlayStation 5 initially looks promising - the drive is recognised by the system and we're invited to format it. Game on! The only problem is that the formatting never completes - we get to 13 percent complete and then the PlayStation 5 hard resets, then needs to have the drive removed, whereupon the system comes back to life, albeit in 480p mode, before the drive database is rebuilt and we're back in business. It's been tested on two different drives now but the bottom line is that we've bricked a Series S to give you the news here. And it's a shame as we would have loved to have seen how Ratchet and Clank would have played...
If you're looking to skip ahead to specific parts of the show, enjoy these carefully curated time-codes.
Moving on, the team and I discuss the bizarre situation with The Abandoned's real-time trailer download from the PlayStation Store. Is there anything real here? It is all a massive trolling exercise? What about all of the conspiracy theories? Even after a 5.0GB that delivers a sub-10 second teaser (!) we are left none the wiser about what this game is about. More importantly, we talk about the disappointment of the recent Radeon RX 6600 XT and the general state of the market for 1080p gaming GPUs.
Here's the thing. AMD and Nvidia have positioned RX 6600 XT and RTX 3060 products as 1080p gaming GPUs - but in actuality, both offer performance in the RTX 2070 to 2070 Super range. From our perspective, they're actually 1440p-class products with price-points to match - though in particular, the $379 asked by AMD is not an enticing proposition. So what's going on with decent 1080p gaming GPUs below $300/£250? We know Nvidia has the silicon ready as we've seen RTX 3050 Ti in the laptop space, and paired with 8GB of RAM, it could be a really decent product. And what is it with the 'concertina' effect, where high-end performance gets cheaper, but 1080p gaming products do not?
Remaining on the topic of graphics, we talk about Intel's move into the dedicated GPU space, and its recent capture of Anton Kaplanyan, one of the pioneers of Nvidia's RTX line. Will Intel come out of the gates with a competitive gaming GPU? Just today the Arc branding was revealed along with a gaming trailer.
That's this week's DF Direct Weekly - and as you can see from the timecodes above, this is just the tip of the iceberg in over 100 minutes of chat, Q+A and 'more'.
Will you support the Digital Foundry team?
Digital Foundry specialises in technical analysis of gaming hardware and software, using state-of-the-art capture systems and bespoke software to show you how well games and hardware run, visualising precisely what they're capable of. In order to show you what 4K gaming actually looks like we needed to build our own platform to supply high quality 4K video for offline viewing. So we did.
Our videos are multi-gigabyte files and we've chosen a high quality provider to ensure fast downloads. However, that bandwidth isn't free and so we charge a small monthly subscription fee of £4.50. We think it's a small price to pay for unlimited access to top-tier quality encodes of our content. Thank you.
Support Digital Foundry