Core i9 12900K and Core i5 12600K: the Digital Foundry verdict
The real evolution.
At the end of our 11900K and 11600K review eight months ago, we said that Intel's Rocket Lake designs were good, but the really exciting stuff was still to come. Now, with Alder Lake, the exciting stuff has arrived - and it's even better than we expected.
A new Intel 7 process node, a new hybrid architecture, a new Windows 11 OS, new DDR5 RAM, new PCIe 5.0 - it's all happening at once. That's a rarity in the CPU space, and presents the potential for both a lot of consumer confusion and a lot of enthusiast interest, which is absolutely brilliant. The early signs are that all of this new tech is worth the trouble of getting your head around, and we're sure to see interesting developments as app and game developers get to grips with it all.
For our part, we're satisfied with the performance advantages that Intel has been able to claw out this time around. There's a big gap in performance between an 11th-gen Intel or AMD Ryzen 5000 system with DDR4 and a 12th-gen Intel system with DDR5 - up to 30 percent in some titles - and it'll be fascinating to see how much of that is down to the RAM and how much of it is due to the strength of the processors - with a full investigation planned once our DDR4 Z690 motherboard finally arrives at Digital Foundry HQ.
The only drawback to considering Intel's new CPUs is their cost. The Core i9 12900K is $50 more than its predecessor, sure, but you also have to factor in the cost of a new motherboard. With a new socket, PCIe 5.0 and potentially DDR5 support as well, these new Z690 boards carry a premium too. The release of cheaper B and H-series boards down the line should make the cost of entry better, but it'll still be nowhere near as affordable as AMD's Ryzen 5000 compatible motherboards. However, the Core i5 12600K is much more affordable and offers surprisingly close gaming performance, making it a better buy than competitors like the 5600X or the outgoing 11600K. That value - assuming prices aren't jacked up in the face of positive reviews like this one - could make jumping to the Z690 plus DDR5 platform a whole lot easier.
Coolers are another potential pain point: a physically larger LGA 1700 socket means that you'll need to get a cooler that has been released recently to even physically fit on the CPU, or else petition your AiO or air cooler maker to provide a new mounting mechanism. Some companies - Noctua springs to mind - are great about this, and will provide the new fittings free of charge, but others may try to push you towards a new cooler altogether. With relatively few options that are compatible out of the box, expect to pay a premium here too. For what it's worth, both the Asus ROG Ryujin 360 II and Corsair H150i Elite LCD both seem more than capable of cooling even the overclocked Core i9 12900K at low fan speeds, so our early impressions are that the CPUs are at the very least no harder to cool than their predecessors once you have a compatible cooling solution in place.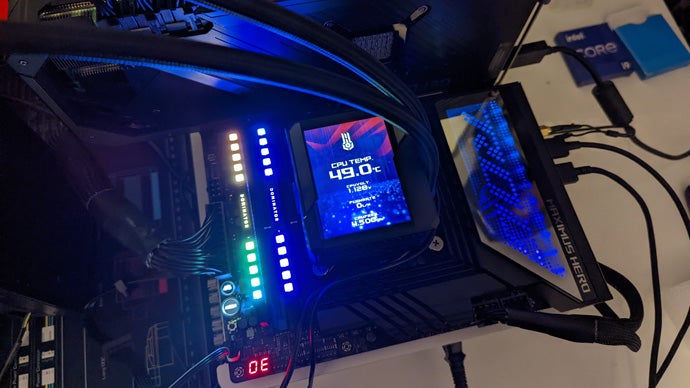 Finally, DDR5. Early DDR5 kits are eye-wateringly expensive, and more latency-dependent tasks will no doubt suffer with CAS latencies shifting from a standard of around 14 to 18 with DDR4 to 38 plus on DDR5. However, the upgrade in frequency does seem to provide strong performance incentive, something that we'll look to characterise more exactly as soon as we can. Our testing doesn't reveal a significant gulf in performance between our two DDR5 kits, one high-end and one more basic, so opting for a 16GB dual-channel kit of DDR5-4800 in the short term and then upgrading to something more advanced in a couple of years could be the right play. Another option is sticking with DDR4 for this generation, perhaps picking up some discounted or used high-end DDR4 to minimise the performance gap, then shifting to DDR5 only when it's properly mature. There's still plenty to discover about DDR5, and we're looking forward to learning more.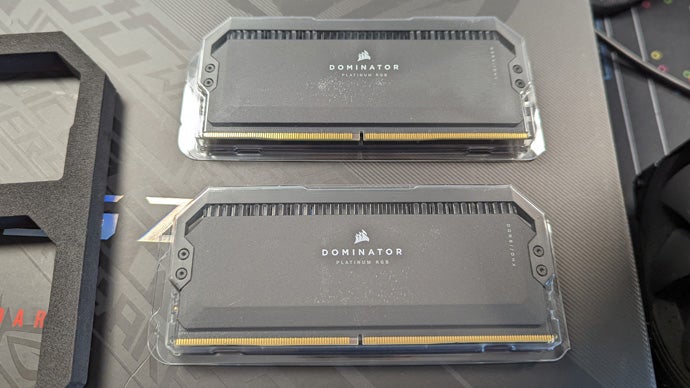 While the cost of entry is undoubtedly high, there's plenty here to get excited about. If you want the fastest gaming CPU on the market right now, the Core i9 12900K backed with DDR5 looks to have claimed that title - and if you're interested in a much better value option, the Core i5 12600K looks tremendous - once you get into the ecosystem, anyway. It'll be very interesting to see how the remaining members of the 12th-gen family perform too; a Core i7 12700K is releasing today alongside the CPUs featured in our reviews and could provide nearly i9 performance for much less; an eventual Core i5 12400F could also be an incredible budget gaming CPU if the sterling 11400F is anything to go by. Of course, AMD's 3D-stacked cache Ryzen processors are also set to debut early next year, so this war is far from over...
That just about does it for now, but stay tuned for more exploration in the near future. As always, we encourage you to read widely and see what other outlets are saying about the new CPUs, motherboards, RAM and so on - this is going to be a fascinating time to be a fan of computers and PC gaming. Enjoy it!
Intel Core i9 12900K and Core i5 12600K analysis
Will you support the Digital Foundry team?
Digital Foundry specialises in technical analysis of gaming hardware and software, using state-of-the-art capture systems and bespoke software to show you how well games and hardware run, visualising precisely what they're capable of. In order to show you what 4K gaming actually looks like we needed to build our own platform to supply high quality 4K video for offline viewing. So we did.
Our videos are multi-gigabyte files and we've chosen a high quality provider to ensure fast downloads. However, that bandwidth isn't free and so we charge a small monthly subscription fee of £4.50. We think it's a small price to pay for unlimited access to top-tier quality encodes of our content. Thank you.
Support Digital Foundry