Core i9 11900K and Core i5 11600K: the Digital Foundry verdict
A necessary iteration to keep pace, but real evolution comes next.
So where does this leave us? Based on our content creation and game testing, the £559/$614 Core i9 11900K and £269/$269 Core i5 11600K do offer a strong uptick in gaming performance compared to the 10th-gen parts they replace, but the older Intel processors offer considerably better value at current prices.
For the flagship Core i9 model in particular, there's another wrinkle: you'll see better all-out performance from the £409/$459 ten-core 10900K than the eight-core 11900K in workloads where all cores are fully pegged, eg for rendering video. It's rare to see this kind of performance regression in the processor space, but thankfully in most scenarios, such as playing games, the Core i9 11900K is indeed the stronger option. Intel's claims of an 'up to 19%' IPC advantage compared to their previous-gen parts was borne out by the content creation workloads we tested on the i9... but we didn't see that kind of an edge in the majority of our gaming benchmarks, where a single-digit rise in performance for the 11900K was most often the norm. That suggests you might be best served with the last-gen Core i9 or even the 11th-gen Core i7 11700K, which closely resembles the i9 model this year.
The 11600K is another story, proving a solid upgrade over its predecessor with double digit percentage gains in many titles. That's probably not enough to justify a move from 10th-gen to 11th-gen, but if you're building a new system then the 11th-gen model is the better choice.
Of course, AMD remains a strong competitor to both chips, with its Ryzen 5000 processors leading in some titles and coming very close in others. If the 5600X and the 11600K were similar prices, we'd go for the Ryzen 5 CPU, given its better content creation performance and power efficiency, but at current UK and US prices of around $363/£325 for the 5600X, it turns out that the 11600K is the better value option - and the discounted 10600K at £200/$223 is an even better value proposition for gaming.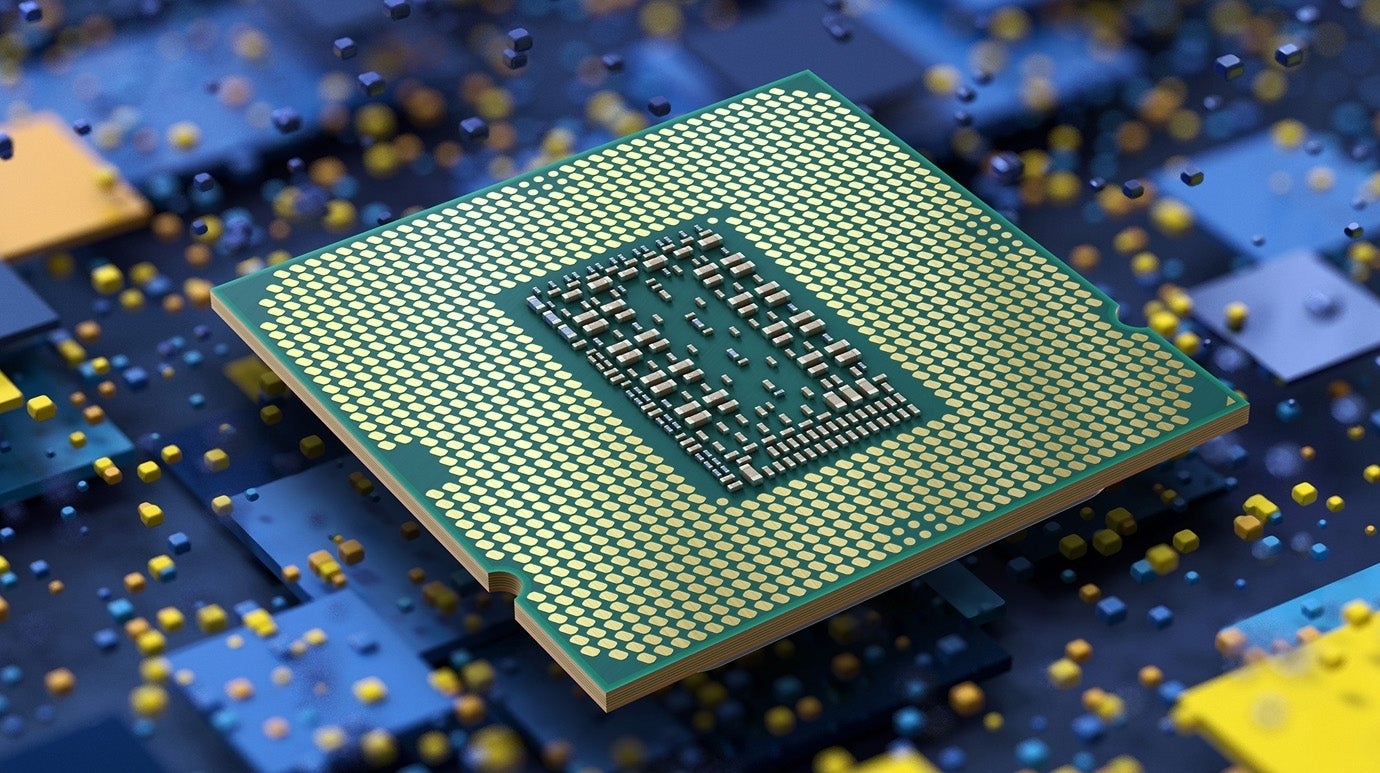 The new CPU cores seem to be working well here, and things are no doubt improved considerably by the inclusion of Adaptive Boost (ABT) on the Core i9 11900K. This almost feels like a small auto-overclock, giving you slightly better all-core performance whenever you have sufficient thermal headroom, and it's definitely worth enabling. It makes the 11900K a few percentage points more competitive than it would be otherwise, but it really ought to be present in lower-tier parts as well.
With MCE enabled, the 11600K and 11900K draw much more power but also deliver significantly better performance. If you have a decent motherboard and power supply, it's well worth testing to see whether the extra performance is worth the higher noise and/or heat; in our particular setup, temperatures under load tended to remain in the high 70s with MCE enabled, which seems like a worthwhile trade-off.
As always, we encourage you to look at a plurality of reviews to get a more comprehensive understanding of how good a particular product is. There are many more variables in play than usual this time - MCE, ABT, Gear 1/2, BIOS versions, games and workloads tested - so numbers are likely to vary significantly from publication to publication. If you want to run the CPU at its stock configuration, then it would behove you to check out MCE-disabled reviews from outlets such as Gamers Nexus.
There are also features that we didn't have a chance to test, such as Gear 1 versus Gear 2 settings, that might be interesting to read about if you're considering building an 11th-gen Intel system. The utility of the new Gear 2 mode is not clear; tests elsewhere show performance regressions only, but it might come into its own with very high-speed DDR4 or even DDR5. If you're not sure, leaving your board on Gear 1 (1:1) is a safe bet.
As well as new processors, Rocket Lake S has been accompanied by new 500-series chipsets with PCIe 4.0, WiFi 6e and 20Gbps USB 3.2 2x2 (thanks, USB naming committee). The Asus Z590 Maximus 13 Hero motherboard we tested with has proved well built and performant, as you'd hope given its high-end price, but you can also use 11th-gen processors on cheaper 400-series motherboards (some of which even support PCIe 4.0) with a BIOS upgrade. It's worth noting that AMD's generally excellent Ryzen processors have been held back somewhat by a slightly less mature motherboard ecosystem and some bugs, such as the recent USB fiasco, so opting for Intel's platform could make sense if you value stability and reliability - and now you're not giving up access to advanced features like Resizeable BAR or PCIe 4.0.
Of all the changes with 500-series boards, the addition of RAM overclocking to lower-tier motherboards is particularly great, as it levels the field against AMD and can provide significantly better performance (as we saw from our earlier tests of RAM performance tests on Intel motherboards). This has been a long time coming, but it's better late than never.
So where does that leave us? Intel's 11th-gen processors and their accompanying 500-series motherboards are an evolution over their previous offerings, if not quite enough to convincingly steal the performance or value crowns back from AMD. It's still impressive just how far Intel has been able to push the longstanding 14nm process they've been using for years, and backporting some features from their 10nm designs has clearly been worth the monumental engineering effort.
Going forward, it's going to be interesting to see what that long-awaited process shift to desktop 10nm later this year will finally bring. The rumours (and confirmed info) surrounding Alder Lake, Meteor Lake and Raptor Lake, including hybrid designs and ever-smaller process nodes, make for fascinating reading. Intel's CEO, Pat Gelsinger, said that the company was projecting 'leadership performance' in 2024 or 2025, and the firm is no doubt capable of that - but the CPU market is as competitive as it's ever been. Intel faces an uphill battle, and their performance over the next two or three years will be critical. These 11th-gen processors are a necessary step to keep Intel in cadence with AMD, but the really exciting stuff will be what happens next.
Intel Core i9 11900K and Core i5 11600K analysis
Will you support the Digital Foundry team?
Digital Foundry specialises in technical analysis of gaming hardware and software, using state-of-the-art capture systems and bespoke software to show you how well games and hardware run, visualising precisely what they're capable of. In order to show you what 4K gaming actually looks like we needed to build our own platform to supply high quality 4K video for offline viewing. So we did.
Our videos are multi-gigabyte files and we've chosen a high quality provider to ensure fast downloads. However, that bandwidth isn't free and so we charge a small monthly subscription fee of £4.50. We think it's a small price to pay for unlimited access to top-tier quality encodes of our content. Thank you.
Support Digital Foundry