Back on track and looking great: Halo Infinite's technical preview tested on all systems
From high-end PC to the base Xbox One.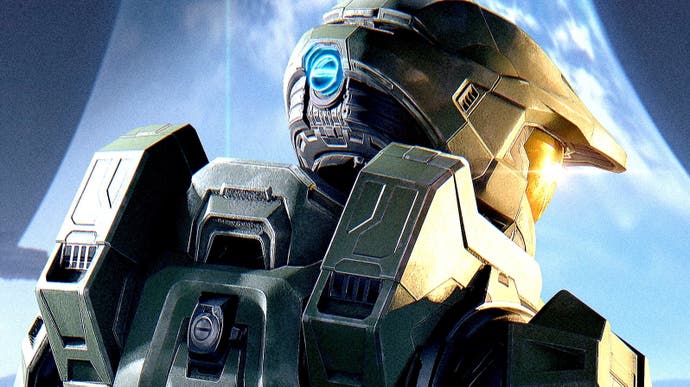 The Halo Infinite technical preview debuted to Xbox One, Xbox Series and PC owners last weekend, giving us our first look at how the game has evolved since its controversial real-time debut last year. The reaction has been broadly positive - and rightfully so - while our sampling of the game has been limited to a trio of multiplayer maps, the game plays well and it seems that many of the technical issues seen in last year's gameplay debut have been comprehensively addressed. With some hands-on time under our belts, we're excited about the release of the game - but to what extent can this experience scale across the generations?
That's one of the key questions myself, John Linneman and Alex Battaglia tackle in a new DF Direct, but the story is fairly straightforward here. While the technical preview is exactly that - in no way representative of the final experience - we can see the broad strokes in how this game is designed to scale across the generations. Looking at Xbox Series consoles first, Series X targets 4K resolution in 60Hz mode, using image reconstruction techniques and dynamic resolution scaling to get there. It's almost as if there's a continuous horizontal scale in effect (in the region of 75 per cent native resolution), but it will kick in vertical scaling too in order to maintain frame-rate. Xbox Series S? It seems to use the same techniques, but targets 1080p rendering instead. Both versions run very smoothly indeed with only the most minor deviations from the 60fps target performance level.
Halo Infinite also supports 120Hz gaming on Series consoles when the hardware is set to that output. Target resolution drops to 1440p on Series X, but 1080p can be observed, while the junior Xbox seems to reside within a 540p to 900p window. Performance isn't particularly solid on Series X and even with VRR, some judder is noticeable. Curiously, Series S delivers a much more solid experience with a tighter lock to the 120fps target. Curiously, Xbox Series X (and indeed Xbox One X) offer performance and quality modes, but they don't appear to function right now. In fact, there's a graphics menu on offer which allows for tweaking elements like motion blur but right now, it makes no difference - there doesn't appear to be any motion at all on any platform. It highlights that it's still relatively early days.
In terms of the game's current visual make-up, Series console essentially look the same - resolution apart. And that's where the comparisons with the last-gen Xbox consoles add some spice. The biggest cutback is the most obvious one: target frame-rate halves from 60ps to 30fps - and an inconsistent one at that with both Xbox One X and especially Xbox One S exhibiting noticeable frame-pacing issues. 30fps is met, but the inconsistent frame delivery doesn't look or feel good when it kicks in. Beyond that, Xbox One X is otherwise a good match for its Series X equivalent, simply running at half the frame-rate.
Even on the relatively simple content presented by the first of the three maps released in the technical preview, Xbox One S is stripped back. The dynamic resolution drops to as low as 540p, environment detail is pared back, ground tessellation is reduced or removed, screen-space reflections are gone and some shadow maps are absent too. On the one hand, it works and it is playable. On the other, it does cause some concern about how the graphically more demanding campaign is going to work out on the base machine. That said, there is perhaps a case that a diminished base Xbox One version is a good thing - it may suggest that 343 Industries are pushing the more capable Xbox hardware further, less encumbered by the need to accommodate the lowest end console.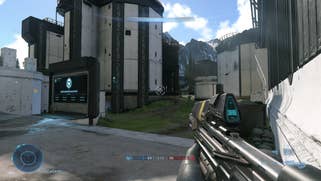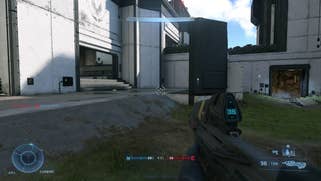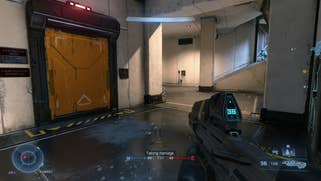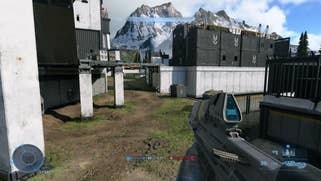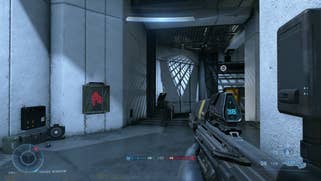 We also spent some time with the PC version, which is promising but has some clear issues to address - foremost amongst them the fact that components seem to be under-utilised, causing frame-rate drops while showing a lot less than full utilisation. The frame-rate caps and in-game v-sync also don't seem to work properly, with 60fps and 120fps with v-sync enabled actually running 1-2fps slower, producing obvious judder in motion (thankfully addressable by unlocking everything and using driver-level v-sync). There's plenty of work still to do - clearly - but there does seem to be scalability beyond the Series X version: image reconstruction isn't required and draw distances are pushed out.
Beyond the tech specs discussion, the technical preview seems to have gone down well with the player base - and in our opinion, rightfully so. In gameplay terms, 343 looks set to deliver a multiplayer experience that feels authentically like a classic Halo game with plenty of innovation to set it apart. While initially the idea of a bot match doesn't sound appealing on paper (PvP was only unlocked right at the end of the weekend), what we saw was a good AI implementation and not the cannon fodder you might otherwise expect. The bots were good opponents, seeking out valuable weapons and kit, and even exhibiting signs of teamwork. The original Halo games put an emphasis on strong AI within the campaign and hopefully, this is a sign of similar things to come with Halo Infinite.
We talk about this more in the DF Direct, but while direct comparisons with last year's gameplay reveal are difficult owing to the lack of commonality in content (campaign vs multiplayer), there are clear signs of substantial improvements in terms of material response and lighting - key reasons why the game's first showing in real-time looked rather flat. Just the improvement in lighting, shadowing and materials on the view weapon is significant, hinting that the time spent on the game since its delay has been well spent. Of course we should expect some technical issues with early code but ultimately, we can chalk this up as a highly promising, successful and well-received hands-on gameplay debut. Halo Infinite looks to be back on track and we can't wait to see more.