DF Direct Weekly takes on Intel XeSS, Black Myth Wukong PS5 and Pokémon Legends Arceus
Plus: PS1 gaming at 4K on Xbox Series S.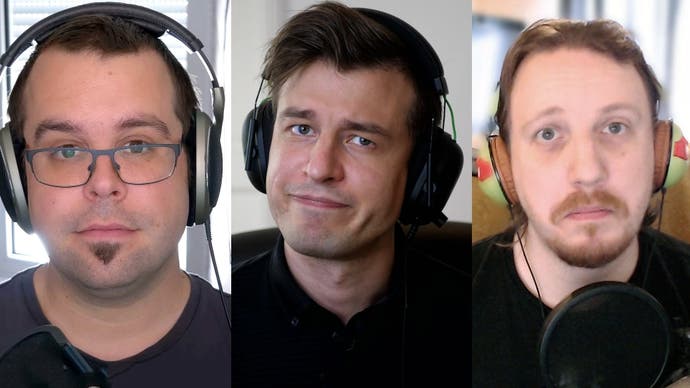 DF Direct Weekly hits a quarter century with a full 25 shows under our belt and with this one, we have what may well be the largest show we've ever done - and that's all down to the sheer weight of tech news this week, kicking off with discussion of Intel XeSS and the reveal of the new Alchemist GPU. I went to Intel's Architecture Day last week - my first 'in person' business meeting since the Xbox Series X reveal in March 2020 - and what strikes me is that Intel has piled everything into this GPU. Features-wise, we've got full DX12 Ultimate compliance (naturally) but more than that is the sizeable silicon investment in hardware-accelerated ray tracing and machine learning features. In this sense, Alchemist is very much going toe-to-toe with Nvidia in architectural terms compared to AMD, where the silicon budget has primarily been spent on rasterisation performance and memory bandwidth optimisations.
Suffice to say that we're very, very excited about Intel's entry to the market - not least because of XeSS technology, which sees another industry giant taking on Nvidia's DLSS - very high quality super-sampling based on machine learning. We'll have more on this later in the week, but certainly from the slides we saw, the inputs and processing of XeSS look very, very similar to Team GeForce's DLSS set-up - the difference being that Intel is looking to set industry standards for this exciting technology. The demo looks great, so check that out if you haven't already and hold tight for some potentially very exciting coverage from DF soon.
I had the week off for this one but do check out what the team has to say about the new UE5 demo for Black Myth Wukong, the playable sampler for Tales of Arise and the discourse surrounding Pokémon Legends Arceus, plus the remarkable situation where the Xbox Series S is able to play PS1 games at native 4K resolution via emulation.
If you're looking to skip ahead to specific parts of the show, enjoy these carefully curated time-codes.
Beyond that, there's the usual array of behind-the-scenes discussion on our recent content, some updates on DF Retro and of course, a big bunch of questions supplied by our backers on the Digital Foundry Supporter Program. Do you want to contribute and get early access to the show? Back us, chat with us on Discord, get early access to a bunch of scheduled content plus a big bunch of bonus material. Join us!