DF Direct Weekly takes a look at Playdate - and is PC VR really dying?
Plus: what's actually going on with the Final Fantasy Pixel Remasters?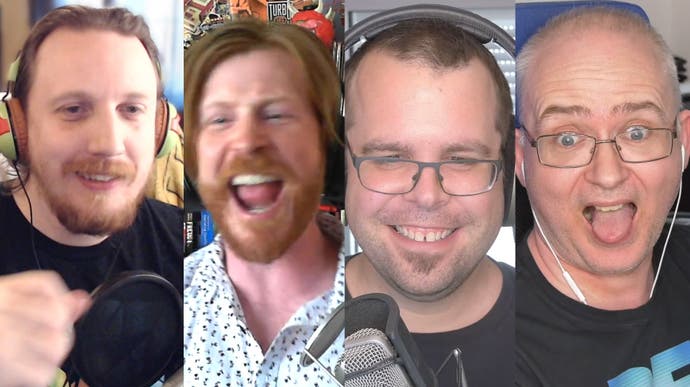 DF Direct Weekly returns once again, and this time with mixing things up a bit. Sam Machkovech from Ars Technica joins us as a special guest, telling us all about his experiences with the Playdate handheld and generally hanging out with us for a while as we push on through the week's tech news. And in terms of what's on the docket this week, it's the bizarre state of the Final Fantasy Pixel Remasters that dominate the chat early doors - personally, I couldn't quite get my head around an apparent 38fps cap, though thankfully the community has stepped in to fix it but why did it launch like this in the first place?
Beyond that, we talk about the bizarre re-emergence of the legacy 3Dfx brand. This is something of a strange situation in that Nvidia bought 3Dfx's actual IP, all of which would obviously be completely obsolete today. A bizarre social media campaign promised new graphics cards by winter (typically a GPU architecture takes billions of dollars to complete over anything up to a five year period) along with other consumer electronics. Let's just say that we'll be interested to see if anything actually materialises on that front, but at the very least, we had some warm and fuzzy feelings about our Voodoo graphics cards of old.
More interesting is the state of VR in the here and now. There are stories circulating that the bulk of VR development is now moving to Oculus Quest, leaving PC VR in a precarious state. It's a sad state of affairs bearing in mind that recent stewardship of Oculus under the Facebook regime has seen VR move into some unpleasant directions - tying Oculus to a Facebook ID was always going to be problematic. As for where VR is heading in future, the next generation PSVR for PlayStation 5 looking highly promising (and we too have heard that it features an HDR display - which would be a great move), but the question is whether we'll get to see VR-centric experiences or 'add-on' modes to standard games.
If you're looking to skip ahead to specific parts of the show, enjoy these carefully curated time-codes.
Beyond the latest tech topics, it's all about Digital Foundry Supporter Q+A - or is it? Sam decides to surprise me with a terrifying barrage of questions! Then we talk about the role of Nvidia's AI hardware when DLSS isn't used (spoilers: it is indeed sitting idle) and what plans Digital Foundry may have to focus on alternative gaming hardware, specifically aimed at the retro market. After that we talk about the Zelda Wii U demo that never actually manifested as an actual game, while we also spend some time talking about the games that we think changed the gaming landscape the most. Since recording this, I've spent some time thinking about my reply here - and I still think Elite on the BBC Micro, released in September 1984, is still the biggest game-changer.
And that's our show for this week, but remember that Digital Foundry is more open than it has ever been before via the Supporter Program. Join us on Discord and talk to the team directly, pose questions for DF Direct Weekly, get to see it on Saturday ahead of everyone else - and of course, there's a huge array of bonus material and behind-the-scenes material to enjoy, along with an avalanche of great retro content on the DF Retro supporter tier. See you next week!