Get Razer's brand new £2050 Blade 15 gaming laptop for £1399
RTX 3070, 10th-gen Core i7, 1440p 165Hz screen.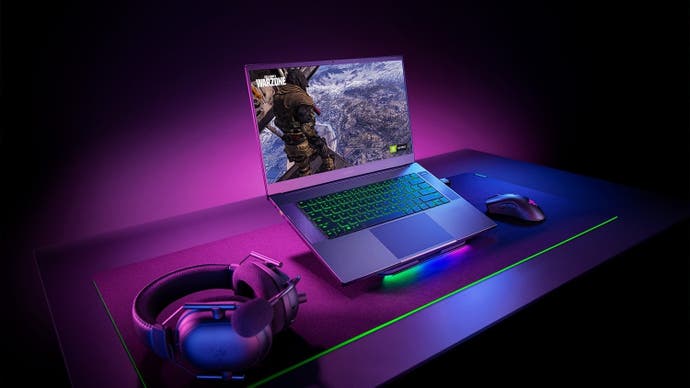 Razer's brand new Blade 15 Base gaming laptop, equipped with an RTX 3070 graphics card, normally costs £2050. Today though, you can pick up this model for just £1399 at Amazon. That's a great deal for a compact yet powerful laptop that's also equipped with a 10th-gen Core i7 processor and a high-res 2560x1440 165Hz display, backed with 512GB of NVMe SSD storage and 16GB of RAM.
Looking at the Blade 15's price history (below), you can see that this model was selling for £1949 as recently as June 6th, before a series of price cuts has knocked the laptop down significantly - including one extra £100 reduction as of today. That means you're saving more than £600 on this laptop compared to its current price at the Razer Store - one heck of a good deal.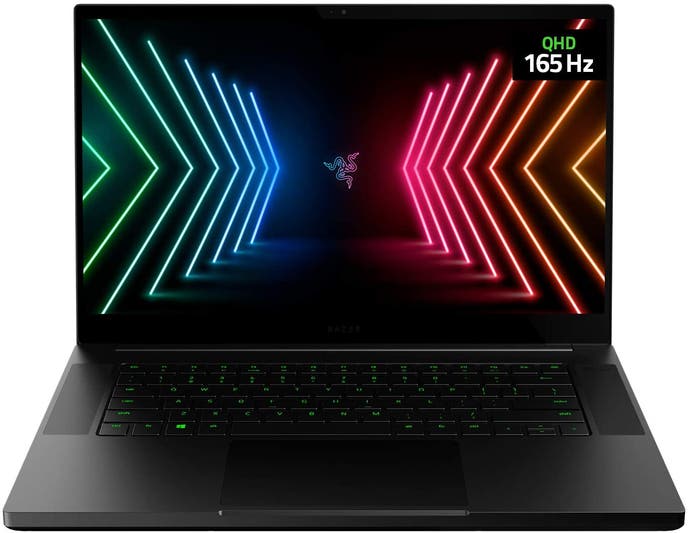 Reviews of this model have been glowingly positive, with reviewers noting the increase in clarity provided by the 2560x1440 screen compared to the usual 1080p displays we see at this screen size. I've tested a similar screen on the Zephyrus G15 and came away very impressed indeed with the sharpness of text and just how good games like Call of Duty Warzone looked.
With an RTX 3070 graphics card onboard with a moderate 95W TGP (from a possible range of 80W-125W), you actually have enough graphics horsepower to hit 60fps in many games with a few minor settings tweaks, while more competitive games like Counter-Strike, Valorant or Apex Legends will happily max out the 165Hz panel even at this higher resolution.
As well as gaming, this should prove to be a great machine for working on the go, as the tough metal body allows for a compact design that slips easily into a backpack. The 10th-gen Core i7 processor, 16GB of RAM and 512GB of high-speed storage offer a great blend of performance and longevity, and there's enough grunt here to do strenuous tasks like transcoding video, 3D renders or compiling code. The laptop also includes an empty NVMe M.2 drive slot, so you could add in more storage down the road if you liked.

Razer's keyboards are well loved too, and together with the oversized glass trackpad you should be well covered. I/O is reasonable too, with one Thunderbolt 3 port, two full-size USB-A ports and one further USB-C. There's no full-size SD card slot, which is a bit of a shame, but a USB dongle will quickly add that back in if you need it. All things considered, there's a ton of performance in this two kilogram and 14mm thick chassis!
So overall then, £1399 is a great deal for the Razer Blade Base when this laptop is still retailing for £2050 at many outlets and was selling for that price at Amazon itself just three weeks ago. If you do get it, let us know what you think once it arrives - there's Prime shipping available, so you won't be waiting long to play with your shiny new gaming powerhouse!