Get this top 1TB SSD for just £67.64, £22 off its normal price
Now out of stock, but we have a good replacement deal...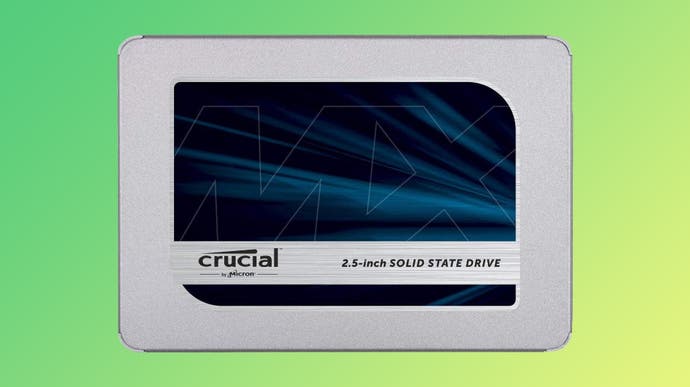 Update: The MX500 is now back to its usual price, but another excellent value 1TB SSD has also been discounted - the Samsung 860 Qvo, which has gone from £99 to £70. We posted about this first on Twitter, so do follow @dealsfoundry to see the latest deals as we find them!
Original article continues below:
The Crucial MX500 has been our top SATA SSD recommendation for a little while now, so when I saw the 1TB model had been discounted to £67.64 on Amazon UK I had to tell you about it. You see, the MX500 is often the best value SSD available, and so far this year it's sat around the £90 mark - so today's ~25 percent discount on top of that is pretty outstanding.
As someone who used a 240GB SSD for years, it's hard to describe how much better it feels to have a 1TB drive instead of - or in addition to! - a smaller capacity model. It means you don't have to spend time re-downloading games you've deleted to save space, or going through your filesystem with a fine-tooth comb to cut out every unneeded megabyte. Instead, you get plenty of space for your Windows install, and a healthy collection of games, videos and other media.
This holds true whether you're on a desktop or a laptop, although on the latter you will need to check whether your particular model uses SATA drives, M.2 drives or a combination (Crucial's SSD buying guide can be handy here!)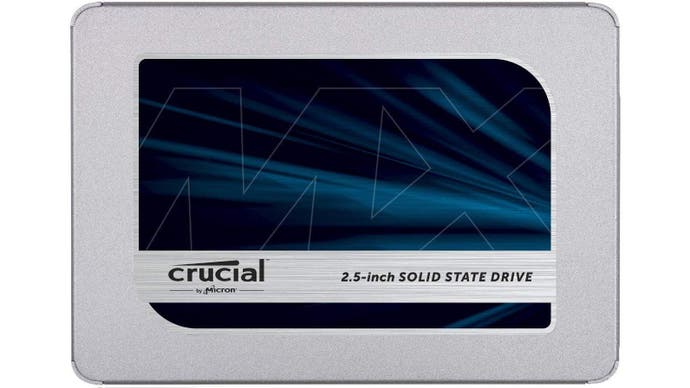 So why is this drive so highly recommended? Well, unlike Crucial's BX500, the MX500 is equipped with DRAM and uses TLC (three-layer) NAND flash memory. Those attributes are important, as DRAM-less SSDs with QLC (four-layer) memory are typically cheaper but do suffer from reduced random performance and decreased longevity. By sticking with a TLC drive with a DRAM cache, you can really make the most of the SATA interface. And with this discount in place, the £67.64 MX500 is actually cheaper than the £70.99 BX500 - so you're getting both the best price and the best performance!
It's also worth considering NVMe SSDs. These drives tend to use a different form factor called M.2, typically installing right onto the motherboard, and have access to a faster PCIe 3.0 or 4.0 interface that can allows for sequential speeds of up to 7000MB/s, compared to around 550MB/s for the best SATA drives. However, they also cost a bit more, although as it's Amazon Gaming Week we have seen reductions on several models:
The Crucial P2 is a great budget NVMe drive, normally costing just a little more than the MX500 but offering about four times the sequential read and write speeds; it's £17 off today for a 500GB model. The SN850 500GB is also discounted, from £120 to £105, and offers considerably higher speeds but at a higher price. Finally, the Crucial P5 is the company's high-spec model, and offers a whopping 2TB of storage space and high speeds for £264, a reduction from its normal price of £52.
If none of these are quite right, do take a look at our roundup of the best gaming SSDs for even more Digital Foundry recommended items.
If you're after even more deals, then do take a look at our selection of the best Amazon Gaming Week Deals. This promotion runs all week, starting on the 10th of May 2021, and has so far included a healthy selection of discounted gaming laptops, peripherals and much more. Further into the future, we're also preparing for Amazon Prime Day 2021 deals, so the deal cavalcade never stops. In any case, I hope this article was useful and we'll catch you on the next one.