Intel at CES 2021: Core i9-11900K, Z590 motherboards and ultraportable gaming laptop CPUs
All of the big announcements of interest to gamers.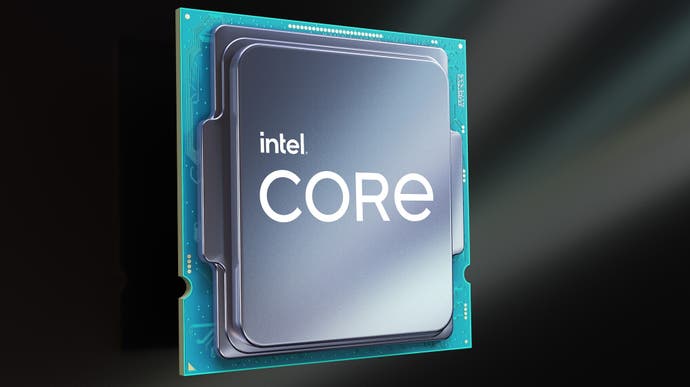 The first of the big three chip-makers to have their CES 2021 press conferences, Intel has had a packed day of announcements. The company teased their next flagship desktop chip, the Core i9-11900K, as well as 500-series motherboards and 11th-gen H-series CPUs for laptops. Here's what you need to know - starting with the 11900K.
In some ways, the 11900K feels like more of a successor to the Core 9900K than the 10900K, as it drops back down from 10 cores and 20 threads to eight cores and 16 threads. However, this decrease in core count should be compensated for by an up to 19 per cent quoted improvement in instructions per clock (IPC), an important measure of single-core performance - and an area where AMD made significant strides with their Ryzen 5000 processors.
This larger-than-normal IPC uplift in Rocket Lake S comes from the use of Cypress Cove cores, which debuted in Intel's 10nm Ice Lake laptop chips and now have been back-ported to that familiar 14nm process Intel has been using for some time now in its desktop CPUs. Frequencies on the 11900K are on par with the 10900K too, with the new processor being capable of boosting to up to 5.3GHz on a single core or 4.8GHz on all cores with Thermal Velocity Boost.

It'll be fascinating to see how this translates to in-game performance, as some games might see greater benefits from a higher core count, while others might prefer single-core grunt. Theoretically, the Core i9-10900K could outperform the 11900K in more core-aware games, perhaps making it a better value choice if it sees a price reduction following the release of the new chip.
Data released by Intel shows the 11900K outperforming the Ryzen 9 5900X in testing, with around a five per cent lead over the AMD chip in a selection of games tested at 1080p with high settings, including recent releases like Assassins Creed Valhalla, Far Cry New Dawn, Cyberpunk 2077 and Total War Three Kingdoms. This is far less of a lead than you might expect, but if it's borne out in third-party testing it does mean that Intel can lay claim to that 'fastest gaming CPU' title for at least one more year.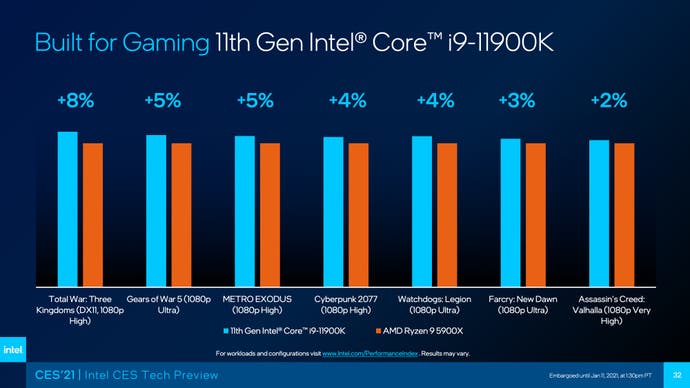 As well as the speeds and feeds, Intel also detailed some new features coming to the 11900K (and presumably other 11th-gen desktop processors as well). Next-gen Xe graphics will appear in some chips, RAM up to 3200MHz will be supported without overclocking, decoding the highly efficient AV1 codec will be supported in hardware and the CPU will provide up to 20 PCIe 4.0 lanes, allowing components like next-gen graphics cards and NVMe drives to operate at their peak performance.
The 11900K and other Rocket Lake S processors will work on both existing 400-series and new 500-series chipsets, with the latter incorporating PCIe 4.0 as standard (although the feature does exist on some 400-series boards too and will be unlocked with a BIOS update once 11th-gen CPUs are available). Otherwise, the 500-series motherboards sport integrated USB 3.2 Gen 2x2 (20Gbps) controller and an x8 DMI link to the CPU, doubling the available bandwidth between devices on the motherboard (storage, networking, etc) and the CPU.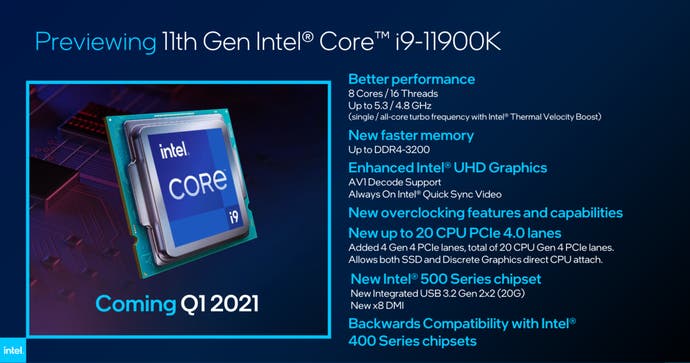 It's also been suggested that B560 motherboards will support memory overclocking, eg allowing RAM XMP profiles beyond 3200MHz to be set on a Core i9 11900K system. Previously, only Z-series motherboards had this feature, a restriction that didn't really make sense when AMD users were able to overclock their memory and improve performance even on cheap A-series and B-series boards.
We'll likely learn more about 500-series motherboards, the 11900K and the rest of the Rocket Lake lineup in the weeks ahead, as the new desktop chips are set to be announced in full by March.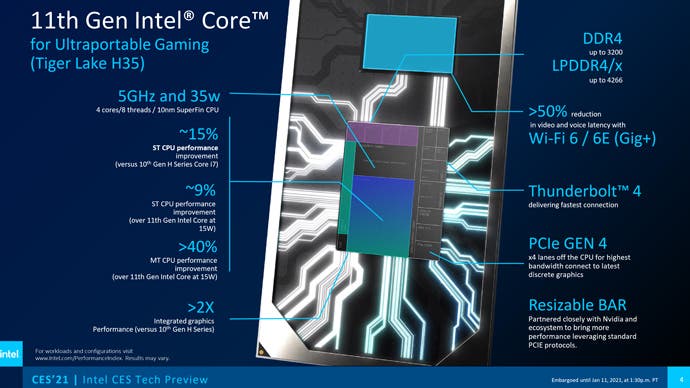 If you prefer gaming on a laptop, then Intel's other major announcement of the day may be of interest. Team Blue revealed its Tiger Lake H35 processors, which are designed to offer strong single-core performance with clock speeds up to 5GHz at an expanded power target of 35W, up from the 28W of previous Tiger Lake parts. The new four-core chips should be more potent than their predecessors, especially in lightly-threaded or bursty workloads like games (Far Cry 5 and Flight Simulator 2020 come to mind as games where single-core performance is paramount).
The increased raw CPU performance is joined with faster integrated graphics (twice as fast as 10th-gen H-series chips), support for up to LPDDR4X-4266 RAM, as well as niceties like Killer Wi-Fi 6 or 6E, Thunderbolt 4 and PCIe 4.0 - plus Resizeable BAR support to boost discrete graphics performance. The Core i7-11375H Special Edition will be the flagship part to look out for; it's a four-core, eight-thread part that clocks up to 5GHz, designed for high-end ultraportable gaming laptops. Higher core count chips with a 45W power target are also on the way, with Intel promising eight-core, 16-thread models that can boost to 5GHz on multiple cores, 20 lanes of PCIe 4.0 and Wi-Fi 6/6E.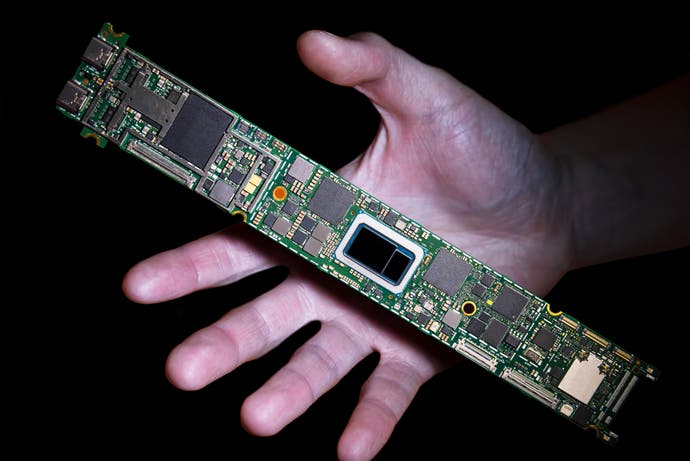 Beyond this, Intel also announced new Ice Lake versions of its Xeon server CPUs, which improved core counts, performance and AI acceleration, 10nm Pentium and Celeron processors which provide up to 35 per cent better gen-on-gen performance and hybrid Alder Lake processors with a mixture of big/powerful and small/efficient cores, due in the second half of this year. These are all interesting announcements in their own right, but this article is already long enough so we'll skip a more detailed breakdown for now and wrap things up here.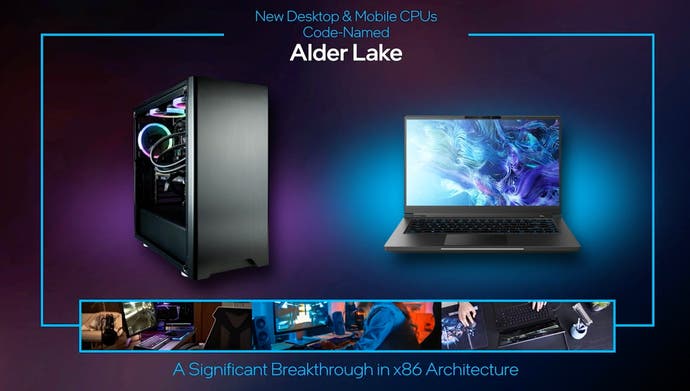 It's been an interesting CES for Intel, with plenty to talk about, but the company has perhaps lacked an obvious 'halo' product that will get people excited about the brand as a whole. The 11900K is perhaps the closest contender, but we'll have to wait for more information and proper third-party testing before we get too excited.
What do you think - has something here caught your eye? Let us know in the comments below.