Get a Razer Blade gaming laptop for £550 off in our daily deal roundup
Plus: Logitech's G502 mouse! Dell's Nano IPS monitor! DF merch!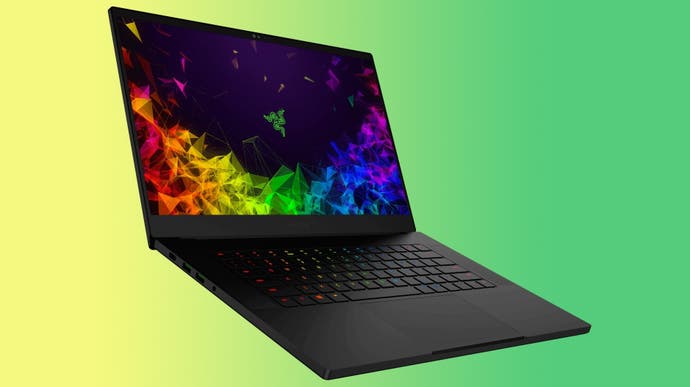 Happy Friday, folks. Normally the end of the week is a little quiet when it comes to tech deals, but today we've got quite a few - including a massive £550 off the Razer Blade 15 gaming laptop, £20 off the most popular Logitech gaming mouse and 15 per cent off Dell's first 1ms Nano IPS gaming monitor.
There's also a code on Teespring today that works to get discounted Digital Foundry merchandise, including mugs, shirts and hoodies, so we'll include that at the end just in case you're interested. Let's get into the deals!
Razer Blade 15 - £1099 (was £1649)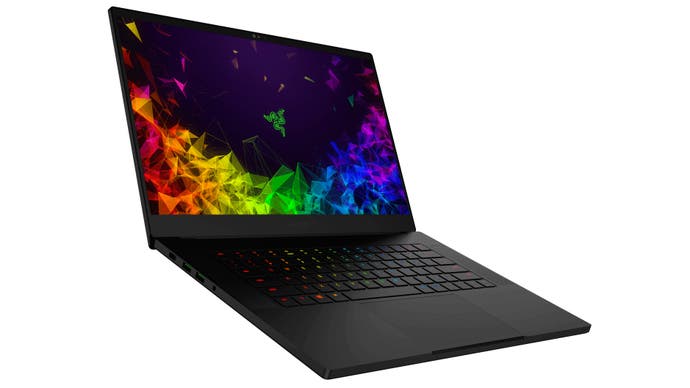 You can take £550 off a 2019-era Razer Blade 15 at Amazon UK today, with this thin-and-light laptop reaching a historic low price. The spec here is great, with a GTX 1660 Ti graphics card, 9th-gen Core i7 processor, 256GB of NVMe storage plus a spare 2.5-inch slot for a second drive. There's also an RGB-backlit keyboard and a 15-inch 1080p 144Hz display. At £1099, that's a pretty outstanding loadout - especially given that Razer laptops normally command a healthy premium over other brands thanks to their excellent industrial design! Rich and I have both tested a Razer Blade 15 recently for an upcoming project and we were very impressed.
If you want a gaming laptop that can go anywhere, this is an outstanding option just over £1000.
Logitech G502 Hero - £40 (was £60)

The Logitech G502 Hero is the most popular gaming mouse in the world, as well as being recognised as Digital Foundry's Most Comfortable Gaming Mouse and the Reader's Choice at our sister site Rock Paper Shotgun. The G502 has a super comfortable shape suitable for a wide range of hand sizes, 11 programmable buttons, an "infinite" scroll wheel that makes browsing the web a breeze and a top optical sensor. If you're not convinced by the current trend towards ultra-light mice, this is a great value at its reduced price of £40.
Dell S2721DGF 1440p 165Hz Nano IPS monitor - £390 (£331 with student or employee discount)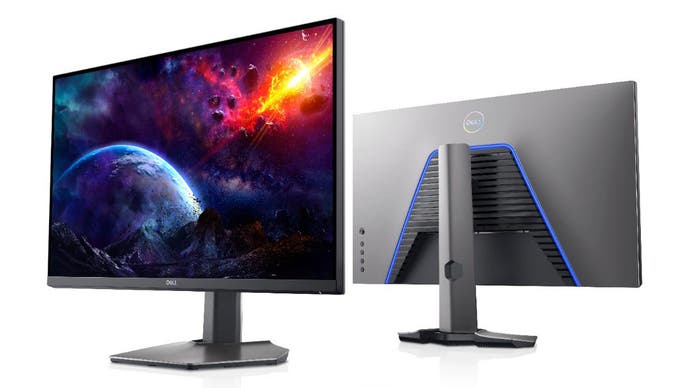 This 1440p Dell monitor uses the same 1ms Nano IPS panel as the LG 27GL850, our current #1 Best Gaming Monitor pick. We like this panel because it combines the traditional strengths of IPS - wide viewing angles, excellent colour reproduction - with the extremely fast pixel response times of modern TN panels. That makes these monitors extremely good all-rounders, perfect for PC games of all genres plus colour-sensitive work. The S2721DGF outperforms the LG monitor in several departments too, with a higher 165Hz refresh rate, excellent ergonomics and both FreeSync and G-Sync Compatible certifications.
This monitor has just been released so we don't have a special sale price on it, but you can get 15 to 20 per cent off if you're a student or you work for a company enrolled in Dell's Advantage for Employees programme. Sign up as a student here or input your work email address here to see if you're eligible for a discount. This should bring the price of the monitor down from £390 (already a reasonable figure!) to £331.
If you don't qualify for either discount, consider the LG 27GL83A which uses the same panel as well. This monitor is currently on sale at Amazon for £384, down from £440.
Digital Foundry merchandise - 10 per cent off

We haven't made a ton of noise about this, but we have a small merch store at Teespring now. You can use code HOTFLASH10 today to get 10 per cent off anything in the store, which includes shirts, hoodies and mugs with various Digital Foundry and Digital Foundry Retro designs. If you fancy getting some DF merch, then do take a look and be sure to use that HOTFLASH10 code for 10 per cent off.
OK, that just about does it! We'll update this post if we spot any other good deals today, but otherwise have a great weekend.