Get the 55-inch LG B9 OLED for £924 - the lowest price we've ever seen
A great deal on Digital Foundry's 'Best 4K TV for HDR gaming'.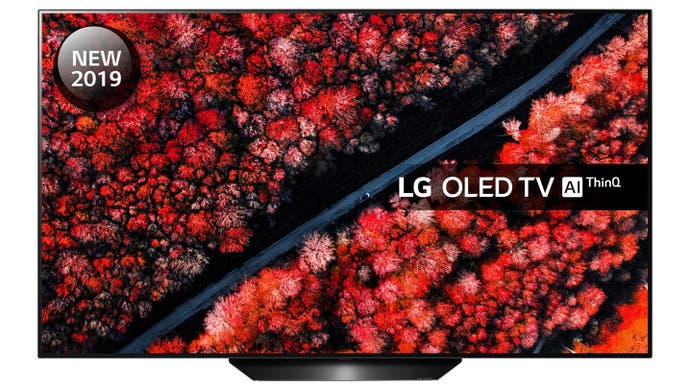 Update (June 4th): The original 55-inch B9 listing has sold out, so the next best price is £998 at Richer Sounds with code TV50. If you want the 65-inch model, you can use code BLC6 at Hughes to get the 65-inch LG B9 for £1503. Original article continues.
The best value OLED on the market is LG's B9, and today the 55-inch model has hit its lowest ever price: £924 on Ebay with code PICK20OFF. That's an incredible price for a great 4K TV, whether you're watching films or gaming, especially given that it includes a five year warranty.
We love the B9 because it's built around the same great panel as this year's BX and CX OLEDs, but it costs hundreds of pounds less. That value makes it our recommendation for the best 4K TV for HDR gaming, alongside its bigger brother the C9.
So what makes OLED panels so good? Typically owners point to the gorgeous colour reproduction, excellent contrast and extremely low pixel response times. This particular model also outdoes its predecessors with extremely low input lag (~13ms at 60Hz, ~6ms at 120Hz). The B9 also supports HDMI Variable Refresh Rate and G-Sync, which eliminates judder and screen tearing on Xbox One consoles or PCs with Nvidia graphics cards. All four of its ports meet the HDMI 2.1 standard too, so you're set for next-gen 4K 120Hz gaming on the Xbox Series X, PlayStation 5 or PCs with future AMD and Nvidia graphics cards. All of these factors make the B9 an excellent choice for gaming.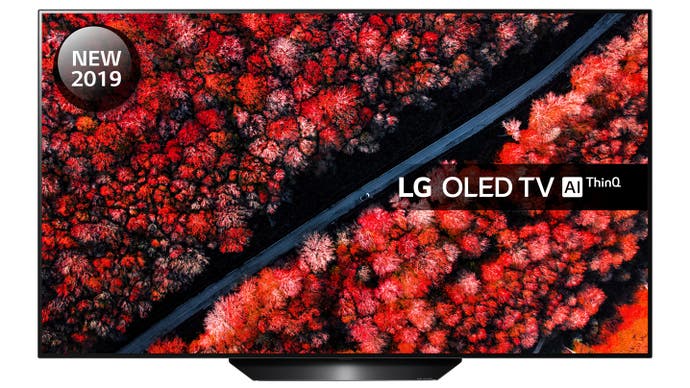 How does the B9 compare to other OLEDs? The LG C9 uses a slightly faster processor, making it snappier to use and potentially improving motion clarity, but it's a marginal difference at best. Meanwhile, the 2020 BX and CX also use better processors, as well as offering an improved black frame insertion feature which improves the perception of fast-moving images. These are solid upgrades, but the BX and CX are substantially more expensive - at around £1800 for a 55-inch CX.
Of course, not everyone will prefer an OLED. Samsung's QLED TVs from the past two years are also strong options, typically offering higher peak brightness figures and immunity to burn-in, but losing out when it comes to contrast ratios, viewing angles, pixel response rates and a few other key metrics. Still, these TVs are still a great pick for gaming, so check out our best 4K TVs article for specific recommendations.
All things considered, we think the LG B9 OLED remains an excellent choice for gaming, especially with a new generation of games consoles and PC graphics cards on the way. This is the lowest price we've ever seen for this TV, so grab the £924 deal while it's still available - the Ebay 20 per cent off deal ends at 11:55PM on June 4th.