SanDisk Micro SD cards drop to their lowest prices since February
Plus: Excellent deals on USB hard drives and the Surface Book 2.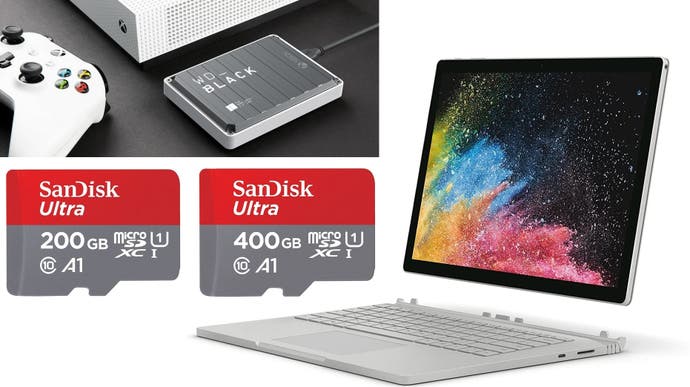 Good news, everyone! After several weeks of high prices and poor availability, some of the best micro SD cards and external hard drives are back in stock and on sale.
The best deal we've spotted today is for the SanDisk Ultra 200GB, which has been reduced from £27 to £22 as part of Amazon's daily deals. That's the best price we've seen on this card since February (which was three months ago, even if it feels like a lifetime away!). The Ultra 200GB is a great choice for the Nintendo Switch, but it also works great for smartphones, action and dash cams and many more devices.
The SanDisk Ultra 400GB has also been heavily reduced, from £63 to £51, marking the best price we've seen on this card since early March. This is a great price for a Micro SD card of this size, and offers better value than the best 512GB Micro SD card deal we've found (£70).
As well as Micro SD cards, the WD Black Game Drive has been reduced by £30 today. That means you pay £110 for a 5TB (!) portable hard drive, down from £140. This particular Xbox-branded model comes with two months of Xbox Game Pass Ultimate (which provides access to hundreds of Xbox One and PC games, plus Xbox Live Gold for multiplayer).
Of course, being a USB hard drive, the Game Drive will also work quite happily on PS4, Macs and Windows PCs as well. We've tested this USB 3.0 drive and particularly appreciated its rugged exterior, making it the perfect choice to take your games (or indeed any other files!) on the go. Performance is good for a spinning disk hard drive too, with read speeds of up to 130MB/s.
(If you're not fussed about the Xbox Game Pass Ultimate and rugged casing, you can get a cheaper 5TB Seagate drive for £90.)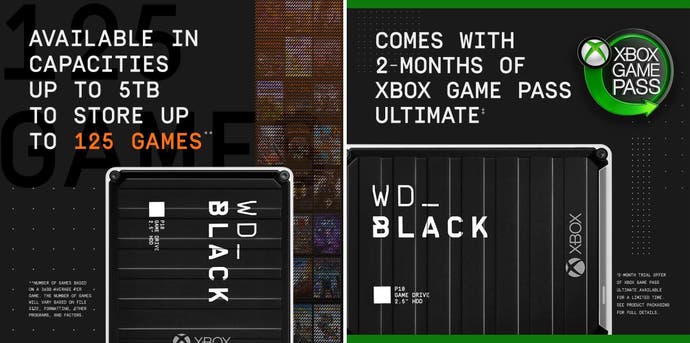 Finally, here's something a bit different. If you're in the market for a laptop - perhaps for doing your schoolwork or working from home? - then Currys have a brilliant deal on at the moment for the 13.5-inch Microsoft Surface Book 2. This convertible Windows laptop comes with a Core i5 processor, 8GB of RAM, a 256GB SSD and a gorgeous 3.2K IPS display. As of today, you can pick up this £1500 laptop for £1049 with free next day delivery - a genuinely great deal on a critically acclaimed convertible laptop.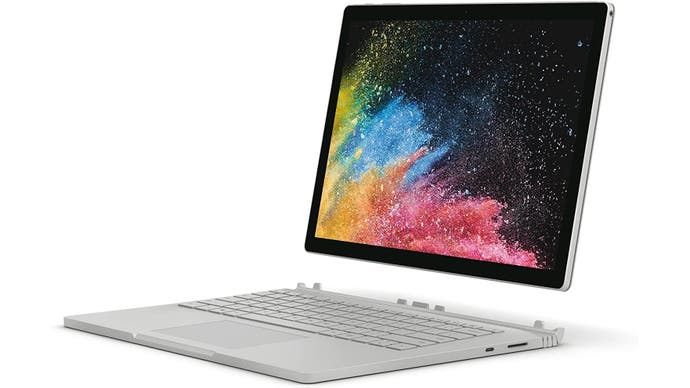 We hope these deals were useful! For more Micro SD card recommendations, check out our round-up of the best Micro SD cards for the Nintendo Switch.