Xbox One controller reduced to £35 with Wireless Adapter for Windows
A great price on our top-rated gamepad for PC.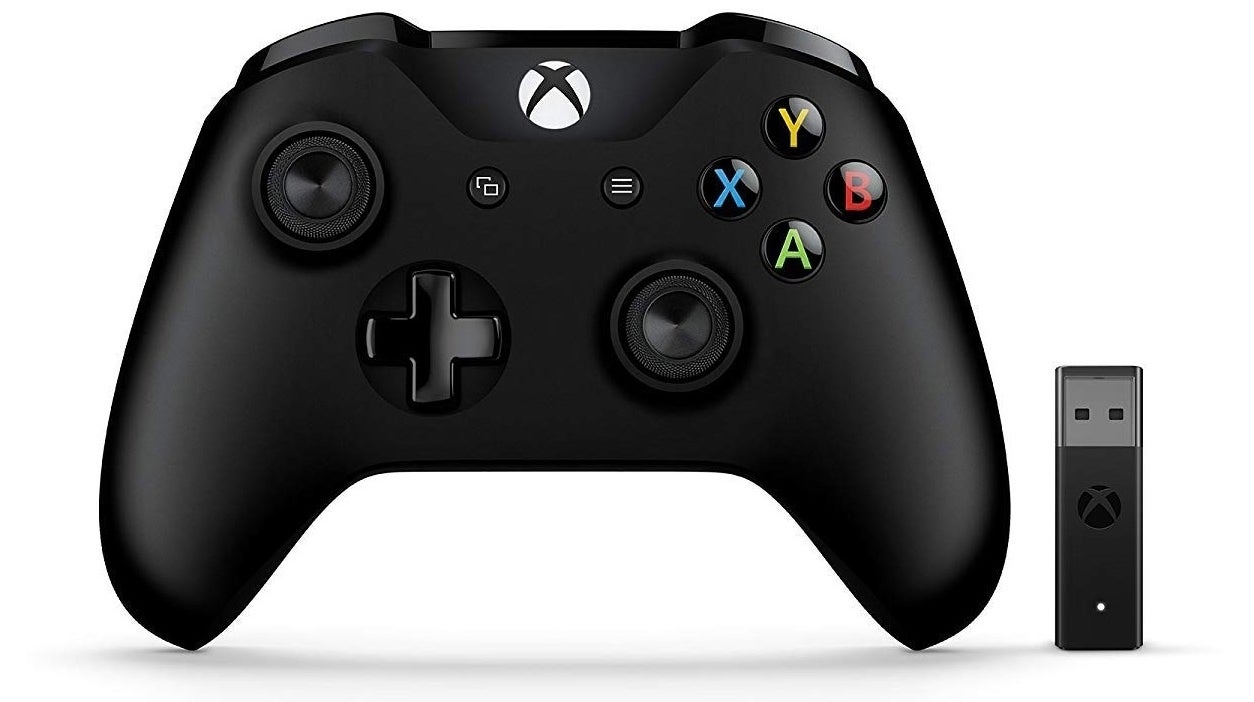 Update: Amazon stock of this deal has run dry now, so we recommend buying from Very instead. Original article continues below:
The excellent Microsoft Xbox One controller normally retails for around £45, but today it's been reduced to just £35 at two online retailers. You'll also get a free Xbox Wireless Adapter for Windows bundled with the gamepad, which normally costs £20 by itself and unlocks a convenient long-distance, low-latency wireless connection for PC users.
This is a great chance to pick up our top-rated PC gamepad on the cheap with everything you need to get started, or simply get a good price on a second gamepad for your console.
The £35 deal was available from both Amazon and Very, but only Very has stock as of 12PM.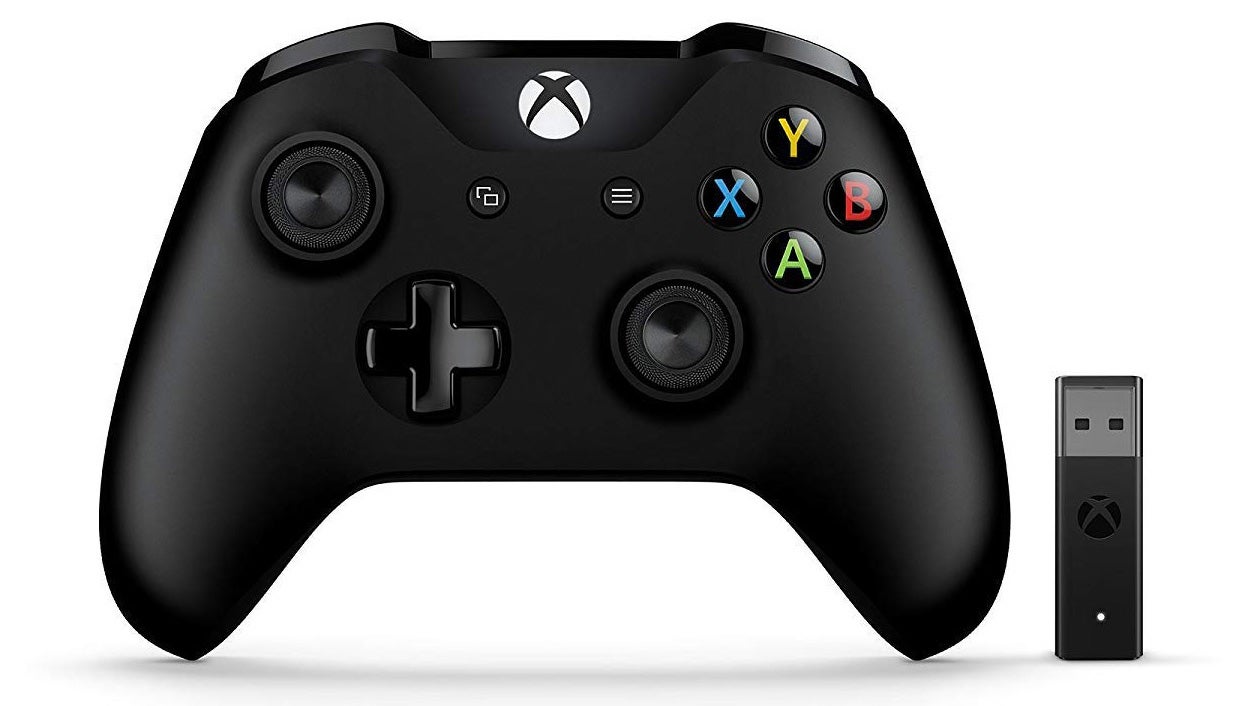 The description on either product page doesn't make it very clear, but the controller listed is the most recent revision with Bluetooth support and a 3.5mm headphone jack. The Amazon deal also includes the updated wireless adapter, which is much smaller and comes with stereo headset support, while the Very deal includes the old style adapter. Of course, both wireless adapters are identical in terms of their basic functionality, so no worries there.
If your tastes are slightly more premium, the Xbox Elite Wireless Controller Series 2 has also been reduced slightly on Amazon, from £160 to £150. We were impressed with the Elite Series 2 in our review, thanks to its precise feel, deep customisation and powerful software, although its high price means that is only a wise investment for the most dedicated or deep-pocketed PC and Xbox gamers.
This deal was first posted on @dealsfoundry, when Amazon stock of the deal was still available. So, give it a follow if you want to get an early warning whenever we spot a bargain.