Grab heavily discounted gaming gear in Amazon's Warehouse sale
Get 20 per cent off thousands of used items, from 4K TVs to games consoles and PC hardware.
It looks like the Christmas returns are starting to take up a little too much room at Amazon HQ, because the company is discounting thousands of Amazon Warehouse items today. You can get an additional 20 per cent off the already reduced price for a selection of used items in good to like new condition on the UK store, bringing some extremely good deals on hot ticket items like games consoles, 4K TVs and PC hardware.
If there's something specific you're after, click here and search in the box at the top of the screen to find items covered by the promotion. You'll see the 20 per cent off when you get to the checkout stage.
We've had a look through the sales ourselves and found a range of great deals on used hardware that won't last long, so if you're interested in our selections read on!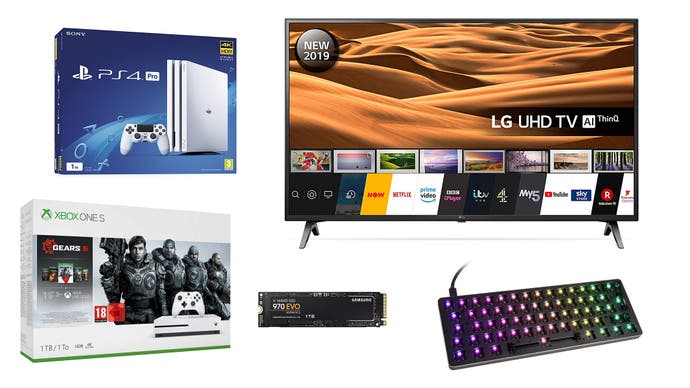 Games consoles
Televisions and monitors
PC hardware and peripherals
The extra 20 per cent off lasts until the end of the month, but as most of these deals have only one unit available you'll need to act quickly if you want to snag the best deal. If you spot something worth having but don't want it yourself, why not share it in the comments below?