Get 20% off new games, consoles, TVs and more in Ebay's sale
Pokémon Sword/Shield, Call of Duty and Switch Lite all discounted.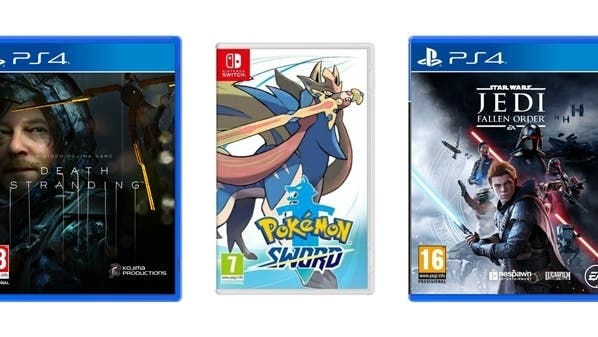 Ebay's travelling 20 per cent off sale has returned, offering a maximum of £75 off from over a hundred of Ebay's biggest sellers when you use code PRIZE20 on items over £25. This is the perfect time to pick up new games, consoles or tech items at considerable discount, so take a look at the highlights we've found so far!
The easiest way we've found to discover sale items is to visit the store pages of retailers participating in the promotion - some good places to start are ShopTo for games and consoles, Crampton & Moore for TVs and electronics, and Ebuyer for PC components and peripherals. Of course, you can also go to the main deal page for selected highlights or read on for our picks.
Tip: For items that are part of the sale, you'll see a bit of text under the Buy it now button that says "Pay only £X [Show me how]", which shows the discount calculation.
If you want to get the maximum possible savings, you should be aiming for items around £375. Getting a 20 per cent discount on a cheaper item will work out to a savings of less than £75, while more expensive items will get that maximum £75 off but the percentage saved will be correspondingly lower. Of course, as long as you're over the £25 minimum spend then you'll be doing just fine. Remember, you'll need to use the PRIZE20 code and add the product to your basket to see the discounted price.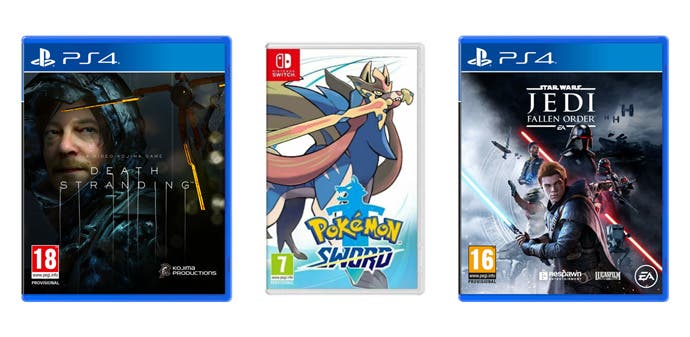 Without further ado, here are some of the best deals we've found in the Ebay sale - including recently released games, new consoles, the best TVs and more!
Games
Looking for more games? Check here for Xbox One, here for PS4 and here for Switch.
---

Games consoles
Looking for a different console or bundle? Click here for Xbox, here for PS4 and here for Switch.
---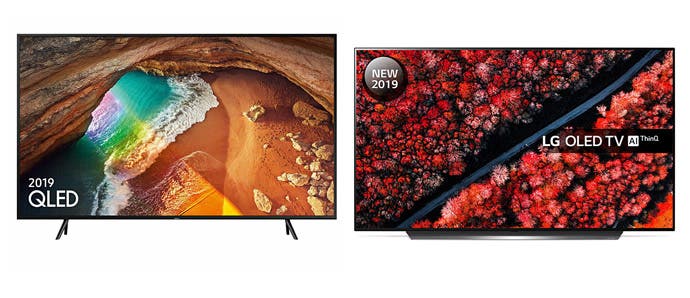 TVs
The LG B9 and C9 are our favourite 4K TVs for HDR gaming, thanks to their low input lag, gorgeous colour reproduction and near-infinite contrast. The major difference between these two models is not the panel - that's the same - but the processor. On the C9, you get a newer and faster processor that slightly improves motion handling and unlocks support for G-Sync, making the C9 a better choice for PC gaming on Nvidia hardware. Both TVs are great options for gaming and video though, which is why LG OLEDs are used by multiple members of the Digital Foundry team. These prices are the lowest we've ever seen for the B9 and C9, and they even include a five-year warranty from Crampton & Moore.
The Samsung Q60 and RU8000 models we've highlighted are great cheaper alternatives, with the Q60 offering better image quality compared to the RU8000 and the RU8000 boasting a better size-to-cost ratio than the Q60. For more info, check out our guide to the best 4K TVs for gaming.
---

Monitors
For more monitor recommendations, check out our guide to the best gaming monitors.
---
More items and categories coming soon; stay tuned! In the meantime, why not let us know the best deals you've found in the comments below?