The best deals from Ebuyer's Black Friday 2019 sales
PC components, peripherals and laptop deals price-checked against Amazon.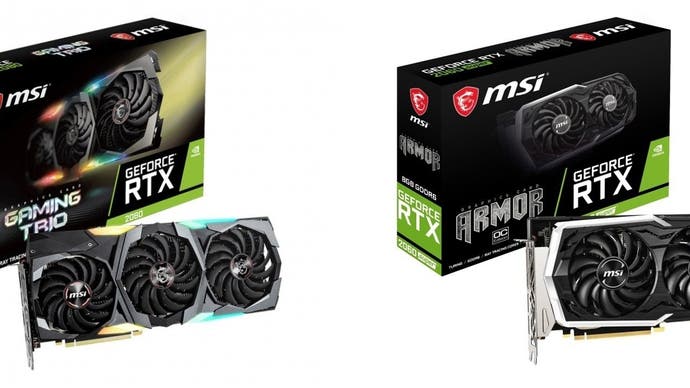 Ebuyer have begun their cavalcade of Black Friday deals, including some good prices on PC components like graphics cards and processors, monitors and other peripherals. Here's our quick run-down of the highlights.
For each deal in the sale that looked reasonable, we checked out Amazon to see how good of a deal it really was. In some cases, we found that the prices on Ebuyer were matched by Amazon, so you can buy from whichever retailer you like, while others were legitimate Black Friday gems.
Graphics cards and RAM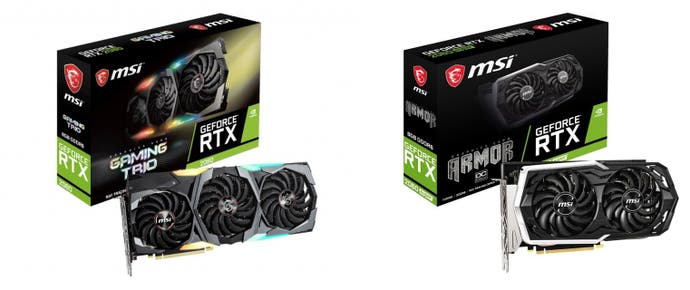 The best deals we've found at Ebuyer include some cracking deals on graphics cards. We recommend the RTX 2060 Super at £350 and the RTX 2080 Gaming X Trio at £600 (£118 cheaper than the RTX 2080 Super equivalent). There's also a decent price on a 16GB stick of DDR4-3600, which is only available as two 8GB sticks on Amazon for the same price.
SSDs and Hard Disk Drives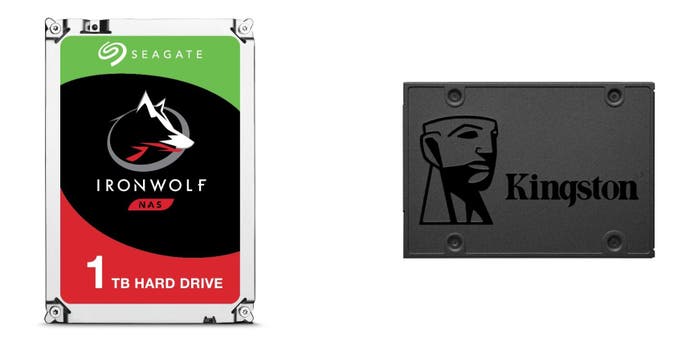 Ebuyer have legitimately great deals on IronWolf hard drives, which are designed to operate 24/7 in network attached storage (NAS) but will happily work as internal HDDs in your desktop PC as well. Also included are deals on SSDs, including a very cheap 1TB SATA SSD from Kingston, the A400.
Printers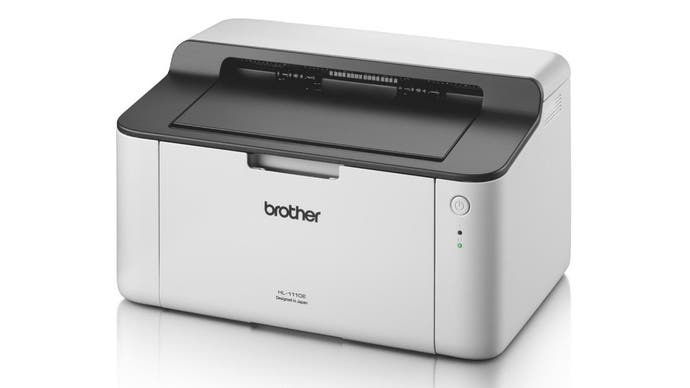 Just one item here, but it's a good 'un: the Brother 1110. I use this mono laser printer at home, and it prints in black and white at extreme speeds. I've been using it for years and have never replaced the 'starter' toner cartridge it came with - brilliant. The H1110 is a little cheaper on another retailer, Cartridge People.
Monitors
Just a few monitors here - for more, check out our round-up of the best Black Friday monitor deals. Apart from the EL2870UE being a little cheaper on Ebuyer than on Amazon, it's all a toss-up.
Peripherals
Want a Corsair K55 membrane gaming keyboard? I reckon it's a pretty good one, but it's no cheaper on Ebuyer than Amazon.
Laptops

Finally, some proper deals to end with. The Razer Blade Stealth is a fast yet compact laptop (although not really capable of hardcore gaming, thanks to its weak MX150 graphics), and it's been discounted by more than £200 compared to the current Amazon price. Meanwhile, HP and Lenovo are each represented by a cut-price Windows laptop suitable for students.
So those were the best of Ebuyer's deals - not as much gold as I'd hoped, but still a few deals worth knowing about. I give Ebuyer a rating of C+, please try harder next year.