Get best-ever deals on Corsair gaming gear at Amazon today
Mice! Keyboards! Headsets! More!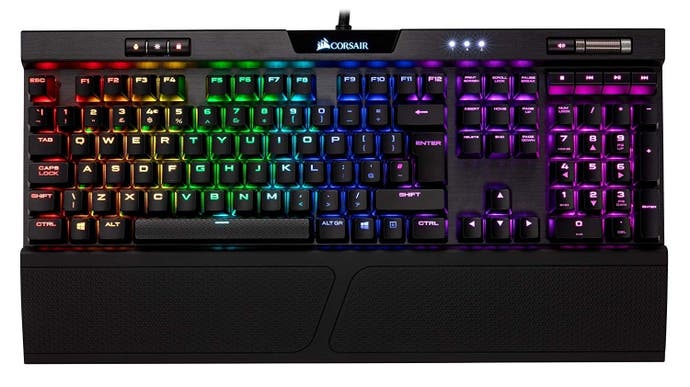 There's a special on selected Corsair gaming peripherals at Amazon UK today, with deep discounts on some of our absolute favourite keyboards, mice, headsets and more. You can visit the full Corsair sale page to see the full range or read on for our picks of the litter. This sale ends at midnight tonight, so let's get right into it with our top four recommendations.
First up is the Ironclaw RGB Wireless. This is our current top pick for the best wireless gaming mouse, and that recommendation was made when the mouse cost £70. Now, the Ironclaw Wireless is just £55, making it a much better value. We like the Ironclaw because it has a sculpted ergonomic shape that makes it comfortable over long game sessions, ten programmable buttons and a top optical sensor, the PixArt 3391. It also sports Slipstream, Corsair's latest-generation wireless, which is measurably just as responsive as a wired connection. Battery life is strong too - 24 hours with 2.4GHz or 50 hours with Bluetooth. For medium to large hands, this is an ideal wireless pick.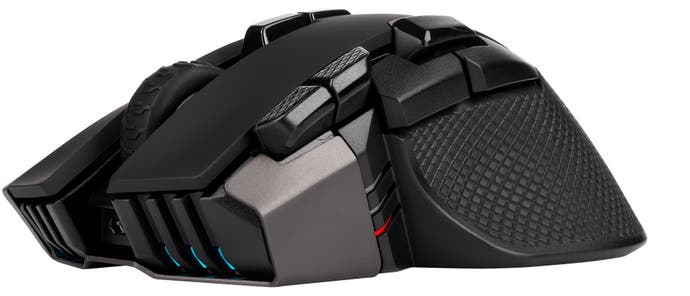 ---
Our next recommendation is for a mechanical keyboard, the Corsair K70 RGB MK.2, which has been reduced from £150 to £119. We currently cite this as the best typing and gaming keyboards on the market, thanks to its clicky and tactile MX Blue switches, stylish aluminium frame and Corsair's industry-leading software for macros and RGB lighting. Other niceties include a USB passthrough port and dedicated media controls with a chunky metal volume wheel. Overall, this is an excellent full-size gaming keyboard from one of the best in the business.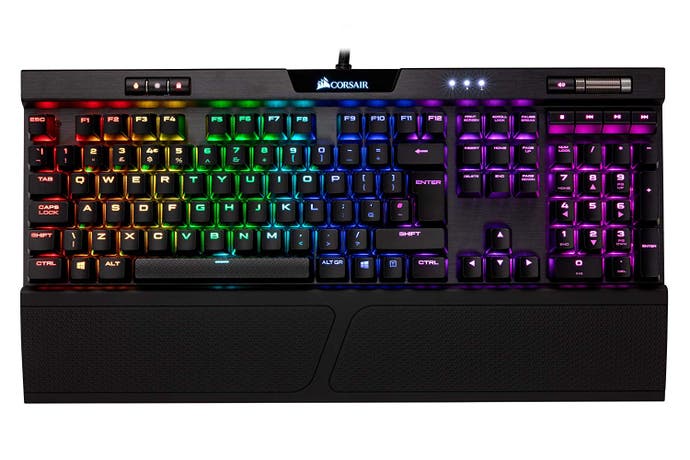 ---
A good mouse can be hamstrung by a poor mouse pad, so our next pick is for the MM350 Champion Series - a thick and sizeable soft pad that I use for work and gaming every day. I like this mouse pad because it's big enough (45x40cm) to use with a mouse at low sensitivity and thick enough (5mm) to remain comfortable throughout the day. The edge is stitched to protect against fraying, but unlike most mouse pads the border is the same height as the surface of the mousepad, making it much more comfortable to rest your arm on. The MM350 normally retails for £22 at this size, but on today's sale is costs just £17, making it a good chance to pick up our top gaming mouse pad recommendation.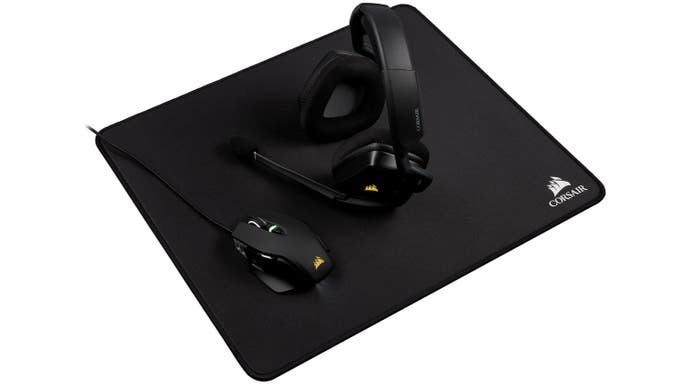 ---
Finally, we'd like to highlight the Elgato Game Capture HD60 Pro, which has been discounted from £170 to £127 today. Somehow known as the Del Gato in the parlance of Jablinski Games, this internal capture card supports up to 1080p gaming at 60fps. Just connect up an Xbox, PlayStation or another PC to the HDMI input and you can record your gameplay in pristine quality. It's a surprisingly complete solution too, with software that makes it easy to stream to Twitch or record for YouTube with webcam, overlays, voiceover and other elements. You can also use XSplit, OBS or other apps if you prefer by selecting the Elgato as your capture device within them. (If you need 4K60fps to capture from an Xbox One X, PlayStation 4 Pro or a high-end PC, the Elgato Game Capture 4K60 Pro is also available.)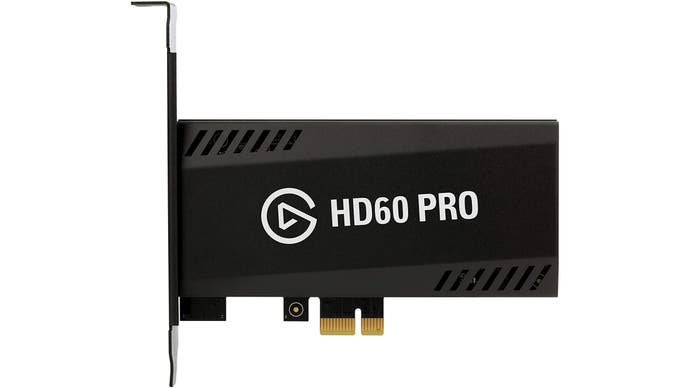 ---
We could spend many happy hours writing about the other products included in this deal - the advanced Nightsword RGB mouse, the classic M65 Elite mouse, the stylish Void Pro headset or the best mouse for big hands, the Glaive Pro - but instead, we'll just say that you should check out the full Corsair deals page here.