Amazon.com's daily deal is memory cards, SSDs and flash drives at up to 60 per cent off
Budget brand PNY's best stuff gets even cheaper today.
Attention, Americans! Storage company PNY are discounting many of their wares as part of Amazon's daily Gold Box deals today. You can pick up cut-price memory cards, a large range of USB flash drives and even some SSDs.
The highlights include a 512GB Micro SD card - perfect for expanding the storage on your Switch! - plus fast USB 3.1 drives and extremely inexpensive solid state drives, perfect for upgrading your PC or sliding into a USB-C enclosure for a fast yet portable storage solution. You can see all of the discounted items here, or read on for our roundup of the best picks!
Discounted memory cards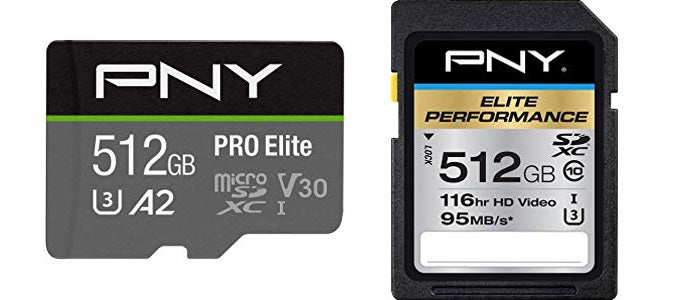 Micro SD cards are great for expanding the storage in your mobile phone, action camera or Switch, and there are a few options included in the sale. The PNY Elite is the cheapest 512GB drive included, at $81 (down from $170), but we recommend the faster UHS Speed Class 3 Pro Elite 512GB for $90 (down from $190). You should also consider Lexar's 512GB UHS Speed Class 3 card, which isn't part of the sale but does cost just $74 right now.
If you prefer full-size SD cards, as you'd use in a DSLR or video camera, there's also a 512GB option at $90 - the PNY Elite Performance. However, going for one of the Micro SD cards above plus a Micro SD to SD adapter may be the better bet in terms of usability.
It's worth noting on any post about memory cards that there are plenty of fakes on Amazon these days, with knock-off items intermingling with legitimate stock. Therefore, we recommend testing your drive to see if it's at least getting close to its quoted capacity and performance levels. If you do discover a fake, contact Amazon for a replacement.
Cut-price USB flash drives

There are a lot of USB drives included in the sale, so we'll just mention the very best picks. The PNY Elite-X is the fastest option, with USB 3.1 Gen 1 speeds, and costs $15 for a 128GB drive, $30 for a 256GB drive, $70 for a 512GB drive and $130 for a 1TB (!) drive. All of these are reduced in price by around 40 per cent. In fact, they're nearly the same price as the USB 3.0 drives, so we'd go for the former over the latter. If you need even faster speeds and improved sustained performance, you might want to try using a 2.5-inch SSD (such as those listed below) in an inexpensive USB-C enclosure rather than a flash drive.
However, if you just want a cheap drive and don't care about file transfer speeds, you can get five 16GB USB 2.0 drives for $16, a single 64GB drive for $7 or a 128GB drive for $14. If you want a very small drive to leave plugged - say, for a Raspberry Pi - then the Elite-X Fit 128GB for $17.50 is ideal.
Cheap 2.5-inch SSDs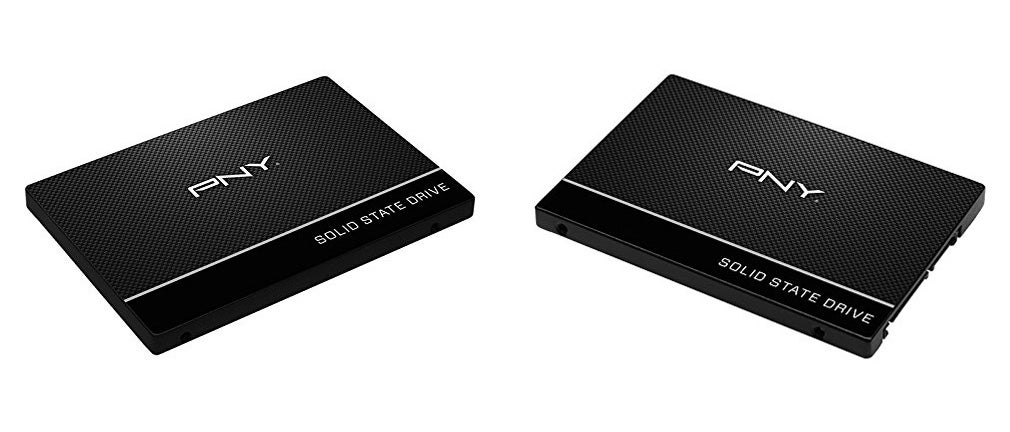 Finally we come to the SSDs. There are only two options here, both iterations on the generally well-reviewed PNY CS900 budget SSD: a 120GB drive for $17.50 (reduced from $30) and a 480GB drive for $50 (reduced from $90). You'll get better performance from one of the best SSDs for gaming, but as a cheap storage upgrade these will do nicely!
That's all for now. We'll post new tech deals when they're worth knowing about, so stay tuned. You may find it helpful to follow us on Twitter or Facebook too.