Here are the Digital Foundry highlights from Amazon's Spring Sale, Day 5
Get discounted SSDs, TVs and PC gaming peripherals.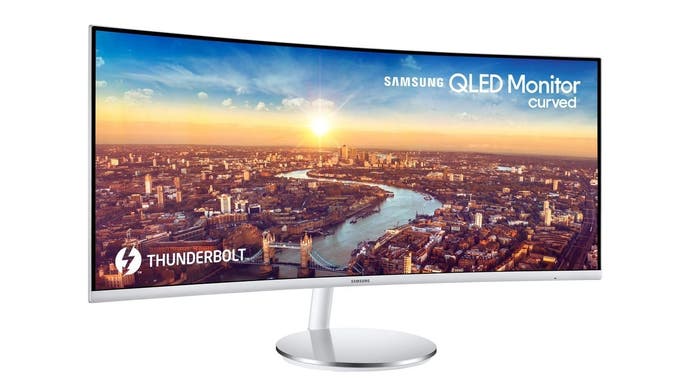 Amazon's Spring Sale continues, bringing with it an incredible number of deals on PC hardware, TVs, monitors and peripherals - plus extra discounts on used items offered via Amazon's Warehouse Deals. That's right up our alley, so we've combed through the sales to find you the best deals on tech that's actually worth buying. Here are the highlights thus far.
Welcome to Day 5! There are still a few new surprises popping up, so take a look at the updated deals below.
Before we get into specific products, it's worth giving Amazon's Warehouse Deals a mention. The firm is offering an extra 20 per cent off on select used and open box items, which translates into pretty meaty reductions on big-ticket products like monitors, TVs and gaming peripherals.
For example, we found a SteelSeries Arctis Pro Wireless headset for £157 (new: £248), a Logitech G703 wireless mouse for £36 (new: £54) and an Sony 65-inch 4K HDR telly for £672 (new £949). Remember, you'll need to select used items and get to the checkout page before the extra 20 per cent off is shown. Expect items to come and go throughout the sale, so check regularly to see new arrivals and move quickly if what you're after comes up.
PC components - Amazon Spring Sale Deals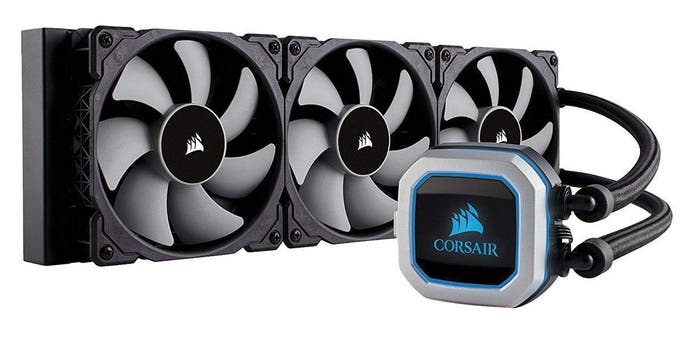 If you're looking to get into water cooling, Corsair's all-in-one (AiO) solutions are a great first step. The Hydro H60 CPU cooler is ideal for smaller cases, as it only requires space for a single 120mm radiator to be installed and provides better cooling and/or quieter operation than most air coolers. It has been reduced from £73 to £50 this week. If you want to go further, next step is to double the number of fans with the 240mm H100i, which has been reduced from £110 to £93. Finally, the 360mm Hydro H150i Pro requires a large case, but provides a ton of cooling power for your processor to allow for quieter setups and/or better overclocking. It's been cut in price from £153 to £114, almost £40 off.
We found a good deal on Corsair Vengeance RGB Pro RAM too: 16GB for £121. This is a 2x 8GB kit rated at 3200MHz - relatively fast for DDR4 RAM, and suitable for both Intel and AMD systems. As the name suggests, this RAM comes with RGB lighting along the top to really make your build pop. If you prefer non-RGB memory, you can get 16GB of Corsair Vengeance LPX at 3000MHz for £80 at CCL.

Our most popular find so far is the Samsung 860 Evo 1TB SSD at £103. That's about £30 cheaper than usual, and £15 cheaper than the best ever deal price we've seen on this item. The 2TB model is also on sale for £204, £60 cheaper than it's ever been. Samsung Evo SSDs are known for their performance, and this is one of the fastest SATA SSDs available - even though it pales in comparison to more advanced (and more expensive) NVMe drives. If you want to upgrade your gaming PC or laptop with a ton of extra storage, this is a great opportunity to do just that.
If you prefer Crucial, the ever-popular MX500 SATA SSD is also available at a deal price. Amazon is asking just £54 for a 500GB drive and £103 for a 1TB drive.
4K TVs and gaming monitors - Amazon Spring Sale Deals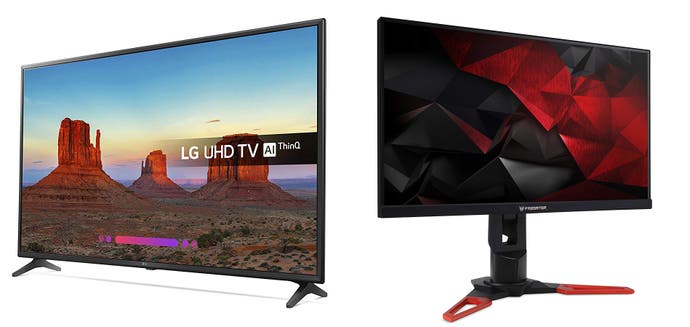 The Amazon Spring Sale also includes some 4K TVs, including one of the best budget options for 4K HDR gaming. The LG UK6200 is available at more than 40 per cent off, with the 43-inch model at £279, the 49-inch unit at £319 and the 55-inch set at £399. It doesn't come much cheaper than this for a 2018 4K HDR TV, so move on this while you can.
One of our picks for the best gaming monitor overall is the Acer Predator XB271HU, and it's on sale today at £200 off. This 27-inch monitor really offers the best of both worlds, with a higher resolution (2560 x 1440) and higher refresh rate (165Hz) than your standard 1080p 60Hz gaming monitor. It also uses an IPS panel, providing excellent colour reproduction and wide viewing angles, while still providing extremely low input lag of 5ms, even with G-Sync enabled.
If you'd prefer a 4K gaming monitor, one of the best is also on sale today. The Acer Predator XB271HK has been reduced by £200, dropping it to £550. For that, you get a gorgeous 4K IPS screen with full G-Sync support, which helps smooth out frame-rates below 60fps without tearing. We named this as one of the best PC gaming monitors, and £200 off is a heck of a deal.
There are tons more gaming and office monitors on sale here. Here are some more highlights: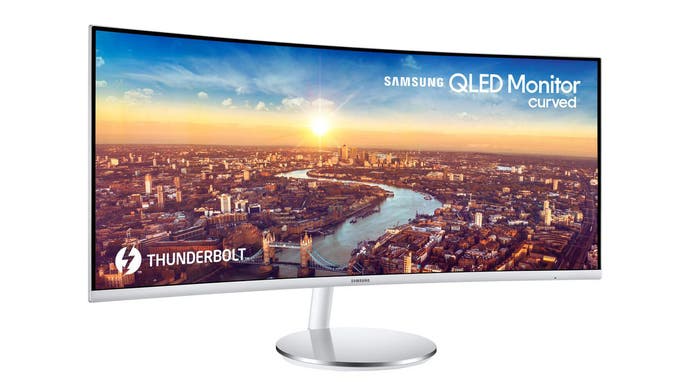 Another good monitor deal is available at Currys PC World at the moment, with a compelling 34-inch ultrawide monitor being reduced from £700 to just £450. The Samsung C34J791 is a 21:9 ultra-wide with a 3440 x 1440 resolution, ideal for high definition gaming (while still being less challenging than 4K) and productivity tasks. This monitor is limited to 60Hz, making it less well-suited to fast-paced games than the Acer Predator ultrawide mentioned earlier, but it does still include FreeSync to smooth out sub-60fps frame-rates. It also includes a USB-C input, so you can connect your laptop to the monitor and charge it at the same time, which is neat.
Mice, keyboards and headsets - Amazon Spring Sale Deals
A quartet of some of Logitech's most popular gaming gear is on sale for today only. The Logitech G402 and G502 Hero mice, G430 surround sound headset and G910 Orion Spectrum mechanical keyboard have all seen reductions of 40 per cent or more. The G402 Hyperion Fury is just £19, down from £50, while the G502 Hero gets a nice reduction to £44 from £80. If it's the headset you're after, this popular wired headset is just £23, down from £70 - a reduction of two thirds! The biggest savings come from the mechanical keyboard though, which has gone from an ultra-premium £160 to a rather more affordable £75. That's a great deal for one of the most popular mechanical keyboards on the market with Romer-G switches and full per-key RGB backlighting.
The Roccat Suora, our pick for the best value mechanical keyboard, is on sale for just £40 at Game, reduced from £60. The best feature of this keyboard is its dedicated mechanical volume keys, making it dead-easy to adjust the volume or hit the mute button without scrabbling through an arcane Fn+F8 shortcut. Otherwise, it's a solid mechanical keyboard with a standard UK layout and tactile switches that are ideal for typing and gaming alike.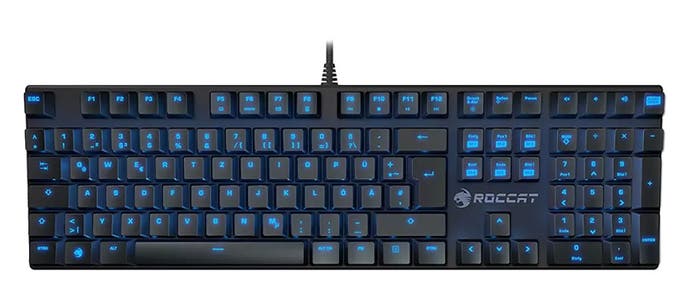 What about other peripherals? There are plenty of good options, so here are some quick highlights. Razer's Mamba Wireless mouse and BlackWidow Elite keyboards are nice premium options, while the Corsair M65 Pro is a good mouse with a great sensor. Logitech's gaming offerings are also a popular choice, with the best deals being the G433 gaming headset and G413 mechanical keyboard. Sennheiser's solid Game Zero headset is also reduced this week.
Best of the rest - Amazon Spring Sale Deals
There are some good deals on smaller items as well. One particularly tiny item is the SanDisk Ultra 128GB Micro SD card, which has dropped from £34 to £14; the previous best deal price we've seen was £17.
We will keep this page up to date as we discover more deals, so check back to see the latest additions. We'll also be tweeting a few of the better deals on Twitter @digitalfoundry, so follow us there if you haven't already.