Apple iPhone X review
A brilliant product, but do we really need Face ID?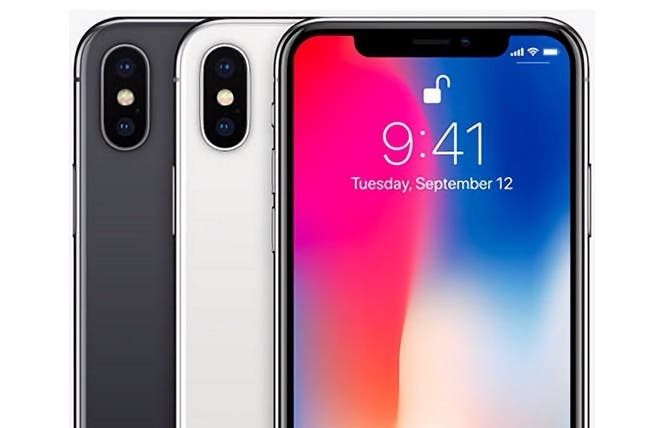 Say what you will about Apple's overly expensive products, locked-down ecosystem and its habit of playing catch-up with key technological features, but the original iPhone was undeniably groundbreaking. Released a decade ago this year, it established a new paradigm for the mobile telephone, stripping away the then commonplace numerical pad in a move that was, at the time, seen as brave and perhaps even a little impetuous. History has judged that Apple's bold move was the right one, and now almost every smartphone sold today adheres to the same basic design. For the tenth anniversary of what has become one of the company's most iconic products, Apple's designers clearly wanted to make a splash - and the iPhone X (that's ten and not "X", by the way) does just that.
There are two key elements to this device which make it noteworthy - aside from the jaw-dropping price, which we'll come to later - its screen and the way in which you unlock it. For the former, we're talking about a pin-sharp 5.8-inch "Super Retina HD" screen which has a resolution of 2436x1125 pixels and uses AMOLED technology - the first Apple product to do so. The bright and punchy screen fills the front of the phone, with very thin bezels surrounding the edge. The exception is at the top of the screen, where a black "island" is found - this houses the second key element of the iPhone X, its controversial Face ID camera.
Making a phone with such a massive display has forced Apple to drop what was previously one of the most recognisable and comforting elements of the iPhone design: the home button - and by extension, its fingerprint scanning Touch ID sensor. Over the past 10 years, pushing this button has become programmed into the muscle memory of many an Apple fan; tapping the home button is your way of exiting apps, unlocking your phone using your fingerprint, firing up the multitasking menu, invoking Siri and (more recently) getting your phone ready for making contactless mobile payments in stores. All of that is now gone, and Apple hasn't seen fit to follow the example of other handset makers by placing a fingerprint scanner on the rear of the device. In its place we have Face ID, which uses a Kinect-style 3D imaging camera to gain access to your device. According to Apple it's more secure than a fingerprint, but it has already been fooled, albeit with the use of a $150 mask.
Face ID is remarkable, and for the most part, it does work. Those of you who have previously experienced Google's facial recognition features in Android - introduced way back in 2011 with the Galaxy Nexus (or Samsung's more recent iris-based attempts on the Galaxy S8) may be sceptical, but this is in another league entirely. The camera doesn't compare your face to a stored 2D image, but a 3D one. It works in complete darkness too, but won't activate if your eyes are shut - Apple has rightly reasoned that people could gain access to your phone simply by pointing at you while you're asleep. Face ID is a technical marvel and when twinned with the amusing but ultimately superfluous animoji - digital characters which actually mimic your facial movements and can be used to record short messages to friends - it becomes one of the phone's most appealing features.
However, as impressive as it is, Face ID feels like a solution in search of a problem. The humble Touch ID scanner - introduced on the iPhone 5S in 2013 - remains a more preferable means of unlocking your handset as it's quicker, more accurate and doesn't require you to hold your phone up to your face in order for it to work; in fact, you can begin the unlock process by putting your finger on the scanner as you remove the phone from your pocket, or you can unlock the device while it's resting on a table. In short, Touch ID is brilliant (the iPhone 8 and 8 Plus still use it), but Apple has abandoned it on the iPhone X for a system which, while undeniably impressive, simply isn't as accurate, as flexible or as user-friendly.
During our review period, Face ID sometimes failed to work or would take a few seconds to register. If you wear glasses, you can expect even more problems, as reflections on the lenses often mean that the camera can't get a clear look at your eyes. When Face ID fails you have to fall back to inputting your pin code so it's not the end of the world, but after spending years in the responsive and accurate company of Touch ID, it feels regressive - not to mention the fact that it adds an extra step in the process even when it works, as Face ID will unlock your phone but you have to swipe upwards up actually access your home screen - something that wasn't necessary when using Touch ID. Despite the company's protestations to the contrary. we'd gladly take a bet on Apple bringing a fingerprint scanner back for a future iPhone, alongside Face ID.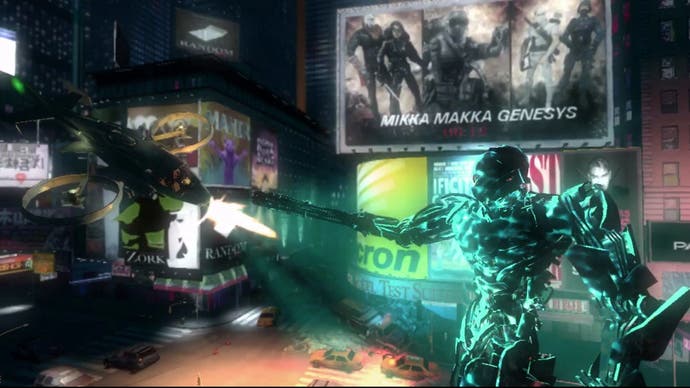 | | iPhone X | iPhone 8 | iPhone 7 | iPhone 6 | iPhone 5S | Galaxy Note 8 | Galaxy S8 | Galaxy S7 |
| --- | --- | --- | --- | --- | --- | --- | --- | --- |
| Geekbench Single-Core | 4199 | 4190 | 3300 | 1605 | 1294 | 1867 | 1993 | 1801 |
| Geekbench Multi-Core | 10064 | 10062 | 5330 | 2901 | 2463 | 6663 | 6665 | 5278 |
| 3DMark IceStorm Unlimited | 63787 | 62360 | 37352 | 17304 | 14797 | 38960 | 31661 | 27370 |
| GFXBench T-Rex | 184.4 | 179.6 | 120.0 | 42.8 | 28.9 | 116.0 | 120.0 | 87.0 |
| GFXBench Manhattan | 91.6 | 89.5 | 62.3 | - | - | 61.0 | 64.0 | 29.0 |
The introduction of Face ID has resulted in some pretty drastic UI changes which, for the seasoned iPhone user, take some getting used to - fighting years of muscle memory is harder than you might suspect. To get to your home screen you now have to swipe up when you're in an app. Swiping up and then holding your finger on the screen brings up the recent apps carousel. Swiping down from the opens up the toggles sub-menu, where you can turn off WiFi, play a song or activate the torch, as well as other essentials. Face ID can be used to make purchases on the App Store, but the process is somewhat different; you have to double-tap the power button to confirm you want to buy at which point the 3D imaging camera scans your face to acknowledge that it's you. Want to power-down your handset? Holding down the power button won't work this time around, as that now triggers Siri. Instead, you have to hold down the power button and then press either volume button, then swipe on the screen to switch off - a procedure which isn't exactly intuitive.
Outside of the striking screen and groundbreaking (if slightly flawed) facial recognition, not much is different here when compared to the iPhone 8 and iPhone 8 Plus - 2017's other two Apple handsets, which have been almost entirely overshadowed by the iPhone X. They all use the same Apple A11 Bionic chipset, which features a 2.39GHz hexa-core 64-bit set-up, aided by 3GB of RAM. According to Apple this processor is 70 percent faster than the previous generation of iPhone. Translating that into real-world performance is tricky beyond benchmarks, as the iPhone 7 can hardly be described as sluggish, even with the new iOS 11 installed. Still, such benchmarks show that once again, Apple's chips deliver performance levels which vastly outstrip those on even the most powerful Android rivals.
Apple's new firmware brings with it advanced augmented reality features which have translated into some interesting gaming experiences. Sure, this is effectively the same trick that Nintendo and Sony pulled with their dedicated handhelds some years ago, but it's slicker and more immersive here; software is able to use the camera to overlay 3D objects not just onto tables and other flat surfaces, but in entire rooms.
One of the stand-out experiences available at present is Shadows Remain, which projects a room onto any flat surface which you can then walk around and investigate, peering into its corners in the same way you would a doll's house. Everything moves so smoothly and solidly that it creates a truly impressive sense of immersion, and it's possible to lean right in and closely inspect objects and pictures, which in turn drives the horror narrative forward. AR aside, the gaming performance of the iPhone X is top-tier for a smartphone, with 3D titles boasting silky-smooth frame rates even under heavy load.
The dual-camera setup seen on the Plus model iPhones is included here, and while many other handset makers have jumped on the same bandwagon in recent years, Apple's approach remains one of the best. The main camera is a 12-megapixel snapper with a six-element lens and f/1.8 aperture capable of recording 4K video at 60fps and slow-motion footage at 1080p/240fps. Next to this is a telephoto lens with 2x optical zoom which can be combined with the main camera for some really impressive "portrait" shots, where the background behind the subject is blurred out for a striking shot. Both cameras boast optical image stabilisation too. The quality of photos and video is fantastic, with excellent colour replication, contrast and detail. 4K video recording is so accomplished that some have even cited it as being good enough to rival to dedicated DSLR cameras costing thousands of pounds; Apple always takes optics seriously but this year's package is especially good, even if Google's Pixel 2 boasts this year's best-rated smartphone camera, according to DxO Mark, at least.
Elsewhere, Apple has finally caught up with the modern smartphone world by not only offering wireless charging (using the Qi standard) but also fast charging. The catch? Neither of these elements will be available if you simply buy the phone on its own; wireless charging pads are extra and Apple doesn't even include a fast charger in the box - you need to buy one, which sets you back a further £50. That Apple is asking more money for a feature that practically every other mobile phone manufacturer offers as standard perhaps shouldn't be surprising given the company's track record, but when the phone in question already costs £999/$999 or more, it's bordering on shameless. On a more positive note, battery life is decent - thanks no doubt to less hungry nature of the AMOLED screen and the more energy efficient A11 chip - and the phone's powerful stereo speakers are even better than the ones on the already-impressive iPhone 7. What we have here are beautifully bassy notes and minimal distortion, even at high volume levels. Call quality is superb, too.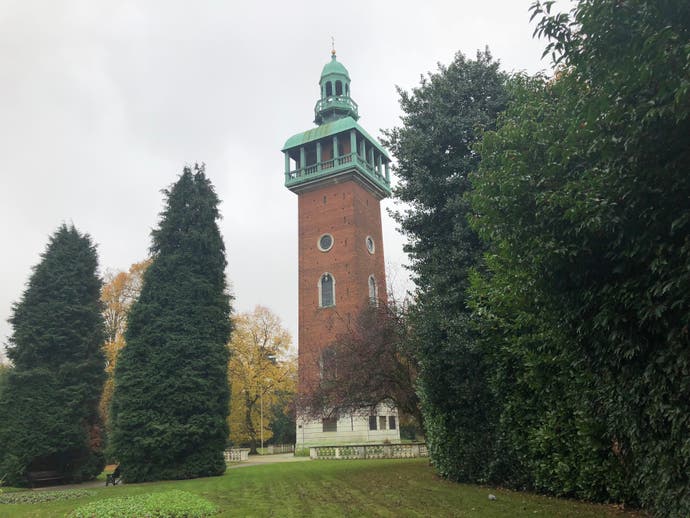 Apple iPhone X: the Digital Foundry verdict
After three iterations of the iPhone basically using the same design (and that's not including this year's similarly-styled iPhone 8), the iPhone X really needed to offer something special to stand out, and it certainly does that. It would be no exaggeration to call it the most drastic design change for the line ever, with that large and bold display forcing Apple to introduce other sweeping changes, such as Face ID and new gestures for navigation. If you're a seasoned fan of the iPhone, you'll no doubt be excited by all this newness, but if you're an Android user, you may well find yourself pondering what the fuss is all about; Android phones have had things like bezel-free screens (Xiaomi Mi Mix, 2016), fast charging (Qualcomm-based phones, 2013) and wireless charging (Nexus 4, 2012) for quite a while now.
The only technological innovation the iPhone X sports which is truly new in the smartphone arena is the 3D-mapping Face ID feature, but after spending more than a week with the phone we're not totally convinced that it represents a viable replacement for Touch ID, which was practically perfect. Such foibles aside, the iPhone X is more powerful than last year's model and offers blisteringly quick performance - effortlessly eclipsing any Android handset you could mention - as well as some refreshingly intriguing augmented reality capabilities.
The design of the iPhone X is great, the screen is pin-sharp and vibrant and the camera is excellent. Many of these plus points could be attributed to any iPhone launch over the past decade, but Apple has never asked for a cool grand for a phone before; that's an eye-watering price in anybody's book, and while very few people buy their phones outright, some of the two-year contract deals being advertised at present aren't exactly on the cheap side. This is an attractive, powerful and slick phone, but when many Android-based challengers are offering many of the the same features for significantly less (the Xiaomi Mi Mix 2 can be imported for around £440, for example), it can only be wholeheartedly recommended to die-hard Apple fans, at least until the cost of ownership is reduced. And with that in mind, it's also worth pointing out that the cheaper iPhone 8 and 8 Plus are still great phones - and the A11 Bionic is just as potent there as it is in the X.
iPhone X review unit kindly provided by Mobile Fun.