Red Dead Redemption runs best on Xbox One
UPDATE: Brand new PS3/Xbox 360/Xbox One comparisons for both the original game and the Undead Nightmare expansion.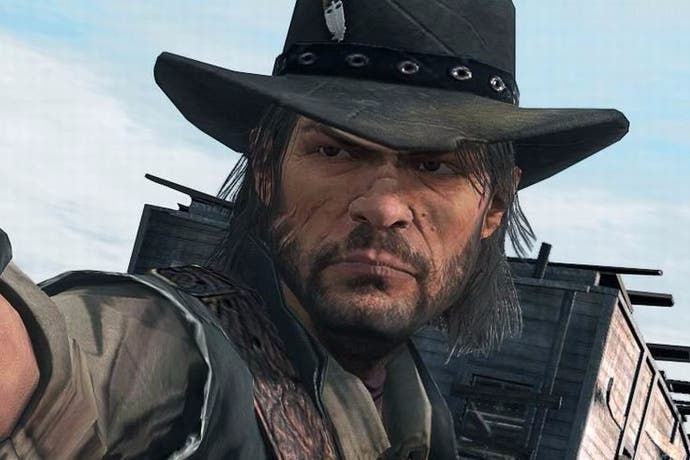 UPDATE 12/7/16 08:50: Red Dead Redemption runs best on Xbox One - it's a lofty claim based on the results of our original analysis, showing that the original Xbox 360 release is smoother, cleaner and more detailed than its PlayStation 3 counterpart. But we thought we'd go back to the PS3 version and check our original findings with brand new captures - plus there's the small matter of checking out the Undead Nightmare expansion, a release we never actually covered back in the day.
The process of revisiting the game was fascinating, returning us to a very different era in cross-platform development. These days, multi-platform releases are very similar despite console spec differentials: the 1080p vs 900p resolution gap has a relatively small impact on overall image quality and games are built from the ground-up to ensure a close experience overall in terms of visual features and performance - though of course, there are always exceptions.
Red Dead Redemption's PS3 outing reminds us of a very different situation earlier on in the last-gen era: the blurred 1152x640 resolution is no match for native 720p, the world loses some of its richness owing to its pared back foliage (a while back we were told that the game world was developed before a PS3 version was even in development) while performance is clearly an issue. The jarring drops down to 20fps seen on Xbox 360 - and mostly addressed on Xbox One - aren't quite so pronounced, but there are clearly far more instances where the target 30fps can't be maintained. And this is only heightened in the Undead Nightmare expansion, where the added alpha fog effects and hordes of zombies add to the performance problems.
Backward compatibility support for Microsoft's latest machine hasn't always resulted in great results, but whether you're playing Red Dead Redemption or its zombie-infested expansion, Xbox One really is the best way to experience this classic - though the lack of a remaster or PC version still rankles. Note to Microsoft: 1080p support for the Project Scorpio back-compat engine, please?
UPDATE 9/7/16 09:41: An Xbox One test of the Undead Nightmare expansion shows an even bigger gain over Xbox 360's performance than those we see in the main game. Each town is filled with zombies and a pervasive fog effect in this case, both of which combine to a more performance-sapping effect on the original Xbox 360 hardware. Fortunately, its 20fps dips and bouts of screen-tear are again removed via backwards compatibility on Xbox One.
It's not a perfect 30fps lock, and approaching the zombie-infested Blackwater town produces a lurch to 28fps on Microsoft's newer machine. By and large though, the expansion continues the trend of the core adventure; a closer adherence to 30fps when played on Xbox One, a smoother experience overall - sometimes dramatically so - and with v-sync fully engaged at all times to remove screen-tear.
Expectedly, there's nothing in the way of visual enhancements over 360, but it still rounds off one of the best backwards compatible releases on Xbox One. The only minor nuisance here is, if you have the physical 'Game of the Year' edition, inserting the second disc for this expansion tees up a separate 7.5GB download to the core content. For a total of 15GB it's well worth revisiting the full Red Dead Redemption package however.
Original story: Red Dead Redemption is back thanks to a much-awaited Xbox One backwards compatibility update - now letting us play the game at smoother frame-rates than was ever possible on Xbox 360 or PlayStation 3. If you still have your original Xbox 360 disc (or have it bought from the Xbox Store), you can revisit Rockstar Games' open-world western with much smoother performance, though its visuals are the same as the 360 version's. Given that there's (sadly) never been a PC release, this makes Xbox One the best way to play the game to date.
To start, disc-based users must download a 7.5GB update on Xbox One (essentially the whole game again) to get it working. Likewise, to enjoy the Undead Nightmare expansion and multiplayer modes of the physical Game of the Year edition, you'll also need to download a separate 7.5GB update.
There's also a bit of history here to cover before we talk frame-rates. This update was actually available on Xbox One months ago, for just a day in February - meaning a lucky few got to try it ahead of time. But as fast as it arrived, Red Dead Redemption vanished again from Xbox One's backwards compatibility list, with Microsoft's Major Nelson describing its brief release as "an error". One suspicion is that licensing issues may have caused the holdup, but it's now clear this five month delay was used to optimise the game since that initial leak.
As ever, Red Dead Redemption runs with a 30fps cap on both Xbox 360 and Xbox One, and never goes above that line. But just like the Grand Theft Auto games, the Xbox 360 original struggles to maintain 30fps around busy towns with lots of NPCs, and character close-ups in cut-scenes. At its worst, the game hard-locks to 20fps at these points; a flat line that adds a perceptible judder to any camera movement. Screen tearing was also an issue on Xbox 360 too, though well hidden at the top of the screen, but the real distraction was its frame-rate drops.
Back-compat support on Xbox One changes all of this, with improved frame-rates and the outright removal of screen-tear. Inevitably there's a dynamic time of day in place that makes precise 1:1 visual comparisons difficult, but we're getting the same native 1280x720 resolution here - in our shots upscaled to 1920x1080. Image quality is nearly identical, barring a slight halo effect to high-contrast details on Xbox One - an issue we've seen in many Xbox 360 titles running on Microsoft's newer machine.
Elsewhere, there are no concerns with Xbox One's accuracy in replicating the last-gen look; we get same textures, lighting effects, texture filtering, and draw distances as before. All of this means the core advantage to playing via back-compat is the performance.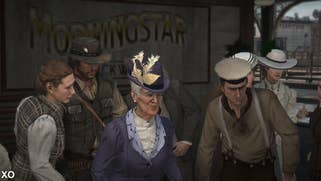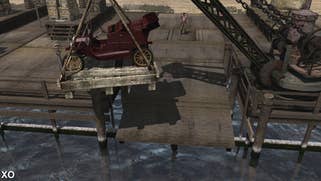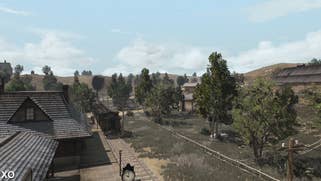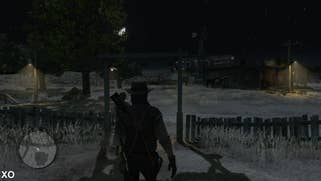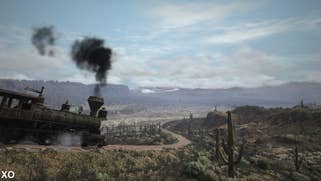 For every stress point we've found near Armadillo Town, it's clear all 20fps dips on last-gen are replaced with a straight 30fps line on Xbox One. It almost constantly runs at a smoother, higher frame-rate, and the removal of screen-tear is also a big plus. The one exception to this is a bandit shootout at Ridgewood farm, where Xbox One drops to 26fps at lowest - a weakness matched by Xbox 360 just a few seconds later. Putting this dip aside, the game otherwise runs at a higher refresh on the newer machine in all other tests.
It's great news, but had the February back-compat update not been removed, this may not have been such a positive story. As we've seen in other Xbox 360 titles running on Xbox One - such as Halo Reach and Mass Effect- these boosts in performance are hardly a given. Entirely the opposite is possible in fact, and based on this early analysis of Red Dead Redemption running on its pre-release February build (before the removal), performance there was looking rather shaky in places.
Case in point: we mention 26fps as one, rare low point for Xbox One's final build around Ridgewood farm. However, footage of the older February build shows this very same sequence running at rates as low as 19fps, while the 'Justice in Pike's Basin' mission (an area that now plays flawlessly at 30fps) also once ran at 23fps towards its climax. Everything is much improved on Xbox One now, and on hindsight, we're far better off for the long wait.
It's great news for Red Dead Redemption fans then, and based on these early tests, Xbox One hands in the best-optimised version of the game to date. It clears up Xbox 360's performance drops to a radical extent - which to this point has been the preferred version - and with no real compromise to its visuals either. The only negative here is the implication that Xbox One back-compat support rules out a true remaster effort from Rockstar, which we'd have love to have seen.