iPhone 7/ iPhone 7 Plus review
Back in black.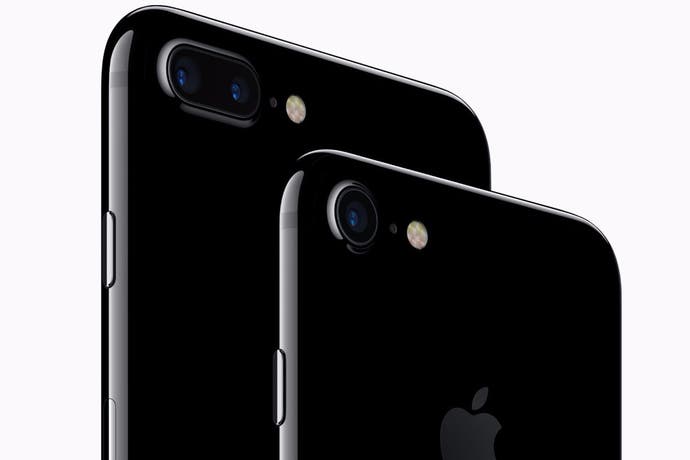 It apparently took "courage" to remove the 3.5mm audio jack from the iPhone 7 and iPhone 7 Plus, according to Apple's senior vice president of worldwide marketing Phil Schiller. The company's less kind critics have voiced the opinion that it has more to do with bolstering sales of the new £160 AirPods and the wireless headphones produced by Apple subsidiary Beats Electronics, but whatever side of the fence you happen to sit on, this is a decision that has dominated the headlines and has been in very real danger of completely overshadowing this year's iPhone refresh. Apple's reasoning for ditching a socket which has been commonplace on practically every smartphone for the past decade may be flimsy at best, but where the Cupertino company leads, rivals invariably follow and we could well see an industry-wide shift towards wireless audio in the next year or so.
It's almost a shame that this decision has generated such a sizeable reaction online as the products it impacts have a lot going for them. For the first time in iPhone history we finally have a device that can cope with getting wet, while the improved camera on both models and unique "taptic" home button are welcome improvements. However, Apple has chosen to cram all of these elements into a chassis which looks disarmingly similar to the design of the iPhone 6 and iPhone 6S - the first time in the history of the line that the same aesthetic look has been retained for a third consecutive year (the iPhone SE doesn't count as that came over a year after the iPhone 5S ceased being Apple's flagship).
Black is the new "hero" colour of the range this year, with matte and glossy finishes available. This new colour scheme hides one of the big changes to the design, which is the repositioning of the plastic antenna bands to the top and bottom edges of the rear of the device. These bands are now practically invisible, with Apple's design guru Jony Ive claiming that this has resulted in the most "refined" take on this particular design. It's hard to disagree; while it may not be revolutionary when set alongside its 2014 and 2015 predecessors, the iPhone 7 is certainly an appealing slab of technology.
There are many aspects to the phone's design that are instantly familiar to iPhone owners. The power button resides on the right-hand side, with the volume controls and silent switch found on the opposite edge. On the bottom there's the lightning port, but the 3.5mm headphone jack you'd expect to see to the left is gone, with the resultant void being filled by a speaker (the phone has two) and the phone's larger "Taptic Engine" force feedback unit. Around the back, the camera bump has become bigger compared to last year's model, but it looks a lot nicer - the metallic lens housing has been replaced by a more gradual raised section that appears to be more like part of the design than something that was hastily tacked on at the last moment.
Flipping the phone over reveals the final big change - there's no physical home button this time around. The circular pad remains, but a push with your thumb yields no movement; instead, the iPhone 7's Taptic Engine delivers a pulse that gives the impression of pushing a button. Apple has used the same tech on the Force Touch screen, and it's a pretty convincing system - even if it does take some getting used to initially. By eliminating this moving part, Apple will hopefully have solved one of the biggest problems the iPhone line has faced along the years - a broken home button.
While the 3.5mm headphone socket is, in Apple's eyes at least, now a relic of the past, there's thankfully still a way of using your old wired cans. Included in the box is a small connection cable that plugs into the lightning port and features - you've guessed it - a 3.5mm port on the other end. It's hardly an elegant solution and means you can't charge the phone while listening to music, but it should help you endure the transition to wireless audio - just make sure you don't misplace the adapter.
The other big news this year is that Apple has finally made its flagship phones water and dust proof. Both the iPhone 7 and 7 Plus boast IP67 certification, meaning they're able to withstand a 30 minute dip in the wet stuff to a depth of one meter. Again, there's a game of catch-up being played here - we've had waterproof Android phones for years - but it's a welcome upgrade over last year's offering and should ensure that an unscheduled fall in the sink or (even worse) the toilet no longer means a tragic end for your £600 smartphone.
Both the iPhone 7 and 7 Plus benefit from backlit LED screens which are brighter and more colourful than before, but they retain the resolution we've seen in the previous two years. The iPhone 7 has a 4.7-inch 1334x750 screen while its larger sibling has a 5.5-inch 1920x1080 offering. Compared to what companies like Sony, Samsung and LG are shipping with their flagship devices it's clear that Apple is losing the pixels-per-inch war, but while it's annoying that iPhone fans have not had a resolution bump in the past three years, it matters little in day-to-day use.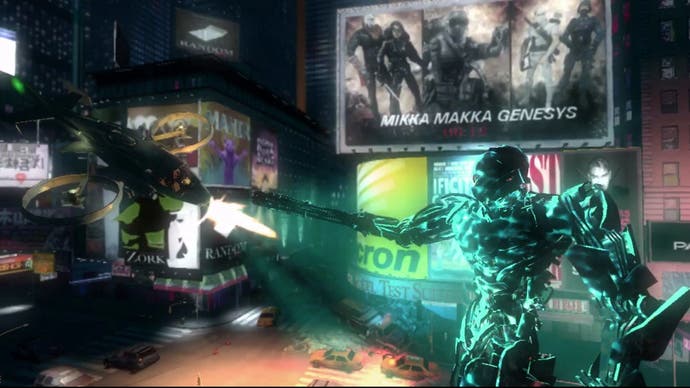 | | iPhone 7 | iPhone 7 Plus | iPhone SE | iPhone 6S | iPhone 6 | iPhone 5S | iPhone 5/5C | Galaxy S7 | Galaxy S6 |
| --- | --- | --- | --- | --- | --- | --- | --- | --- | --- |
| Geekbench Single-Core | 3000 | 3306 | 2496 | 2552 | 1605 | 1294 | 701 | 2171 | 1233 |
| Geekbench Multi-Core | 5330 | 5345 | 4343 | 4464 | 2901 | 2463 | 1267 | 6465 | 3964 |
| 3DMark Graphics | 63668 | 62595 | 44059 | 41968 | 22824 | 19488 | 5232 | 32404 | 22954 |
| 3DMark Physics | 15267 | 15231 | 12871 | 12998 | 9385 | 8042 | 8099 | 17730 | 17795 |
| 3DMark IceStorm Unlimited | 37352 | 37015 | 28638 | 28067 | 17304 | 14797 | 5669 | 27370 | 21565 |
| GFXBench T-Rex | 120.1 | 122.4 | 79.9 | 79.7 | 42.8 | 28.9 | 6.9 | 87.0 | 58.0 |
| GFXBench Manhattan | 62.3 | 63.2 | 39.3 | 40.3 | 18.1 | 13.5 | - | 29.0 | 25.9 |
It's already almost impossible to discern individual pixels on this screen and we've long argued that 1080p is the absolute maximum you really need on a smartphone. Anything above that is simply adding strain on the processor (not to mention impacting battery life) for little visible reward - the only genuine use we can foresee for a resolution increase is for phones which are used to power virtual reality headsets, such as the Galaxy S7 and the newly-launched Google Pixel, where the user's eyes are close-up to the display. As the iPhone 7 has no VR application at present, it can't really be included in that argument.
While the iPhone is eclipsed by its Android rivals when it comes to screen size, it continues to lead the pack in terms of raw processing power. The fact that the A10 Fusion chip is the first quad-core proposition from Apple might lead you to assume it is comfortably outclassed by competing handsets, but the benchmark results suggest otherwise. As ever, the merits of creating your own chipset speak for themselves; this is an industry-leading handset in terms of grunt. Another remarkable aspect worth noting is that the iPhone 7 has only 2GB of RAM (the 7 Plus has 3GB) yet it is capable of delivering performance levels which shame some of its RAM-obsessed Android challengers.
It almost goes without saying that with such formidable specs the iPhone 7 is a solid platform for gaming. There are few titles which really exploit the additional power found within the handset at present but existing releases - such as the lush Zelda Wind Waker homage Oceanhorn and the ever-enjoyable Real Racing 3 - run as smooth as silk with none of the judders and frame-rate headaches seen in their Android equivalents. Mobile gaming doesn't really get any more polished than it does on an iPhone, and the iOS App Store continues to be the go-to platform for developers thanks to the relative lack of piracy when compared to Google's own digital store. Perhaps this is why Nintendo has chosen to bring Super Mario Run to iOS first, a move which will surely make Apple's devices even more attractive to dedicated gamers.
In terms of software, Apple has launched iOS 10 alongside its 2016 flagship phones. This update brings with it some visual changes - such as bubble-like notifications and the Google Now-style "Today" screen, which sits on the left-hand side of your main Home screen and gives you calendar updates and news stories - but perhaps the most significant difference is how 3D Touch has been embraced more enthusiastically this time around. Introduced in the iPhone 6S and 6S Plus, 3D Touch is based around pressure, allowing you to press down on the screen to "peek" at images and access more commands.
In iOS 10 it's also used in a new "rich notifications" system, where pressing down an alert bubble allows you to expand it and - in some cases - respond without having to actually open the app in question. As was the case last year, you could argue that a simple long-press would work just as well but 3D Touch appears to be here to stay, at least as far as the iPhone is concerned. Another welcome introduction for iOS 10 is the ability to wake the phone's screen as soon as you pick it up, and lock screen widgets - recently expunged from Android - have been added so you can check vital information without unlocking your device.
However, there are times when it feels like Apple's attempts to enrich iOS have been fumbled. The notification system is the main culprit, and remains unwieldy for those who have a lot of apps firing off messages at once. In Android, notifications from the same app are often grouped together so you can see at a glance which one you need to open first, but in iOS each message has its own entry and you often have to swipe through an entire stream of alerts before finding one of any real interest. Worse still, important alerts get buried amid eBay messages, emails and other less urgent notifications, which means they often get overlooked altogether.
Granular access is given to this system so you can disable audio alerts for a particular app or prevent it from firing off a message on your lock screen, but it's still a poor second to the way notifications work in Android - an OS which has led the way in this area almost since day one. Another advantage Google has is better overall customisation and flexibility - bonuses which come hand-in-hand with weaker security and an app store which struggles to attract talent due to the fact that any Android user can side-load pirated apps and games without having to pay a penny.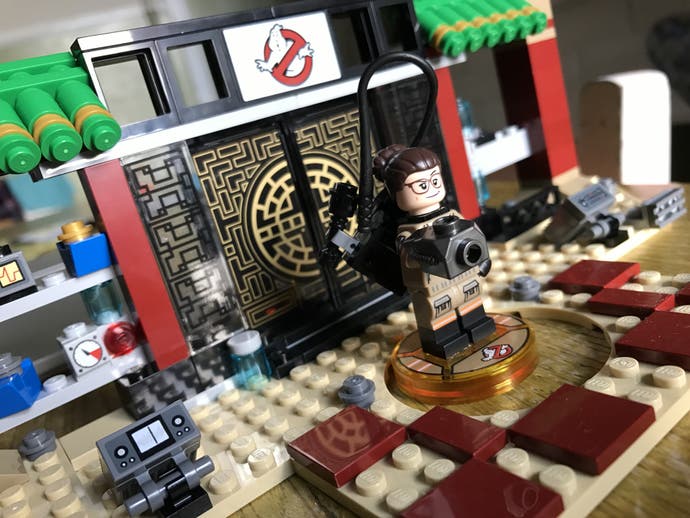 One area where Apple's phones have enjoyed a particular notable advantage over pretty much every other manufacturer on the market is photography. While the megapixel count of 12 remains unchanged when compared to the iPhone 6S, both of this year's phones has a six-optical lens, optical image stabilisation (reserved for the "Plus" models previously) and a wider f/1.8 aperture. This means shots are less prone to camera shake and low-light shooting is much improved. Apple claims that the camera on the iPhone 7 is 60 per cent faster than its direct predecessor, which is an impressive claim as the iPhone 6S could capture an image in double-quick time.
Suffice to say, the camera is insanely swift to focus and snap, and produces images which have excellent contrast and colour replication. Some of the shots look somewhat dull when compared to the vibrant images obtained on Samsung's latest handsets, but they're notably free from oversaturation and unrealistic colours. In terms of video, you can expect 4K capture at 30fps, or if you prefer a smoother frame-rate you can drop down to 1080p60. Slow-motion and time-lapse modes are also included, and the 7-megapixel selfie-camera on the front is now aided by a flash - in reality, the screen simply fires up to illuminate your face.
On the 7 Plus, Apple has opted for the dual camera approach seen on Android phones like the LG G5, Huawei P9 and HTC One M8. The phone comes with a 12-megapixel telephoto lens in addition to the standard 12-megapixel snapper seen on the standard iPhone 7 model. This telephoto lens effectively grants the end user x2 optical zoom, allowing you to zoom in on your subject without experiencing the image quality degradation that normally comes with digital zoom. It doesn't end there, though - the iPhone 7 Plus uses its dual-camera setup to create a "depth map", picking out close-up and distant objects. This information is then used to add an artificial bokeh effect to create the kind of depth-of-field you'd normally only get from a DSLR with wide aperture. It's an interesting use of the two cameras and allows for some really effective shots - expect to witness bokeh-overload on your Instagram feed as more people pick up the phone.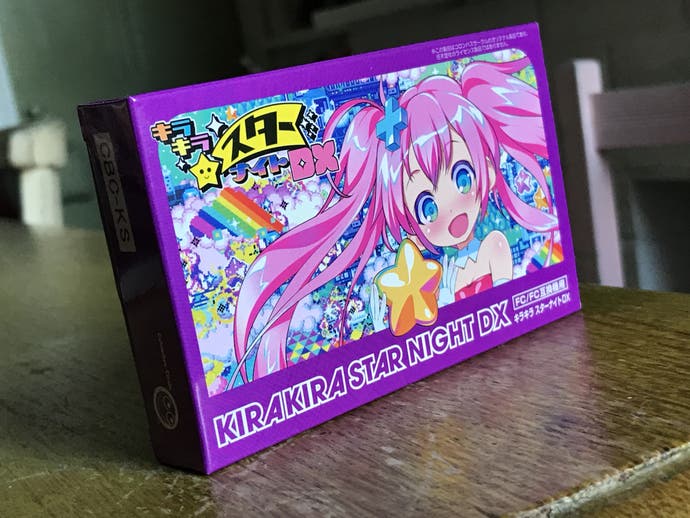 The iPhone 7 has a larger battery than the iPhone 6S, and when teamed with the A10 Fusion's two "low power" cores, this should mean improved stamina. However, that isn't the case; the iPhone 7 doesn't seem to offer much of an advantage when compared to last year's model. The iPhone 7 Plus is a different story as the larger frame allows for a bigger capacity battery, but on the whole this feels like another area where Apple has lost ground to competitors. Phones like the Galaxy S7 and Xiaomi Mi5 are similar in size to the standard iPhone 7, yet they have larger power cells and consequently last much longer when away from a power socket.
While we rarely got to the end of the day with a dead phone, there were a few times when overzealous usage caused the juice to drop to alarming low levels before bedtime - Pokémon Go usually being the main culprit. The iPhone 7's middling stamina is exacerbated by the fact that it lacks quick-charging and takes around 90 minutes to reach 100 per cent. Again, this is another area where Google has the upper hand; most leading Android handsets have some kind of fast charging capability which can fully boost the battery in less than an hour, while others also offer convenient wireless charging. Expect to see these features come to Apple's devices soon, when they will no doubt be acclaimed as totally ground-breaking.
iPhone 7 and iPhone 7 Plus: the Digital Foundry verdict
While the design might not have altered a great deal, it's clear that some big strides are made with this year's iPhones. Waterproofing is a huge plus point, and the traditional increase in processing power once again puts Apple at the front of the pack. Improvements with the camera and screen give further incentive for existing iPhone users to upgrade, and while the removal of the 3.5mm headphone socket is a pain, the expanded taptic engine does much to make up for it, allowing system-wide vibration feedback which can be felt in everything from scrolling menus to games.
Ditching the socket has also allowed Apple to include two powerful stereos speakers that sound leagues ahead of any other device on the market. The dual-camera setup on the 7 Plus is also worthy of note, with the secondary telephoto lens allowing for some neat tricks when it comes to composing the perfect image. It's also worth noting that this is the first year that Apple has made 32GB the base storage option - something that has been a long time coming. In terms of the basics, call audio quality is excellent, as is network and wireless connectivity.
However, there's no denying that in some key areas, Apple's phones continue to lag behind the competition. Battery life is only a slight improvement over last year's offerings but remains disappointing when compared to rival handsets, and the lack of any kind of fast charging capability is almost unforgivable in 2016, especially on a phone which costs this much. While Samsung and Sony's flagships are in a similar price bracket, the Android sector is awash with much cheaper devices from companies like Xiaomi, Lenovo and Ulefone, many of which offer mod cons that are frustratingly absent on the iPhone 7 and 7 Plus.
The trade-off is getting one of the most powerful phones on the market with a well-stocked app store, tightly integrated software features and impeccable build quality. It's a sacrifice millions of users have been making for years, and the iPhone 7 is enough of an incremental update to maintain that pattern - and perhaps pick up a few new customers in the wake of Samsung's regrettable Galaxy Note 7 meltdown.
iPhone 7 and iPhone 7 Plus review units kindly provided by Mobile Fun.