Battlefield 1 and FIFA 17: Frostbite shines on PS4 Pro
EA's cutting-edge engine delivers impressive upgrades on both titles.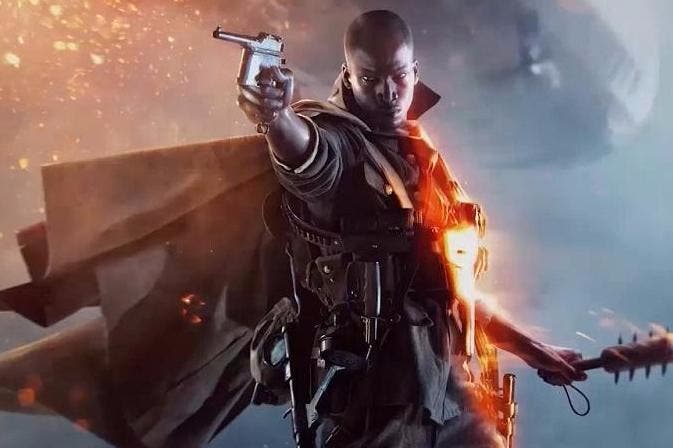 DICE's Frostbite engine now powers a great majority of Electronic Arts' internally developed game - a state-of-the-art piece of technology that has strongly delivered cutting-edge experiences on key franchises including Battlefield, FIFA, Need for Speed and the upcoming Mass Effect. With some of the sharpest rendering engineers in the business working on the technology, we expected big improvements bearing in mind Pro's big GPU boost. By and large, we haven't been left down.
We'll begin with the 'easy one'. FIFA 17's PlayStation 4 Pro upgrade is impressive - not especially so in terms of visual features, but certainly for its prodigious increase to base resolution. The 1080p framebuffer from the standard PlayStation 4 version gets an uncompromised lift to native 4K - no upscaling, no checkerboarding, no temporal super-sampling. The end result is that an already clean and crisp title receives an even great boost to visual clarity.
However, FIFA's ineffectual anti-aliasing solution remains in effect at 4K. Edge and specular shimmer at 1080p is reduced owing to the higher pixel density, but it's still visible owing to the high contrast aesthetic. We did most of our testing on a 40-inch Samsung KU6400, which possesses a remarkably high pixel density, but the aliasing is still plain to see - it'll even show up in the video below. 1080p users at least get this image down-sampled, so it's less of an issue, but Frostbite's excellent temporal anti-aliasing would have helped here.
Resolution aside, actual differences are few and far between. The 1080p depth of field implementation wouldn't scale up nicely to 4K, so this has been adjusted and it's interesting to note that level of detail on the grass effect in replays also appears to have been pushed further into the distance. The higher resolution also resolves more detail on the pitch itself, which survives in the downscaling to 1080p, giving a richer look. The bottom line is clear though - FIFA is built to console spec, but it's great to see that the headroom is there to run the title at native 4K. We ran an entire match through our frame-rate tools and noted that top-down gameplay remains consistent at 60fps, with the existing 30fps camera views remaining at half-refresh.
It's Battlefield 1 that really catches the attention though. We went in expecting great things owing to the fact that DICE not only created the game, but also have probably the best integration with the Frostbite rendering team. Which direction would the team move in? PS4 Pro's GPU has much in common with the Radeon RX 480 - which runs this game like a dream. Would we see enhanced performance? An attempt at 4K rendering? With Mark Cerny telling us that Mass Effect Andromeda features 1800p checkerboard upscaling and a 1080p quality mode, would we see something similar on Battlefield 1?
The end result is fascinating. Those hoping for a 1080p/ultra presentation may have to temper expectations - DICE has implemented a one-size-fits-all Pro mode that offers up tangible upgrades that work nicely on ultra HD displays, but this precludes the implementation of some of the PC's top-end improvements, such as top-tier shadows and reflections and most obviously, terrain detail.
Resolution is clearly increased though. The 900p-1000p dynamic resolution scaler appears to benefit the most from the Pro's increased GPU power, with campaign levels we've analysed reaching as high as 1656p. Obviously we can't pixel count every frame in every scenario, but we can say that the increased resolution is evident on a 4K screen, though it's obviously not consistent, adjusting according to GPU load. BF1's temporal anti-aliasing solution remains in effect, adding some softness to the presentation, this effect is added to by the utilisation of checkerboard upscaling. It's interesting to note that checkerboard artefacts are visible, but only really on still shots we extracted from our captures - the anomalies only occur in motion and the 'sample and hold' technology used by modern displays (which reduces perceived resolution in motion) tends to hide this effect rather well.
Side-by-side with the base PS4 title running on a 4K screen, there is a big, big boost to image quality overall in Battlefield 1, but there's very much the sense that similar to the likes of Uncharted 4 and Titanfall 2, we're sitting at a resolution threshold at some kind of midpoint between 1080p and 4K. The irony is that the quality of the presentation when downsampled to 1080p is really impressive - a clear visual upgrade over the base PS4 title. PS4 Pro owners who haven't made the jump to a 4K screen are definitely in for a treat here.
It's important to point out that PS4 Pro's BF1 enhancements are not simply limited to resolution. Moving through some of the more demanding areas of the campaign, Pro frame-rates are significantly improved over the more variable base PlayStation 4 version, so it's clear that some GPU power has been dedicated to ensuring a smoother experience overall - not just in upping pixel-count.
How this extends to multiplayer remains to be seen. It's impossible to accurately replicate multiplayer scene conditions for accurate, like-for-like performance analysis, but we have secured a second copy of the game for further testing - our aim here is to have one player on each PlayStation in a single online game. Assuming we keep both players together, we should get a better idea of performance scaling on Pro. We're particularly interested in seeing how the typically CPU-constrained 64-player games are improved on the new hardware. More on that soon.
Other Battlefield 1 Pro enhancements see the inclusion of interesting improvements to the game's visual feature set. Assuming it's not the dynamic resolution scaler dulling clarity on base hardware, the Pro version seems to be resolving higher quality textures in addition to the resolution boost. On top of that, the effects pipeline sees tangible upgrades - for example, GPU-accelerated particles are much higher in number than PlayStation 4 equivalents, again occupying a mid-point between the existing consoles and the top-end PC experience. Terrain quality also receives a bump: this resolves to a curious hybrid of low and medium settings on base hardware - the Pro sees this locked to an equivalent to the PC's medium preset. However, many other features - such as shadows, depth of field and motion blur - remain unchanged on Pro.
It's a fascinating turn-out overall. There may well be very good reasons why DICE didn't pursue a 1080p/ultra equivalent for Pro (driving more graphical detail does have a certain degree of CPU overhead, after all) but the chosen strategy of balancing resolution increases with enhanced visual features and improved performance works well - and the end result is that all Pro owners get a really decent upgrade, regardless of the display type they might own.
If you're curious about the visual improvement that 4K brings to PlayStation gaming, please consider supporting the Digital Foundry Patreon. In addition to supporting the DF team, you'll get access to high bandwidth 4K video, better representing the quality of the system's ultra HD output.