How to exploit PlayStation TV to run all Vita titles
Email attachment 'hack' opens up a range of new titles for Sony's beleaguered micro-console.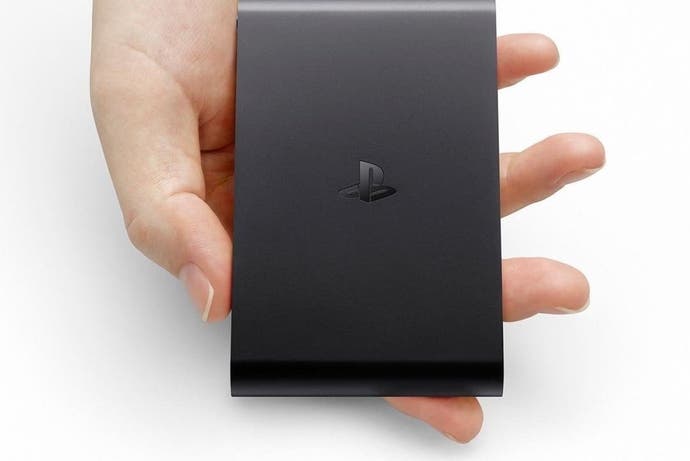 Life as a PlayStation TV owner can be pretty frustrating - especially when a vast array of mobile Vita titles that should work just fine on the under-utilised micro-console fail to load at all, blocked by their lack of inclusion on Sony's whitelist of approved titles. Now, a new exploit from a hacker known as Mr Gas changes everything. By sending yourself a couple of specially prepared attachments and opening them within the Vita's email client, PlayStation TV should - in theory - allow you to play any of your existing library of mobile Vita titles.
This is especially cool owing to the way that the system's bespoke memory sticks work - they can be freely exchanged between your Vita mobile and PlayStation TV, so you can play any game on the move, then move the stick to the micro-console and continue playing on the big screen. So for the first time, you can play non-approved games like WipEout 2048 and the Metal Gear Solid HD Collection on your handheld, then continue playing them at home on the big screen.
Of course, it is worth pointing out that for many games there is a perfectly good reason why they are not included on the PlayStation TV whitelist. Take Uncharted: Golden Abyss for example - there's an area of the game where the Vita's camera is required, and obviously PSTV lacks this functionality. But at the same time, there are a vast range of titles where touch is used sparingly and Sony has since added emulation functionality - the Dual Shock 4 controller's touchpad emulates the front-panel touch input, while analogue sticks can be depressed to bring up an on-screen pointer that does the job with the older Dual Shock 3.
We tested out the exploit and found that it worked perfectly, and we had a great time playing WipEout 2048. Various 'how tos' are available right now showing you how to exploit the system, but by far the best is this video tutorial from YouTube user DomThyBomb that we based our own walkthrough on. For the sake of expediency, we've sped up much of the process, so if anything's unclear, click through onto his vid for a real-time look at the procedure. So here's a textual step-by-step breakdown on how to get all Vita games we're aware of booting on PlayStation TV - but remember, running them doesn't necessarily mean they're playable.
First of all, create a Gmail account if you do not already have one. PlayStation TV supports a few major email systems, but Gmail is by far the most reliable.
Secondly, download the exploit files here and put them on your desktop. They will not cause your computer any harm.
Next, download the Thunderbird email client. Run it, and integrate the freshly minted Gmail account you just created.
In Thunderbird, go to the options panel here and select 'open a saved message', pointing it towards the writer.eml on the desktop. Open that and then under the Message tab select Edit a New Message, or press CTRL-E. From here you change the recipient email address to your new account and then send it.
Now create a new message and import the list_launch_vita.dat file, then once again, address it to yourself. Now change subject line to ur0:game/launch/list_launch_vita.dat. After this, right-click on the attachment and rename it to '#0' (with no quotes). Once again, send it to yourself and the prep work on computer is done.
On PlayStation TV, run the email client and enter your Gmail details, then select yes to sync contacts.
Open the first email you sent (it should be on the bottom) and click on the attached image. You'll get an error message. At this point, you should press home and quit the email client completely (signified by the page turning effect).
Now run the email client again and enter your details again. Once again, click on the attached image, then press home and quit the application completely (again, look out for the page turning effect).
The system should now be exploited and you should be able to run any Vita titles on PlayStation TV.
So, the question is - will Sony respond? It's fair to say that PlayStation TV - and some might say the Vita itself - have been neglected by the platform holder. As far as we know, the email attachment exploit has been known about for some time and while it can provide some read-write access to the system, we understand that the level of privileges it gives to the user aren't compatible with full homebrew - or indeed piracy. We don't think it's a primary threat for Sony to address, but historically the company isn't keen on users nosing about the internals of console hardware, so there may well be a 'stability update' released at some point that closes off this exploit.
But on the other hand, maybe Sony should consider that Vita owners may be more likely to buy a PlayStation TV if they can play more of their games on it. And the question is this: what has the company got to lose by opening up the full range of Vita titles officially, perhaps flashing up a user warning when a non-approved app is launched, indicating that compatibility may be an issue? Hopefully this issue will be addressed positively at some point but in the meantime, for PSTV owners who also own a Vita, this exploit opens up some delicious gaming opportunities.