Google Nexus 5X review
Mid-range maestro?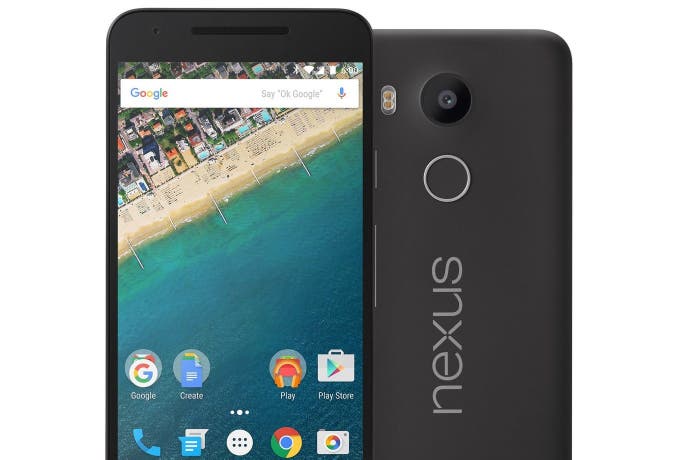 Software sells hardware. It might seem odd to begin a review of a smartphone with a saying popularised by Nintendo, but - present company taken into account - we're sure you won't mind. In Nintendo's case, the mantra is based around the unshakable belief that high-quality games will encourage people to rush out to stores and purchase consoles, while with Google's Nexus line of smart devices, it's the software that ships with the handset that proves so appealing, and is surely the main reason why Android purists continue to flock to the brand - despite the fact that it usually lags behind the best phones when it comes to pure specs.
The story has arguably never been more true this year. While the Huawei-made Nexus 6P offers more powerful internals and premium build quality, it's also larger and more expensive, and is likely to be ignored in favour of its smaller and wallet-friendly sibling, the Nexus 5X. Produced by LG and marketed as a successor to 2013's popular Nexus 5, this handset is perhaps the ultimate mixture of amazing software and middling hardware; a balancing act the handset pulls off thanks to its mid-range price-point and the fact that pure Android is, as any fan will tell you, worth making some sacrifices for.
The original Nexus 5 made headlines because it offered decent hardware at a price eminently more affordable than the flagships it was up against. If you're a current Nexus 5 owner - and there are plenty of those about - then after two years of ownership you'll no doubt be eyeing up the 5X as a possible replacement.
The all-plastic case design certainly draws parallels with LG's previous offering; the front is black while the back is available in three colours - black, light green and white (although LG and Google have predictably silly alternate names for all three shades). As is the case with other Nexus devices, the front of the phone is relatively featureless, save for a pair of speaker grilles (the upper one is the earpiece while the lower one houses a disappointingly feeble mono speaker) and a front-facing camera. The right-hand side is home to the volume and power buttons, while on the opposite edge you'll find the nano SIM tray. The bottom of the device is home to the 3.5mm headphone socket and USB Type-C port - the latter one of the biggest changes to the Nexus line.
On the back there's more new stuff to discover - namely the Nexus Imprint fingerprint scanner. Situated just below the Sony-made 12.3-megapixel camera and LED flash, this scanner is positioned so that your index finger rests on its naturally, allowing you to effortlessly unlock the phone the moment you retrieve it from your pocket. Putting the scanner on the rear of the device means you can't unlock it when it's sat face-up on a table, but the ambient display feature - which made its debut on the Nexus 6 - lessens the annoyance as it shows incoming notifications in a subtle white-on-black text, allowing you to see vital alerts without having to scoop up the handset. As for the scanner itself, it's one of the fastest we've used and also one of the easiest to configure. The set-up process takes just a few seconds, with the software taking snapshots of your fingertip from various angles. Google also claims that the scanner learns more about your fingerprint as time goes on, increasing its accuracy.
On the inside, things are a little less exciting. The Nexus 5X is powered by Qualcomm's Snapdragon 808 chipset, drafted into production following concerns with the Snapdragon 810's temperature problems. The chip was apparently produced in collaboration with LG, which insists that it's not a step-down, offering similar performance to the 810 while being a little more gentle on the battery. It's a six-core chip comprised of a two Cortex-A57s (clocked at 1.8GHz), four Cortex-A53s (clocked at 1.4GHz) and an Adreno 418 graphics processor. There's only 2GB of RAM to aid the 808 - the same amount that shipped inside the Nexus 5 two years ago. With so many leading Android phones packing at least 3GB these days (some even offering 4GB), this might seem a little mean-spirited on LG's part, and questions are being raised as to whether this is causing performance degradation issues.
While the Nexus 5X is certainly no slouch, it does succumb to occasional bouts of stutter and some awkward pauses. These are thankfully few and far between, but their presence - no matter how limited - is curious, and a bit of a shame. This may be a more modest chipset, but the benchmarks speak for themselves; this should still hand in a decent level of performance. This issue highlights one of the great ironies of the Android arena; phones like the Samsung Galaxy S6 have fearsome specifications but come so loaded with bloatware and needless UI augmentations that the core user experience is almost always lacking when compared to the purebred Nexus line. The Nexus 5X runs the latest 'pure' version of Android and moving around the UI is a silky-smooth affair - until, that is, you hit a bottleneck when the experience lags badly. A good example is when you open the camera application and instantly turn the phone from portrait to landscape mode - there's a noticeable pause as the phone tries to keep pace with your actions, while on the Galaxy S6, the same procedure is seamlessly smooth.
| | Google Nexus 5X | Galaxy S6 | Google Nexus 6 | Google Nexus 5 | Galaxy S5 | iPhone 6 |
| --- | --- | --- | --- | --- | --- | --- |
| Geekbench Single-Core | 1263 | 1233 | 1053 | 961 | 972 | 1605 |
| Geekbench Multi-Core | 3436 | 3964 | 3081 | 2558 | 2949 | 2901 |
| 3DMark Graphics | 22074 | 22954 | 24668 | 17420 | 17464 | 22824 |
| 3DMark Physics | 12641 | 17795 | 17259 | 12907 | 15541 | 9385 |
| 3DMark IceStorm Unlimited | 18934 | 21565 | 23205 | 16235 | 18524 | 17304 |
| GFXBench T-Rex | 38.0 | 58.0 | 37.0 | 24.0 | 27.4 | 42.8 |
We suspect that a software update will roll out to address this widely reported issue (in which case, questions need to be asked at Google about the QA process here), but in the here and now, these issues do make you question some of the compromises made to the hardware design. Is there a problem with the Snapdragon 808? Is 2GB really enough when so many devices ship with more memory? The latter point is certainly a concern moving forward: those hoping to get at least two years of ownership out of this handset might find it underpowered by the time 2017 rolls around, given the brisk pace of Google's Android updates. As a gaming device, the Nexus 5X puts on a valiant if shaky show. Performance certainly isn't as smooth as we've seen on other devices, but it will be good enough for most mobile players.
While the Nexus 5X might not be the absolute cutting-edge from a technical standpoint, the software it runs is very much at the vanguard of the Android sector. The Nexus line always gets the latest iterations of Google's mobile OS, and the 5X and 6P both come with Android 6.0 - also known as Marshmallow. To the untrained eye it's hard to spot aesthetic differences between this and Android Lollipop, the previous version. Google has clearly arrived at a visual style that it is comfortable with, as sweeping design changes often come hand-in-hand with new features in the past - not so with Marshmallow. Instead, the search giant has focused on tinkering behind the scenes to improve things. There's Doze, a new feature in Android that allows the OS to shut down non-essential processes when your phone is sitting in an idle state - when you're asleep, for example - while still allowing important notifications and alerts to come through. Doze's effectiveness is illustrated by the fact that at night, power consumption is reduced to almost nothing, but you should see some benefit when your handset is sat on your desk at work.
Google Now On Tap is another new feature, and makes the Google Now assistant even more useful. No matter where you happen to be in the phone's UI - reading a text message, browsing a website or skipping through your Twitter feed - you can call up Google Now with a long-press of the home icon. It duly scans the screen for keywords, offering up search suggestions from the web. We lost count of how many times we relied on this new feature during the review period. The new fingerprint scanner also has a dramatic impact on Android - it can be used in place of a password to make purchases on the Google Play store, and could potentially be used to authenticate contactless payments when Google eventually launches its Android Pay system in the UK.
Every time a new Nexus device is released, Google makes positive sounds about how the camera has been overhauled and is even better than before. This could be seen as simple progress, but Nexus fans will realise that it's a not-so-subtle admission that the line of handsets hasn't enjoyed the best reputation when it comes to their photographic prowess. The 12.3-megapixel sensor on the 5X is a step in the right direction, offering laser-assisted autofocus and 1.55 micron pixels, which allow more light into the sensor and theoretically allow you to shoot better in low-light situations. The good news is that the 5X takes excellent snaps - they come across a little dark at times, but the colour replication and contrast is excellent, and shots taken in darkened environments suffer from less noise and over-saturation of light sources.
The big problem continues to be Google's lackadaisical approach to its camera software; the vanilla Android photo app is light on features and takes too long to register your input before taking a photo. The camera on the Galaxy S6 - arguably the best on any mobile phone right now - fires up quickly and is capable of taking an image almost as soon as you tap the capture button, but in some cases we noticed that the 5X takes more than a second to register the tap, focus the lens and capture the image. In many cases, that's too long - switch HDR on and you can expect an even longer wait. The frustration of missing the perfect shot is exacerbated by the fact that the 5X lacks optical image stabilisation, meaning you have to hold the device really still to avoid blurry images. This also proves to be an issue when shooting video: the 5X produces 4K footage, but unless you're good at remaining perfectly still during shooting, you can expect a lot of judder.
Like so many aspects of the 5X, the battery isn't a top-line proposition. With a capacity of 2700mAh, it's smaller than the one found in the Nexus 6, but thanks to fact that the Snapdragon 808 is less juice-hungry, you'll easily get an entire day out of a single charge. The aforementioned Doze feature also helps, as does the USB Type-C power socket, which offers impressive speedy charging. Data transfer is also quicker using Type-C, but only when connected to another Type-C socket - if you use an adaptor to link to a standard USB port, you won't benefit from the increased speed.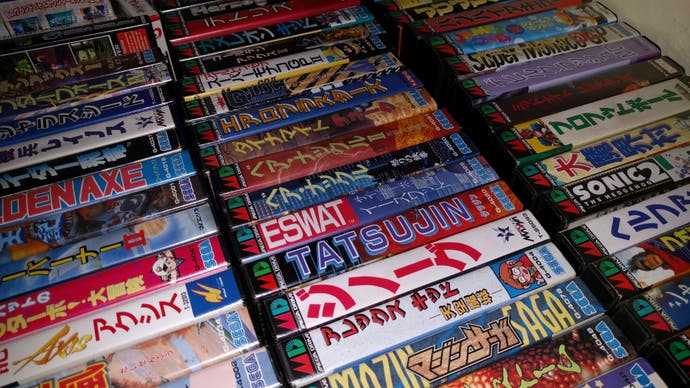 Google Nexus 5X: the Digital Foundry verdict
While previous Nexus devices have often disappointed in terms of raw technical specifications (Samsung's 2010 Nexus S being particularly notable, offering a single-core chipset running at 1GHz, just like its direct forerunner, the Nexus One), the Nexus 5X feels like an especially unfair slap in the face for those Android users who were hoping for a repeat of the original Nexus 5, and have been patiently waiting for a true successor. Don't get us wrong - it's no slouch in terms of speed and for the money it offers a decent degree of power - but while LG's previous Nexus was notable for going toe-to-toe with the big boys of the period, this year's offering is comfortably outpaced by pretty much every Android flagship device of 2015, and even struggles to match some of last year's challengers, such as the Galaxy S5.
Of course, this is all part of Google's grand plan this year, with the Huawei-made Nexus 6P catering for the premium end of the market. If you really care about processing power and design, it's the better choice - the caveat being that you'll have to get accustomed to a larger screen. That might not seem like much of an inconvenience, but many Android followers found last year's Nexus 6 hard to handle, and that's why there was so much anticipation for the more pocket-sized 5X. Of course, choice is a good thing, but we would rather have seen Google focus on a single phone for 2015, giving the 5X a more premium build with better internals.
For all of our grumbling, the 5X is still recommended, mainly because it's running the purest version of Android - a benefit which really cannot be overstated. This is Android as Google intended, free from the interference of hardware makers desperate to stamp their own mark on the OS with duplicated apps, largely pointless additions and bloatware apps which cannot be removed. Software sells hardware, and the presence of 'pure' Android will be enough to sell a lot of Nexus 5Xs - despite the fact that it's a long way from being the perfect smartphone in terms of tech.
Review unit kindly provided by www.mobilefun.co.uk.