Face-Off: Final Fantasy X/X-2 HD Remaster
PlayStation 3 takes on Vita - with both compared to the original PS2 releases.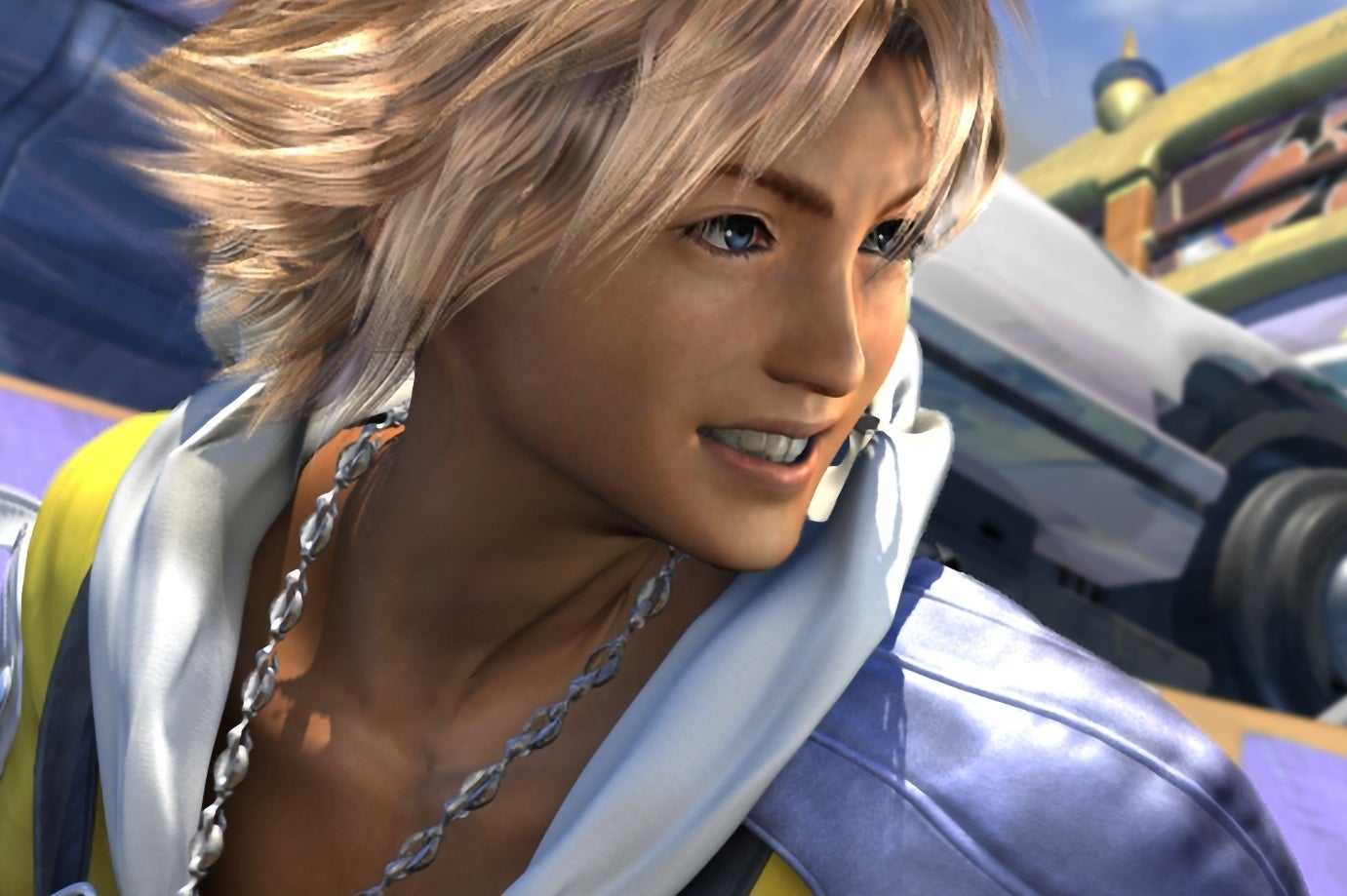 Following on from a crisply executed Kingdom Hearts HD re-release, Square Enix now unbinds Final Fantasy X's world of Spira from the PS2's decade-old shackles, letting it find its legs on more modern Sony platforms. This remastering project ranks as the company's most ambitious to date, delivering a 16:9 HD presentation with higher quality textures, improved lighting and re-sculpted character models on both PS3 and Vita. But after all this time, has anything been lost in the transition or do both remasters unequivocally offer the best way to play these games?
Barring the tease of its infamous Final Fantasy 7 tech demo, this duo of releases marks the first time a 3D entry in the series gets the full remaster treatment. To throw adequate muscle behind the project, Square Enix enlists Shanghai-based studio Virtuos Games to tackle the bulk of the optimisation work, with the PS3 version targeting a resolution of 1280x720. [Update: There's also a native 1080p mode too, which operates without the benefits of any AA at all, engaged by setting the XMB to 1080p - there's a comparison gallery at the foot of the page. Additional: There's some discussion that the 720p mode super-samples down from 1080p, but it is definitely 720p with FXAA here - there are edges not filtered showing clear, native 720p rendering.]
Meanwhile the original team in Tokyo delves into its archives to salvage any texture and FMV assets it can from the original production, while a majority of the soundtrack - originally orchestrated via the PS2's on-board sound chip - gets a remix for the update. As a result, both Vita and PS3 are very close indeed and stand apart vividly from the PS2 side of the equation. One concession for the handheld release that bears mention is the need to run at a sub-qHD 720x408 resolution, causing minor upscale artefacts on hair and plants - but regardless the game is beautifully presented on Vita. Post-processing AA once again helps here, and in terms of overall pixel rate it still impressively stands above the PS2's original 512x416 output.
With the PS2 versions captured via HDMI with a fully backwards-compatible PS3, we're able to achieve the most accurate comparable footage from the 2001 and 2003 releases, without resorting to PC emulation. Matching the footage side-by-side down to the pixel, the upgrades on PS3 and Vita are very satisfying to witness - as you can see from the head-to-head video below. Also, please feel free to check out our 85-strong Final Fantasy X and X-2 HD Remaster three-way comparison gallery.
"The Vita version compares very favourably to PS3 visually, with just minor cutbacks to the remastered textures."
First off, let's look at the major steps forward on PS3 and Vita. From the bright Besaid Island beach area onwards, it's clear water effects have received attention - delivering a different level of opacity that sees ripples react to sunlight more realistically. To match the spruced-up textures, the environmental geometry also receives minor tweaks, while cloud skyboxes are redrawn from scratch. As a result, the resolution bump reveals few rough edges or low-resolution assets; practically every wall and object gets a brand new map, with texture filtering included to reduce the garish pixel-crawl seen on the PS2 release.
Back to the small screen, and the Vita version compares very favourably to PS3 in the visual sense. All geometry is identically presented, while textures and plants are based on the same fundamental designs as PS3's remaster effort. These are dialled back in resolution to suit the handheld's limits alas - as is the quality of water effects - but the difference is only apparent once blown up to a likewise scale and not much of an issue on the portable's screen. When playing Final Fantasy X at the Vita screen's fixed pixel density, the game deserves to be held in the same esteem as the home console release, and crucially, outranks the PS2 version in image quality and asset-work.
Another major component of Final Fantasy X's design is its detailed pre-rendered backdrops - used sparingly for Besaid's inns and the pier-side hovels in Kilika village. The move to a 16:9 widescreen presentation is a huge point in the game's favour when it comes to real-time 3D rendering, but poses a problem for these particular spots. Designed to a fixed aspect ratio of 4:3, the issue with planting these on-screen with no tweaks is there will be thick borders to either side. Converting these to widescreen dimensions isn't easy, and in this case Square Enix opts to crop the tops and bottoms of those areas to allow the image to fill out horizontally. In this sense, it's regrettable that the only way to see the full image is to go back to the PS2 release.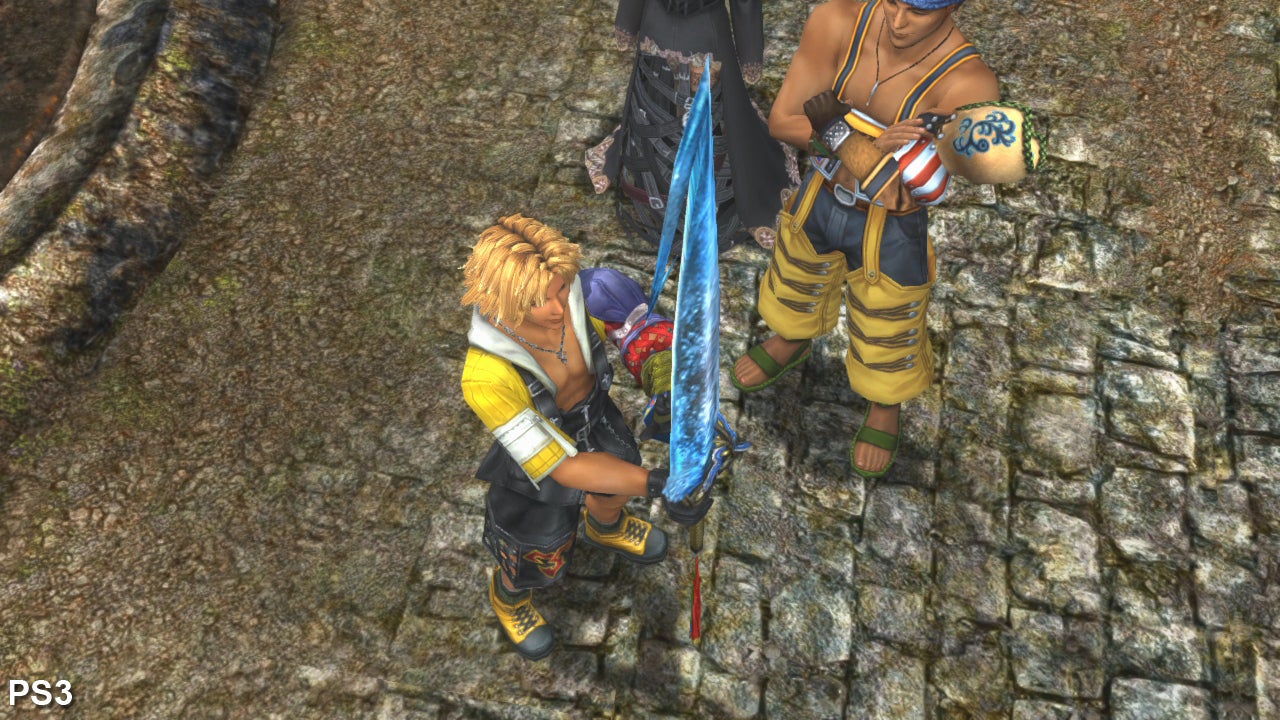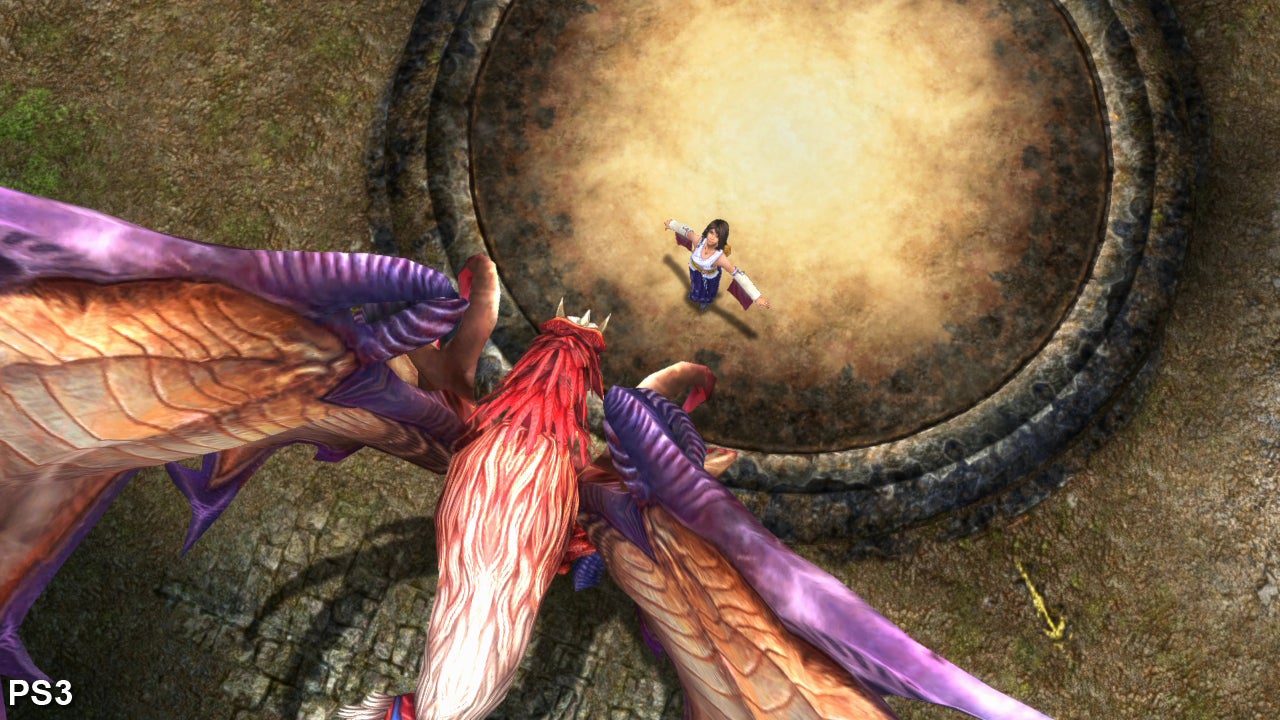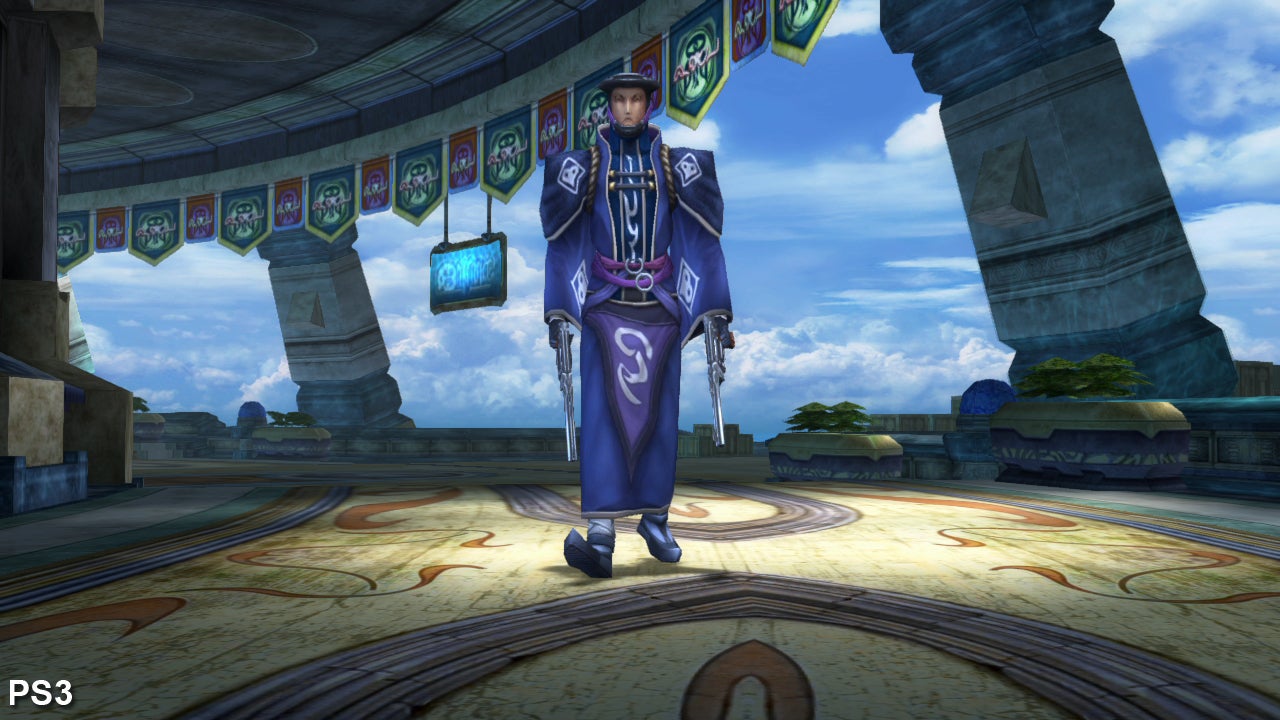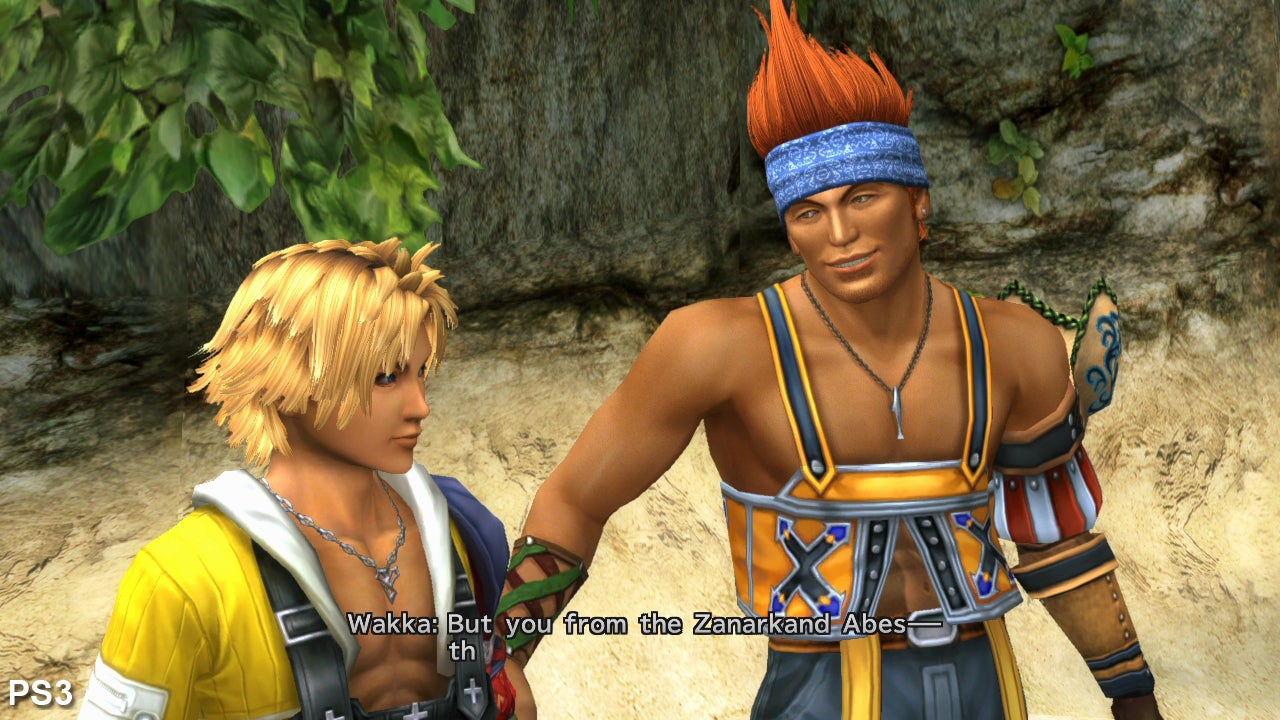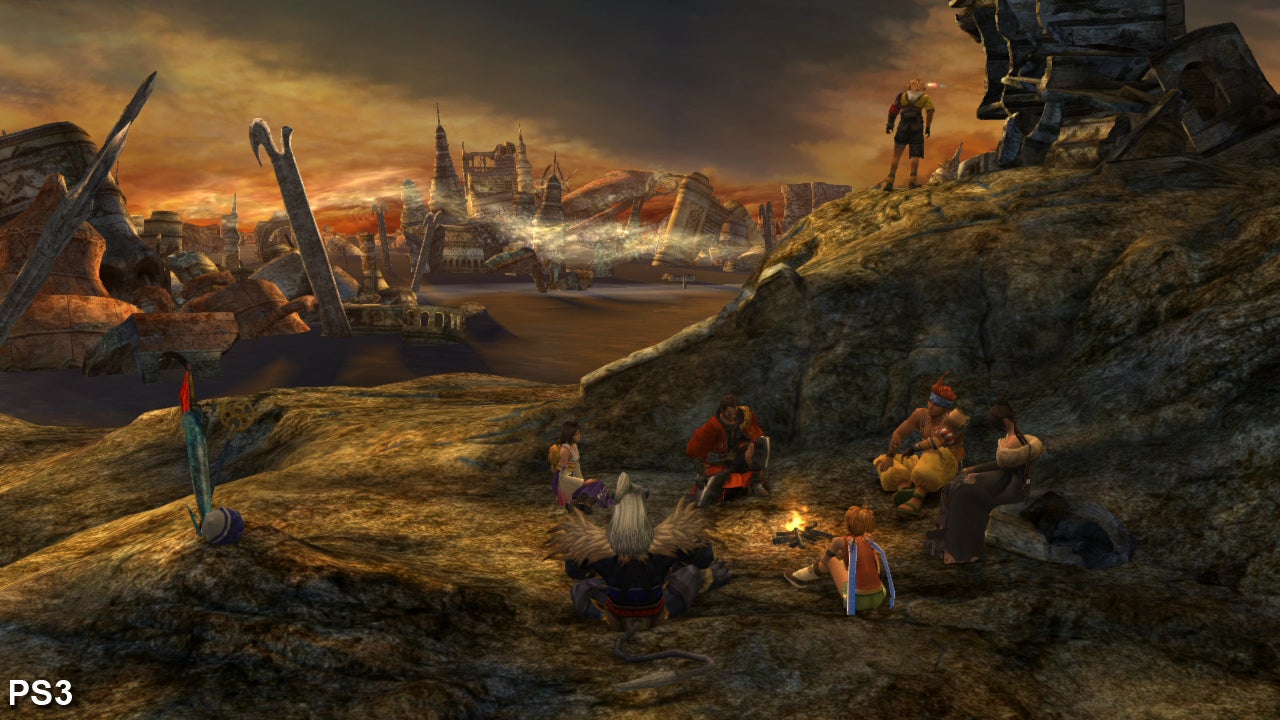 On the plus side, static backgrounds now receive take a boost in clarity by being rendered a much higher resolution on PS3. Adapting these assets for the Vita's smaller screen resolution has also been taken into account, meaning that - while sliced and diced to fit - these smaller interior areas look crisper than ever. The same goes for FMV sequences, which are now cropped top-and-bottom logically, according to the composition of each shot, but benefit hugely from finally being seen through a higher resolution window.
Another point worth noting for FMVs: on PS3 these are running with a limited range colour scale (ranging from 16-235 on the RGB scale). This occurs even with the console set to full RGB mode in the XMB (designed to output 0-255), causing these otherwise gorgeous cut-scenes to appear slightly more washed out than intended. It's a disappointing oversight and one that's thankfully not an issue on the Vita release.
Perhaps the most technically demanding upgrade in this remaster is to the lighting. In its PS2 form, Final Fantasy X relies on simple circular spots for shadows that hold shape wherever you tread. For the PS3 and Vita versions alike, we have fully dynamic shadows appearing below a character or creature. Areas appear brighter than before too, with bloom noticeably intensified on spotlights scanning above Rikku's ship, and likewise for the lit skyscraper windows in Zanarkand.
Rounding out these upgrades is the re-jigging of character models. NPCs are largely ignored, besides a tweak to their texture-set, but leading forces in the narrative see a big tweak to their designs - and likewise for Aeons. For both Tidus and Yuna's facial features, the polygon count has been raised to a point where any obvious angles have been smoothed over, and the mapping for Tidus' accessories now adds more pop to their details.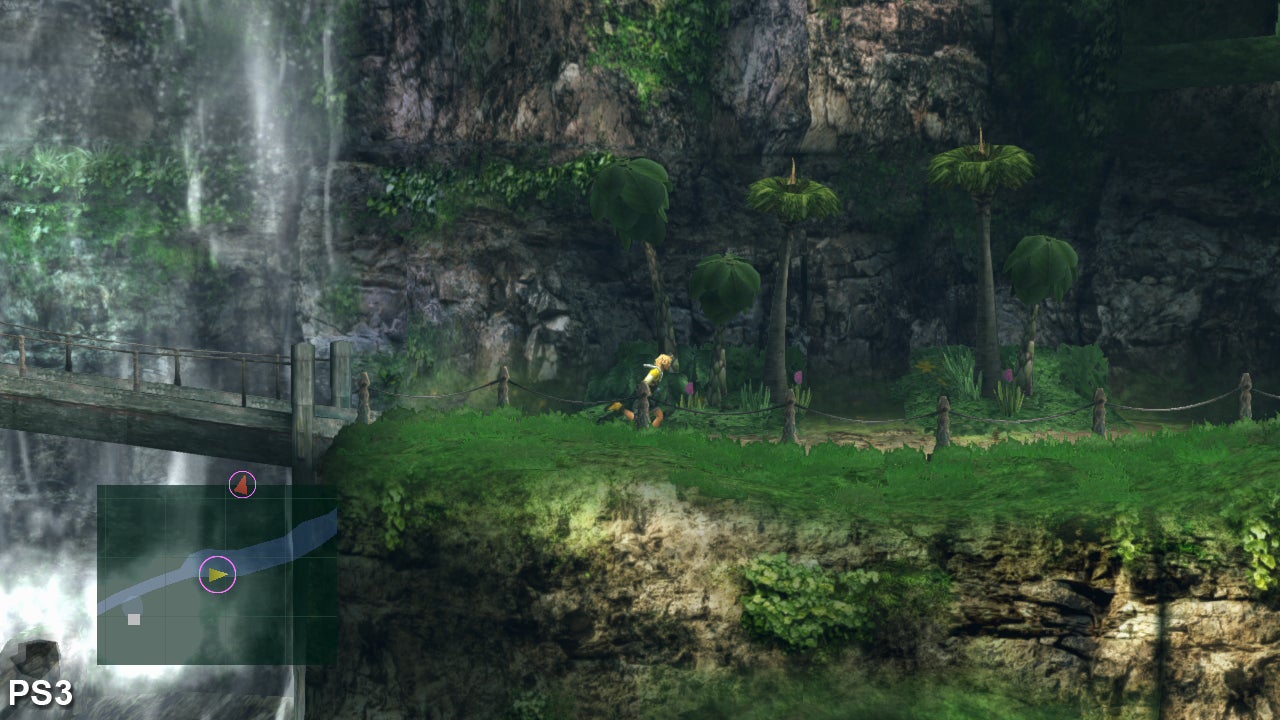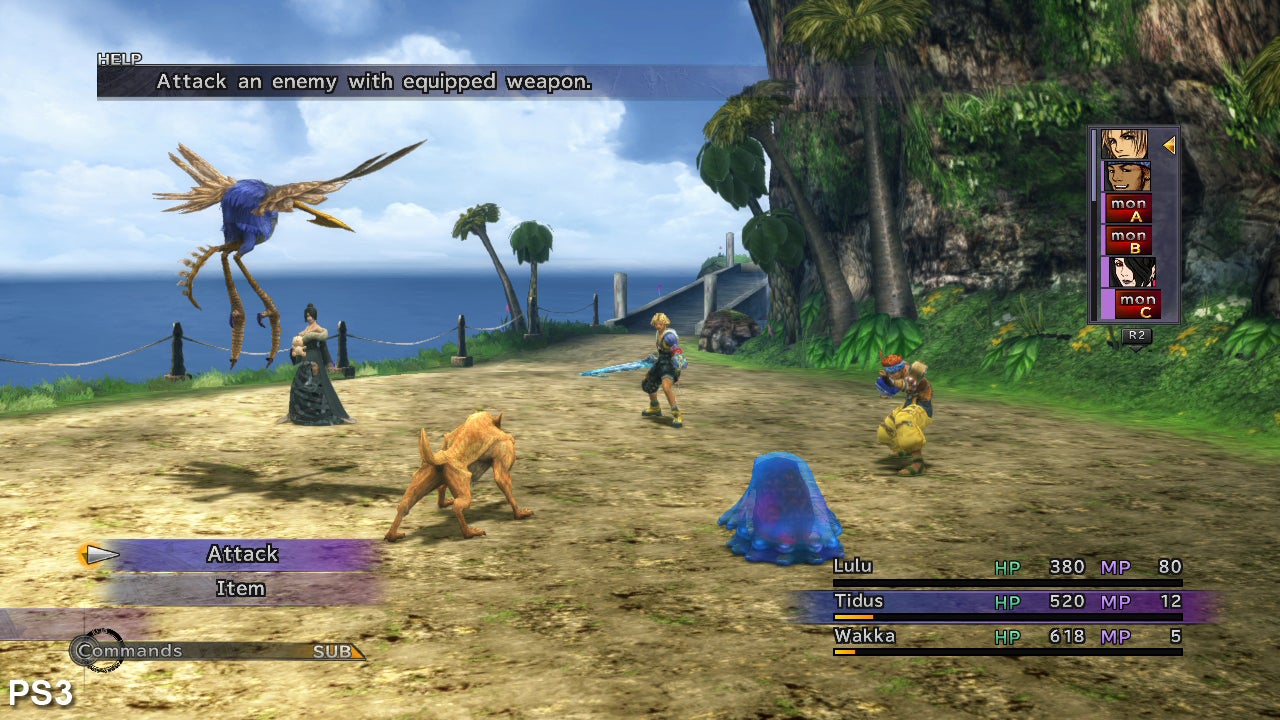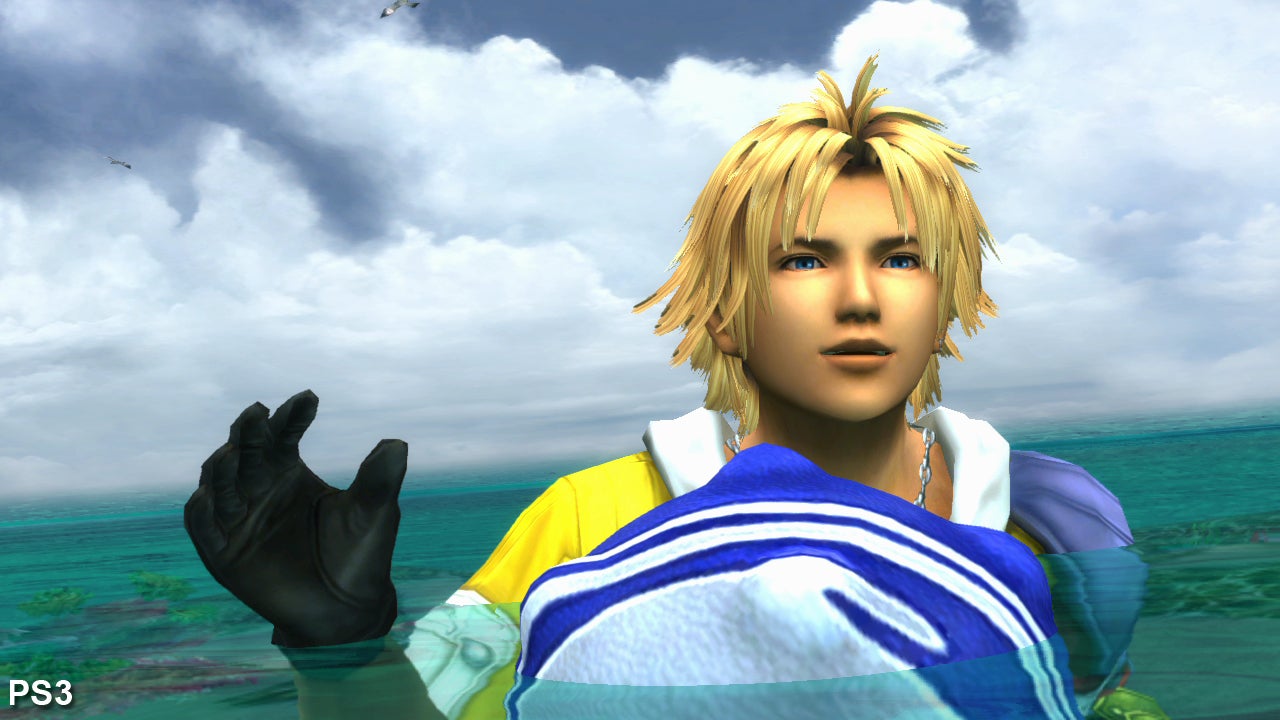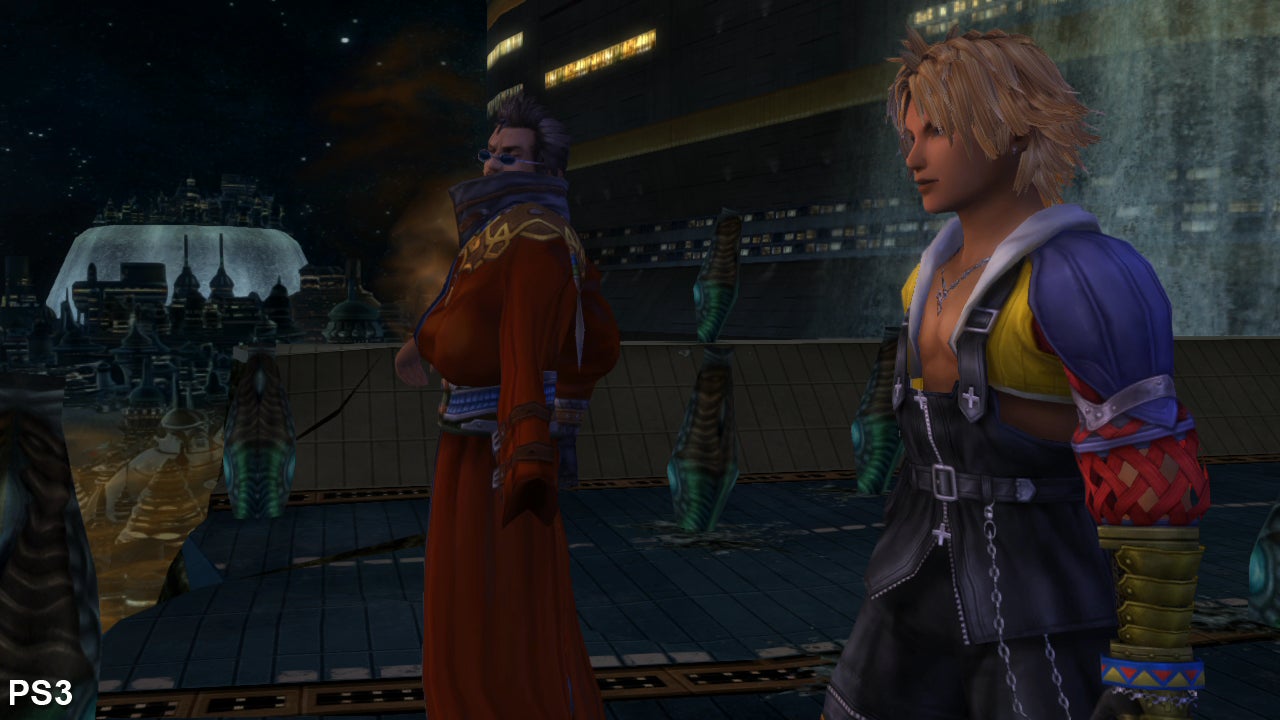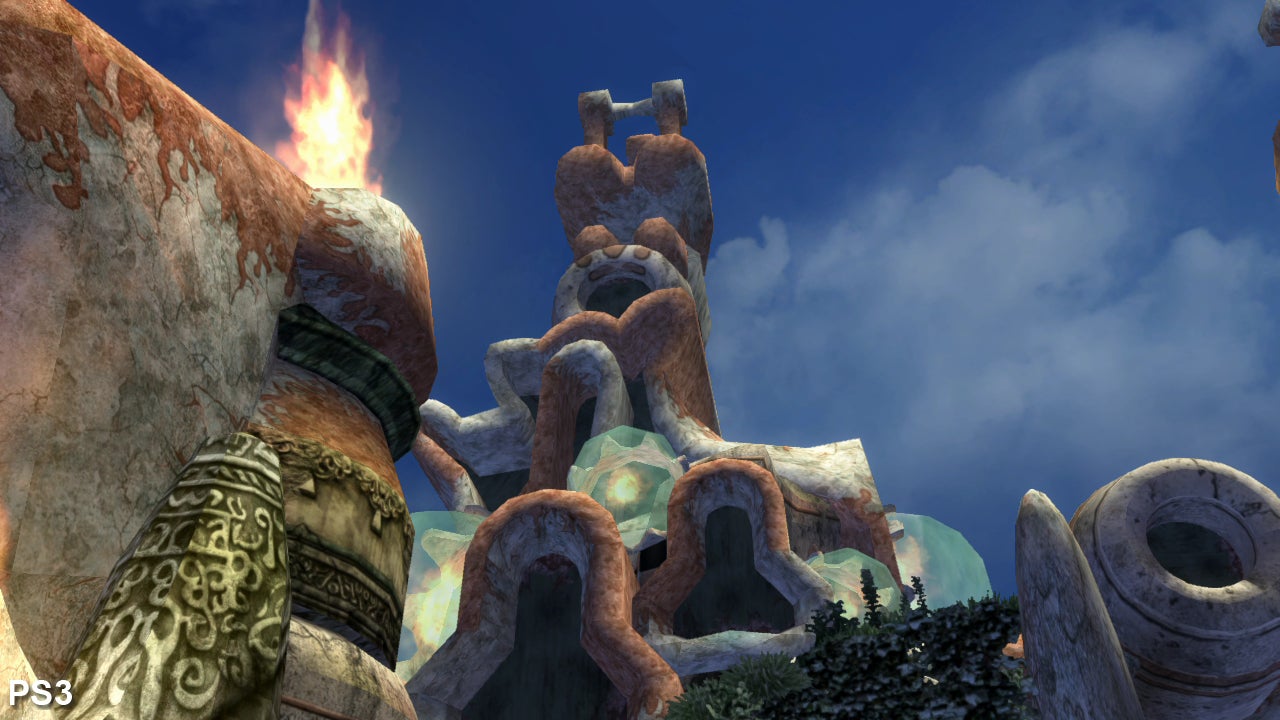 However, some of the changes take creative license, giving the impression of a Hollywood makeover; noses and chins are thinned, while eye-lines are made sharper across the board. It's a change which may impact the nostalgic appeal of this remaster for some, but on the whole the characters now look closer to what we'd expect of a PS3 Final Fantasy release. This jump in detail does draw attention to its animation system however, where in some cut-scenes the characters need to pivot on the spot before making a run. The lip-syncing also goes without any touch-ups from its original state - an area in which Square Enix has improved greatly through its authentic voice-work in the Kingdom Hearts series.
The visual turnout for this remaster is nevertheless a strong one, and the performance figures bear this out as well. The Vita release is undoubtedly the straggler of the three, with obvious dips when too many members of the main cast appear on-screen concurrently. It's a v-synced game much like the original release, meaning the renderer switches between increments of 20 and 30fps when pressed in these scenarios - but in the main it holds at 30fps for most dungeon areas and regular battles.
From our tests so far, the PS3 release has relatively little trouble hitting this 30fps target by comparison. We get close to perfect frame-rates here, barring the odd hiccup during the opening Zanarkand chaos, which sets a precedent when compared to the PS2's issues during alpha-heavy boss battles. For overdrive moves that rely on careful timing, it's a refreshing change to have no slowdown impact our controller's response - though this is the only point where playability is ever truly affected.
"The PS3 is the only version capable of holding a perfect 30fps, barring the odd hiccup during the opening Zanarkand area."
Final Fantasy X and X-2 Remaster: the Digital Foundry verdict
It's impossible to come away from this remaster without acknowledging the Vita version as a real success here. Frame-rate issues do factor here, but insofar as matching the visual quality of an already impressive PS3 update point-for-point (overlooking texture downgrades which go unnoticed on its smaller screen), it stands as one of the handheld's prouder moments. Given that precise twitch controls are hardly the basis of an RPG's appeal in the first place, the push for comparable visuals is understandable.
As for the PS3 release, with any major resolution boost comes the risk of revealing an older game's pixellated underbelly. Fortunately, Square Enix's treatment of this project is well pitched for the home console. Short of remaking it outright, tasking Virtuos with tackling the textures, lighting, and even sprucing up the character models makes replaying the game after all these years feel that much more worthwhile. The only real casualty of the conversion is the cropping to its otherwise sublime FMVs, in order to suit a new widescreen aspect ratio. It's a point that's hard to overlook, but also an inevitability given the company's reliance on pre-rendered assets in that era.
All in all, after being handed a wide spectrum of PS2-era ports in recent years, ranging from the dire to the definitive, we're glad to see Final Fantasy X and X-2 HD Remaster easily ranks alongside the latter.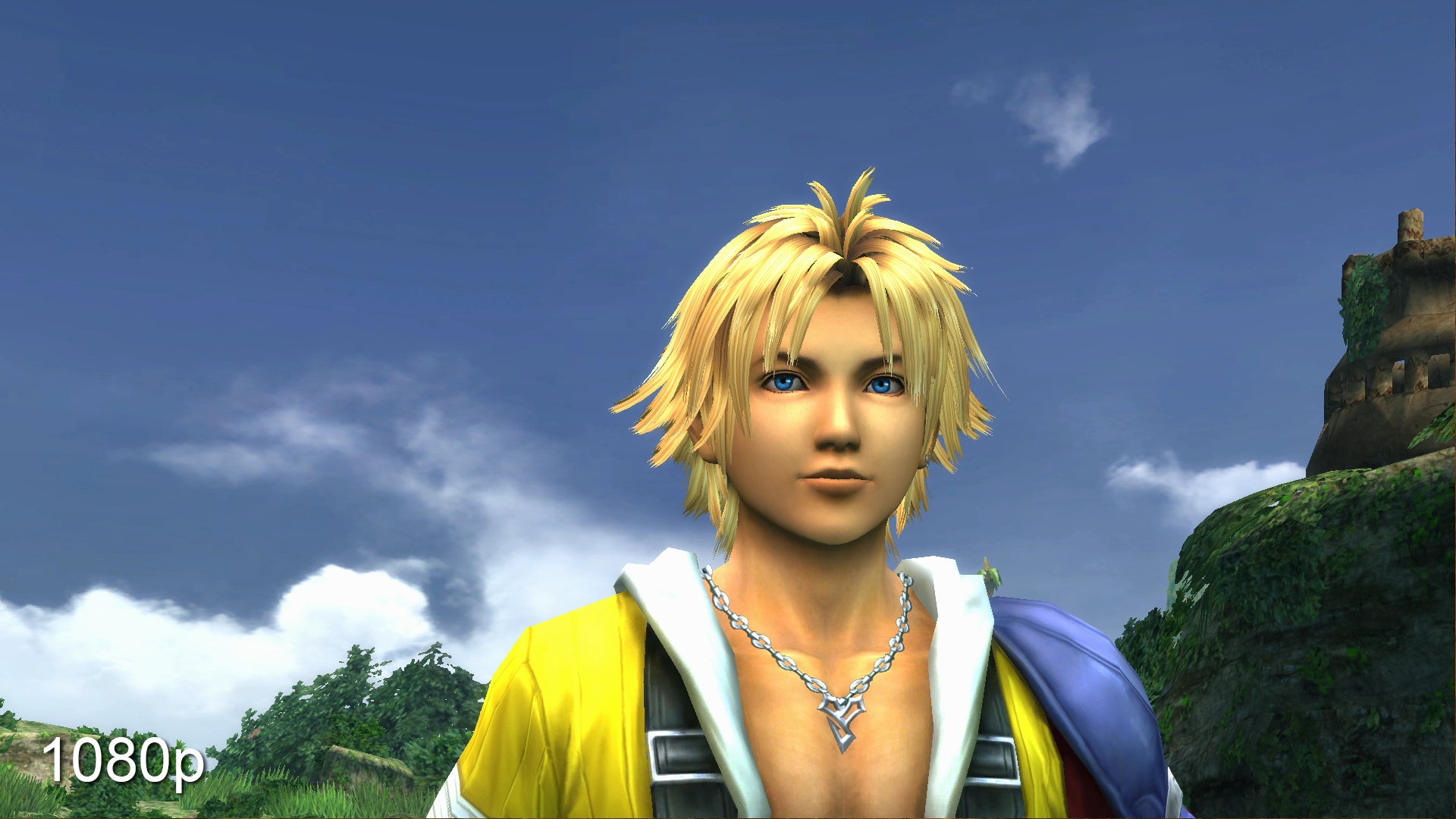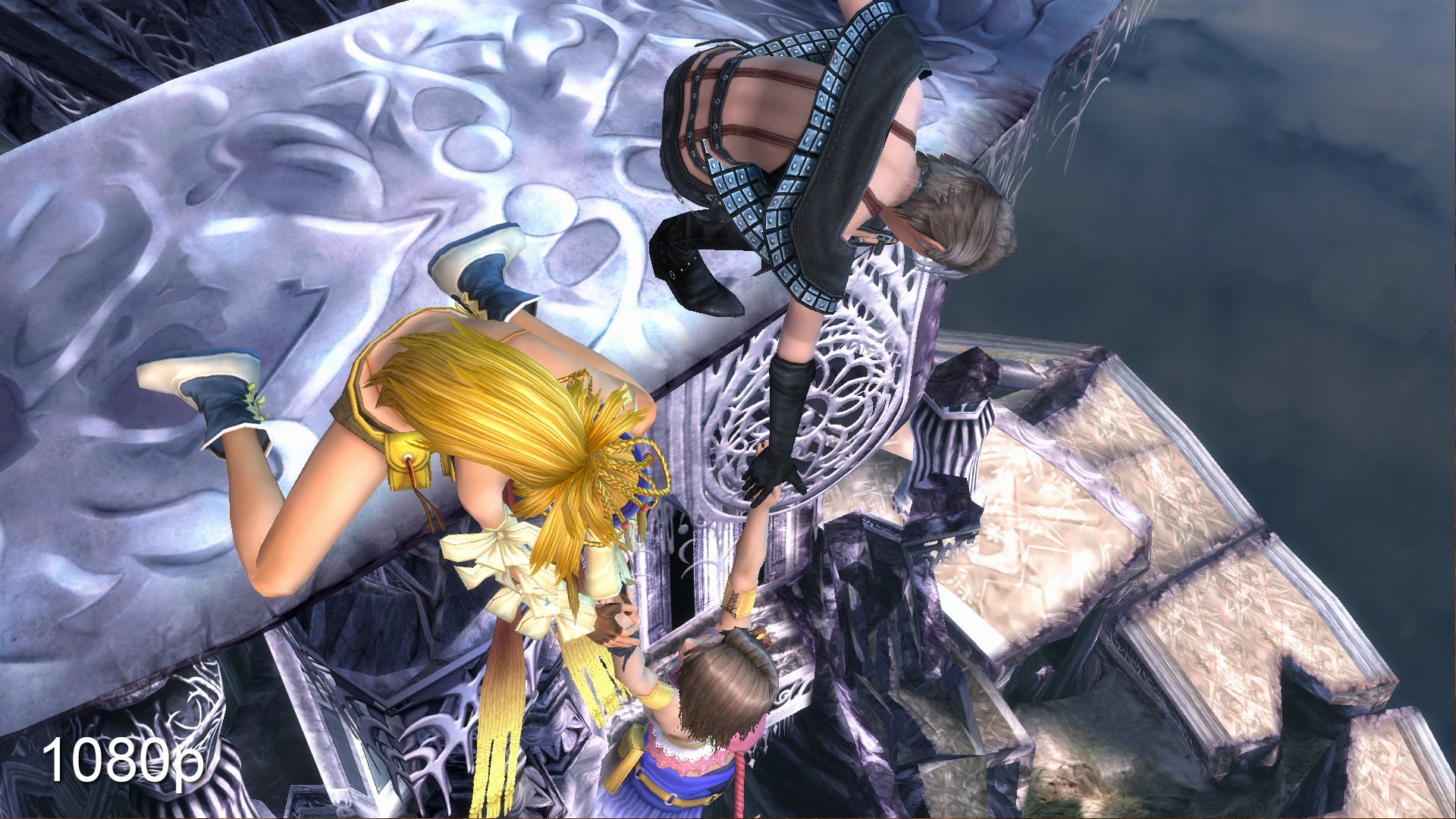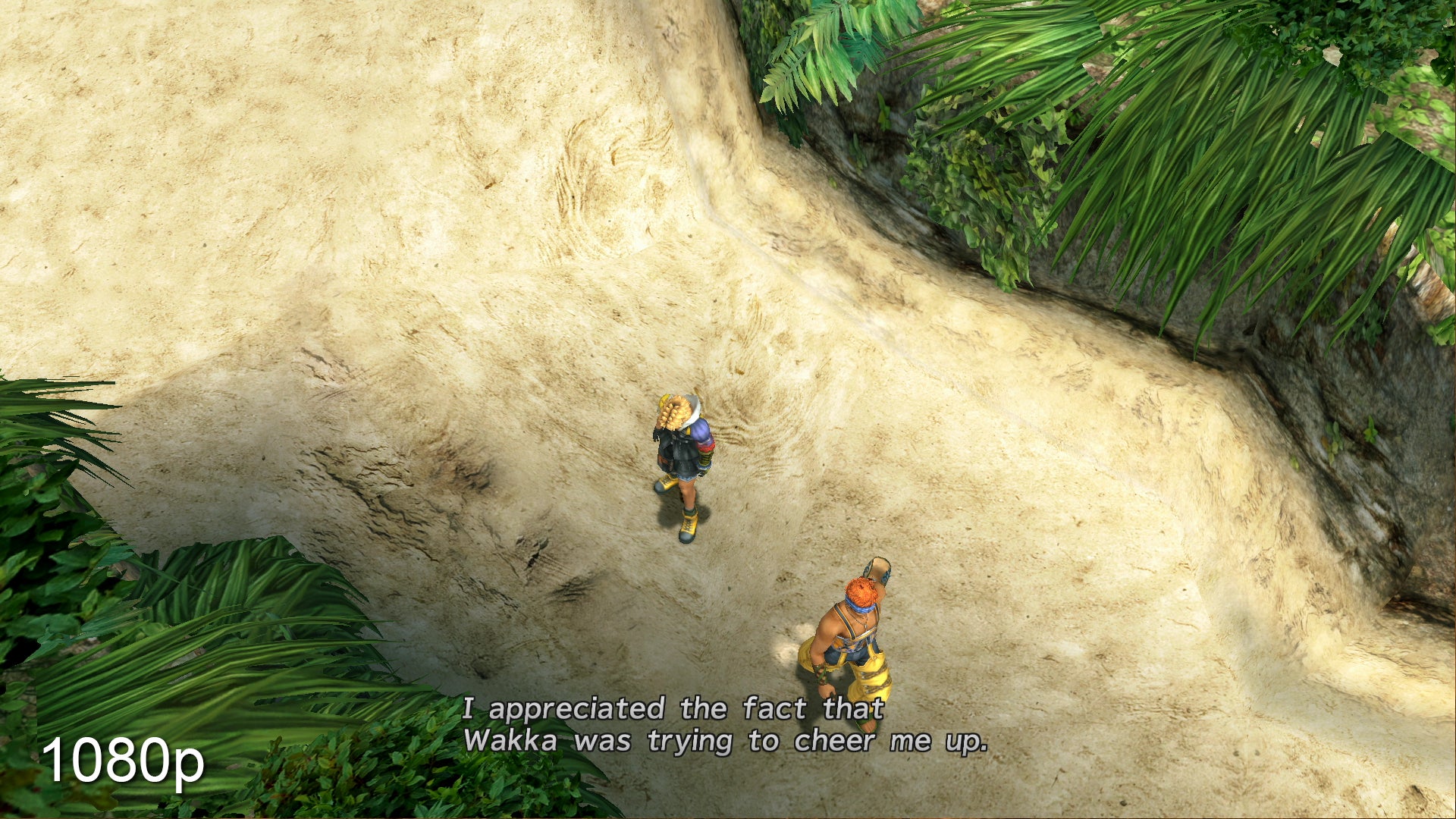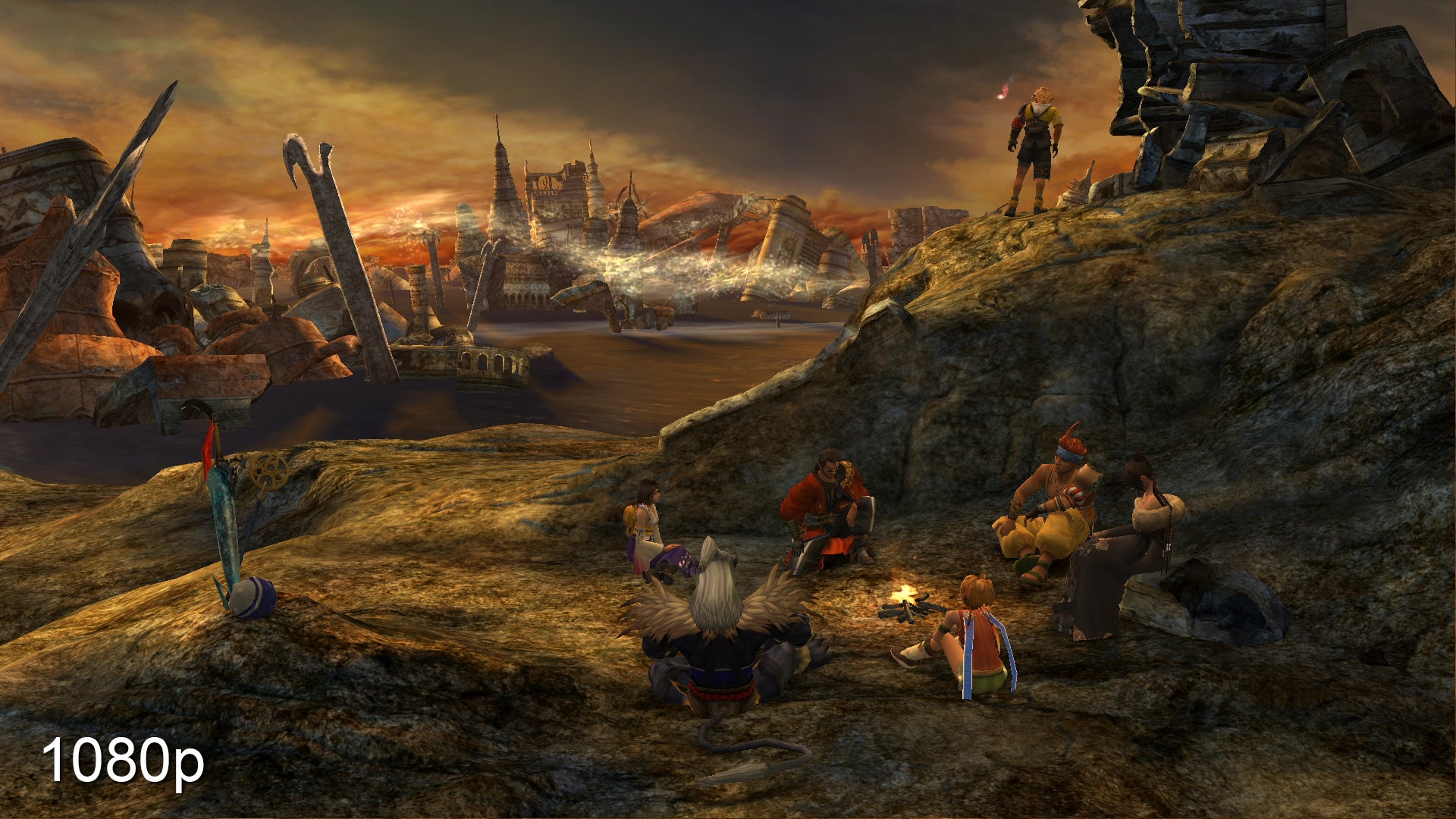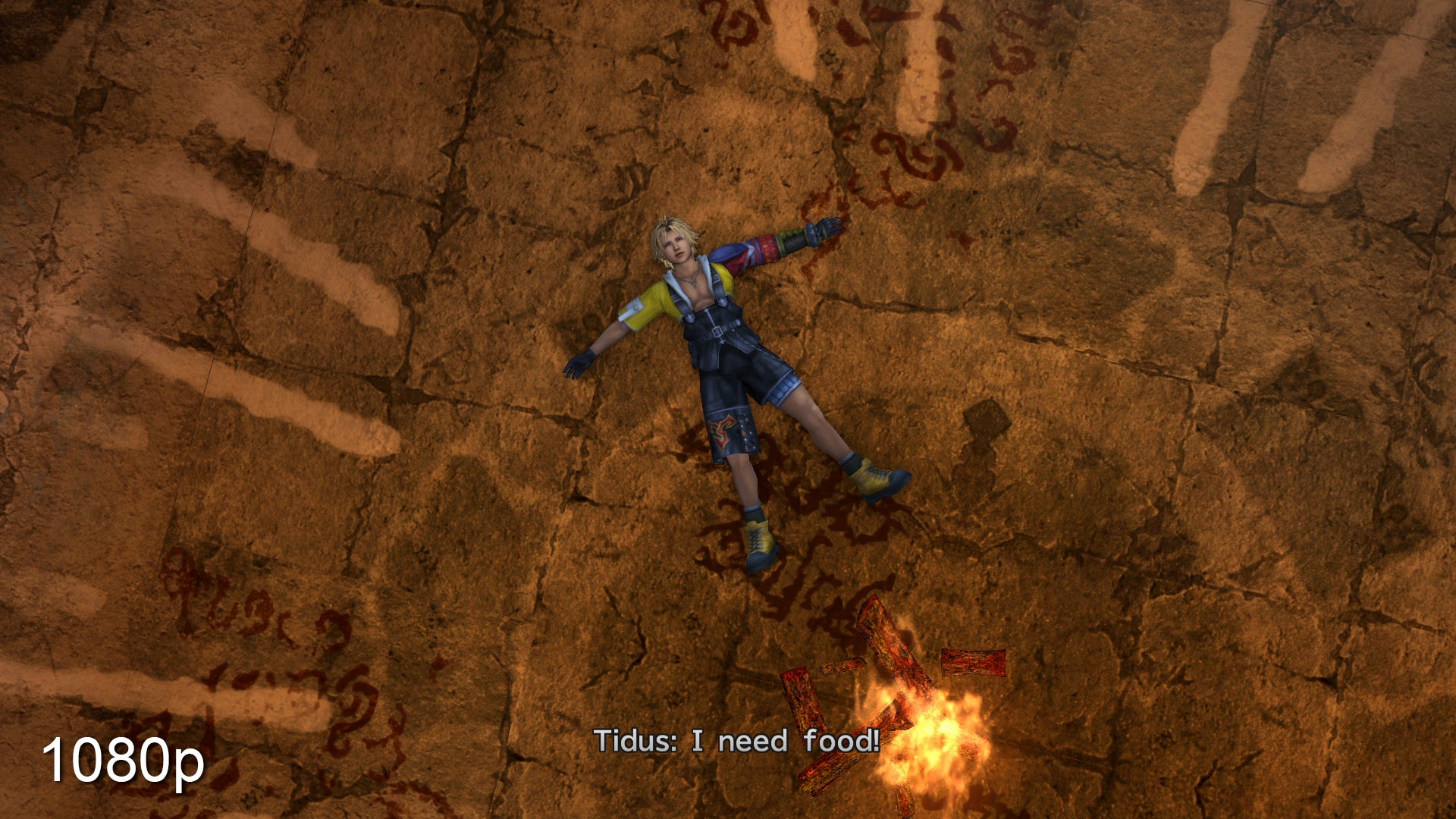 Will you support the Digital Foundry team?
Digital Foundry specialises in technical analysis of gaming hardware and software, using state-of-the-art capture systems and bespoke software to show you how well games and hardware run, visualising precisely what they're capable of. In order to show you what 4K gaming actually looks like we needed to build our own platform to supply high quality 4K video for offline viewing. So we did.
Our videos are multi-gigabyte files and we've chosen a high quality provider to ensure fast downloads. However, that bandwidth isn't free and so we charge a small monthly subscription fee of £4.50. We think it's a small price to pay for unlimited access to top-tier quality encodes of our content. Thank you.
Support Digital Foundry