Diablo 3 sales hit 15m as WOW subs rise
Activision reckons Destiny will be the "best-selling new video game IP in history".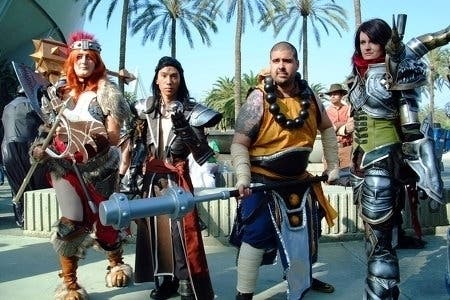 Sales of action role-playing game Diablo 3 have now reached 15m, Activision Blizzard has announced.
The impressive figure, which came as part of the company's latest financial report, include sales of versions across all platforms. Activision Blizzard chief Bobby Kotick said it bodes well for the upcoming launch of expansion pack Reaper of Souls in March.
In other good news for Blizzard, World of Warcraft ended the year with 7.8m subscribers, a slight increase on the last reported figure. Blizzard boss Mike Morhaime put this down to excitement generated by BlizzCon (more than 4.5m people tuned in), Christmas and new promotions designed to get lapsed players back into the game.
World of Warcraft subscription numbers have held steady now for the last three quarters, and it remains the world's most popular subscription-based MMORPG, but Morhaime admitted Blizzard faces a tougher job keeping players paying this year.
Expansion Warlords of Draenor should help, Morhaime said. "In terms of World of Warcraft, we think that the ongoing engagement in the game really is just dependent on ongoing content, and we're continuing to invest in growing the World of Warcraft development team and creating new content.
"And looking towards getting into beta on Warlords of Draenor, we think there are a lot of great features that will drive engagement with the game and hopefully bring players back to the game."
2014 is a busy year for Blizzard. It plans to launch at least three new titles, including collectible card game Hearthstone on mobile devices, MOBA Heroes of the Storm and the Diablo 3 expansion. Then there's WOW expansion Warlords of Draenor and ongoing work on StarCraft 2 to content with.
Elsewhere, Activision has high hopes for Bungie's shooter Destiny, which goes into beta this summer ahead of a September 2014 release on PlayStation and Xbox consoles (still no word on a PC version).
"We expect that Destiny will become the best-selling new video game IP in history," Kotick said, perhaps forgetting most of Nintendo's titles. Activision Publishing boss Eric Hirshberg added Destiny was the most pre-ordered game of 2013 and looks like being the most pre-ordered game of 2014.
And there is of course a new Call of Duty game in the works at Sledgehammer, and a new Skylanders.