Diablo 2 alpha times and sign up access for Resurrected's technical alpha explained
How to get involved in the weekend alpha test.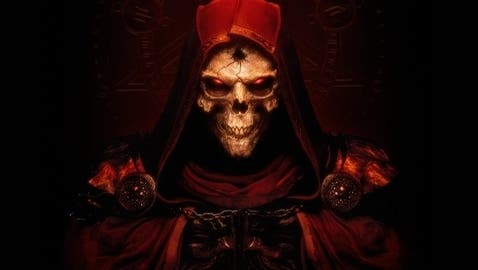 The Diablo 2: Resurrected alpha gives you an early chance to sample the remaster of a 20-year-old role-playing classic.
Available only for those on PC, this test is the first of at least one other alpha, so if you struggle to get access in this first round, don't fret - other opportunities await.
Participants will be able to record, capture and stream their footage - so either way, expect a sizable look at the game once the alpha goes live.
This page explains the Diablo 2 alpha times and alpha sign up access for the weekend ahead.
On this page:
If you're looking for more on Diablo 2: Resurrected ahead of release later this year, we have a big Blizzard interview to help tide you over.
Diablo 2 alpha release times and dates: When does the Diablo 2: Resurrected alpha start?
The Diablo 2 alpha is currently confirmed for one weekend so far, exclusively for PC players, running between Friday, April 9th and Monday, April 12th.
The alpha start and end times are as follows:
Diablo 2 alpha start times (Friday, April 9th):
UK: 3pm (BST)
Europe: 4pm (CEST)
East Coast US: 11am (EDT)
West Coast US: 7am (PDT)
Diablo 2 alpha end times (Monday, April 12th):
UK: 6pm (BST)
Europe: 7pm (CEST)
East Coast US: 1pm (EDT)
West Coast US: 10am (PDT)
Diablo 2 sign ups: How to get access to the Diablo 2 alpha
To have a chance of participating in the Diablo 2 technical alpha, you need to register your interest at the official Diablo 2 website.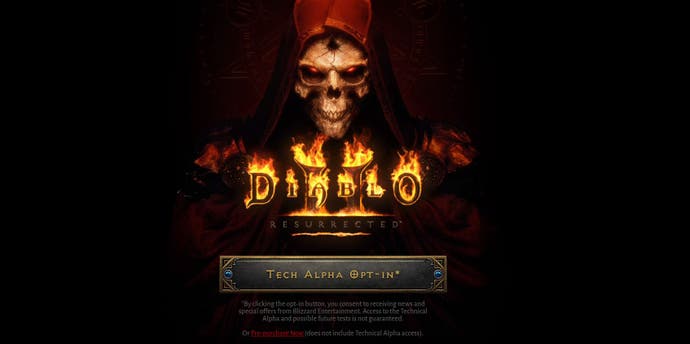 Opting in does not guarantee access to this or future technical tests, with participants being chosen at random. If you are successful, expect an email with instructions on what's next in the days leading up to the test.
To clarify, the test is single-player and for PC players only - there's nothing available for those on consoles.
What's featured in the Diablo 2: Resurrected technical alpha?
The Diablo 2: Resurrected technical alpha is focused on single player content, focusing on a specific number of acts and classes. You can expect the following:
Acts 1 and 2 will be playable
Three classes are available - Amazon, Barbarian and Sorceress: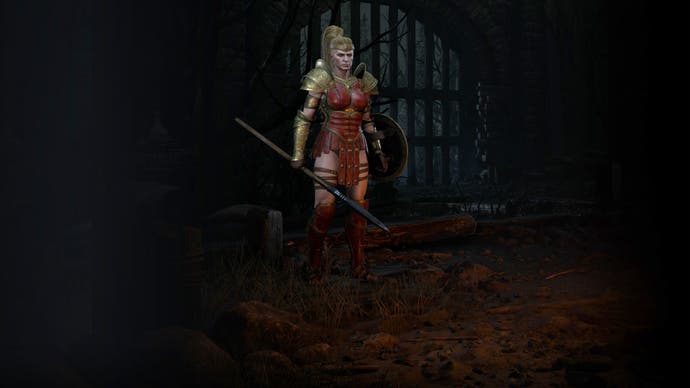 Outside of the release times (see above) there is no restriction on how much you can play, and there is no level cap
Participants are free to share footage and steam the technical alpha
Controller support is available (Blizzard notes the console version will have different controller options than on PC)
Progress cannot be carried over to the final game
As mentioned, there will be at least one other technical test before launch - so if you're unlucky, then try again for the next round.
Otherwise - enjoy the various footage which arrives from lucky participants come Friday!