Supercharge Your Gaming Audio
Sound advice on headphones, receivers, speakers and more.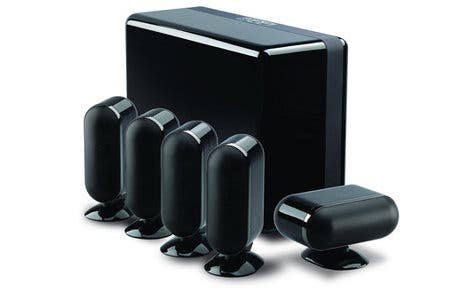 When you play a game, you should expect exacting sound as well as a perfect picture - but we'd put serious money on you not getting the best possible audio straight from your TV. So, here's how you can beef up your aural experience - from space-saving headphones and soundbars, to bijou 2.1 systems, right up to full-on surround sound packages for maximum audio performance.
After all, gaming is all about immersion; being right in the middle of the action and forgetting the outside world even exists. Developers spend a considerable amount of time and effort making sure their titles sound just as stunning as they look - but in our experience, the speakers built in to tellies, especially modern flatscreen ones, are universally disappointing: tinny, fizzy and devoid of bass.
That might be fine and dandy if all you want to do is watch the odd bit of TV, but when it comes to games, you need an advanced sound system to match your HD display - anything less is a disservice to the audio engineers working behind the scenes on your favourite games.
Hook any of this lot up to your TV or console, though, and you'll be truly immersed in the gameplay experience in no time - just what you need to extract maximum enjoyment from your gaming library.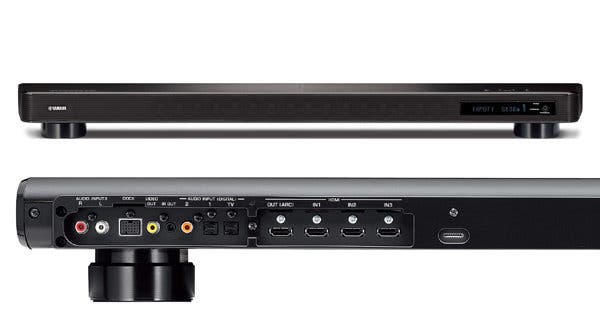 Best Soundbar: Yamaha YSP-2200
Not everyone wants a room full of speakers, or the complexity that such a system demands when setting up. This Yamaha cuts out all the hassle by sitting under your TV and creating a virtual surround field by bouncing sound off your walls.
And it really works: effects whizz around the room with grin-inducing accuracy, and its 94cm wingspan treats you to a good deal more scale than you might expect - approaching that of 'proper', full-size speakers. The separate subwoofer helps, of course, serving up some much-needed low-frequency punch.
It works by using 16 steerable drivers, each powered by its own 2W amp (plus another 100W for the sub). After an initial calibration stage, it sets to work aiming sound at your walls and ceiling, reflecting it back to you in the form of a surround sound field.
The YSP-2200 also spoils you in terms of connectivity, with digital audio inputs for PCs and three HDMI inputs that can accommodate other home-entertainment kit alongside your console. It will also handle 3D pictures and high-definition audio, should you be in the market for that kind of thing.
Price: £800
Pros: Enveloping sound, plenty of connections, compact, awesome dynamic ability
Cons: Pricey, separate subwoofer could be a stumbling block for some
Verdict: If you want a brilliantly immersive sound without cramming a full speaker package into your room, this is the way to go
Also Consider: The Orbitsound T12v3 (£300), which serves up a big, ballsy sound at the expense of a little sonic finesse

Best 2.1 Package: Pioneer HTP-SLH500
If you're a living-room gamer, it makes sense to combine your existing audio/visual kit with your console and create a proper system for movies as well as games. But again, space is likely to be at a premium - so this Pioneer could fit the bill.
It has two vanishingly thin slimline speakers that sit either side of your telly (they're flexible about positioning if you can't find space on the shelf) and a subwoofer for the bass duties, while the head-unit is an AV receiver for routing the rest of your kit.
The satellite speakers are double-driver designs, so they're able to project sound in a 360-degree field - meaning there's a larger 'sweet-spot' in front of the telly. That's harder to do with a pair of conventional speakers.
You wouldn't expect such a widely dispersed sound from such dinky units - which is great if you've got a load of friends over, and they're all dotted around the room. Who wants to be crammed up five-abreast on the sofa, after all?
The downside? It's pricey, and might not give you the power you want...
Price: £700
Pros: Tiny speakers save space, great design, can be used to power the rest of your AV kit, wide sound dispersal
Cons: Isn't a surround system
Verdict: This setup lies at the pricier end of the 2.1 spectrum, but if compactness and flexibility are your bag, it's well worth an audition
Also Consider: The THX-certified Logitech Z623 (£150) doesn't require an amplifier, so you can use it directly with a computer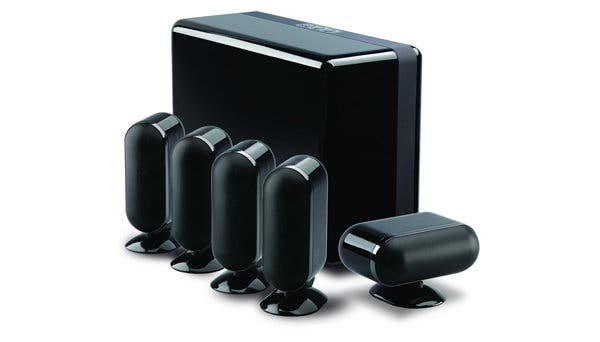 Best 5.1 Package: Q Acoustics Q7000
Time to get serious. If your main gaming setup is in your living room - or even if you just fancy beefing up the sound on your media or gaming PC in your study, a multi-channel system is the way to go. You'll need an amp, of course (see below), but with that you'll also get the added benefit of media-server abilities.
The Q7000 package is a great blend of style, value and performance - it won't clutter up your room (the satellite speakers can be wall-mounted), and it hits the bull's-eye when it comes to immersive sound. Not only do the requisite bangs and wallops hit home with punch and power, you'll also get a real feel for the subtle effects whooshing around the room. And when it comes to musical soundtracks, the system's sense of openness and timing really pay dividends.
If we had £800 to spend on a speaker package, we'd have no reservations about parting with it for one of these. The great thing about the Q7000 is that, if you want, you can buy the components separately and make as simple or elaborate system as space, money and your home cinema amp allow - from a basic 2.1 configuration with two satellites and a subwoofer, right up to a picture-rattling seven-channel system with two subs.
Price: £800
Pros: Great looks, full-on sound for games and movies, excellent with soundtracks
Cons: High volumes can get a little harsh, you need a reasonable-size room
Verdict: The package that does it all - big sound, tidy style and great value
Also Consider: The Boston Acoustics Soundware XS5.1SE (£350) is a bijou alternative at more affordable money - but you don't get the scale of the Q Acoustics setup.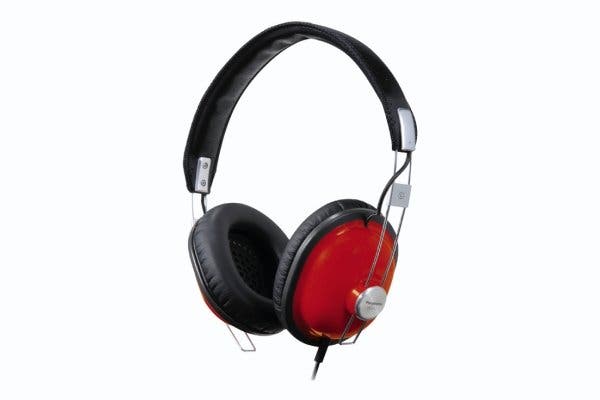 Best Headphones: Panasonic RP-HTX7
If you want to keep gaming into the night without annoying family or indeed neighbours, a pair of cans plugged into your TV's headphone output will see you right. These retro-looking Panasonics are a circumaural design (they completely enclose your ears), so you won't have to worry about external noise.
They're a good, balanced listen, with a sweet treble that never veers towards brittle territory, and bass performance that, while weighty, isn't overbearing. There might not be a mic unit (check out our "Also Consider" option, below), but you do get an extension cord and a 6.3mm adaptor jack for sitting further away from your TV set or plugging in to an AV amp.
They're good with music, too, uncovering an impressive amount of detail for their modest price-tag. Just don't get carried away while wearing them for gaming; you might not be able to hear your anguished cries, but your neighbours might…
Price: £40
Pros: Stylish looks, detailed, immersive sound, will also work with your smartphone or portable console
Cons: Nothing at this money
Verdict: A great-value proposition, finished off with no small amount of retro-chic
Also Consider: Put a pair of Turtle Beach Ear Force PX21s on your head and you'll get a mic for hurling insults at fellow players. These work with every gaming system you can shake a stick at.
Honourable Mentions
The sky's the limit when it comes to assembling a system to supercharge your TV's sound - and we can really only scratch the surface here. But one thing is for sure, whatever your budget, there'll be a solution to suit you.
For example, you might not want to have to deal with speakers, cables, amps and the like - or even want a soundbar under your set. If that rings true, consider Q Acoustics' Q-TV2 or Q-TV2X - these units (for 30-42in and 42-50in TVs respectively) attach to the rear of your telly and flank it with a pair of stereo speakers, while a flat subwoofer sits behind.
"Audio has entered the high-def era too: you need an advanced sound system to match your HD display - anything less is a disservice to the audio engineers working behind the scenes on your favourite games."
On the other hand, if you decide to go all-out, you'll need an amplifier. We suggest Onkyo's outgoing TX-NR609 - yours for £400 if you act fast - or the new TX-NR616. Both are THX Select2 Plus-certified, with the appropriate gaming modes, and will provide a powerful engine for your system. They also give you access to online services such as Spotify and Napster, and let you stream music from your network storage device.
And if you assemble the right system, don't forget that it can form an entire home entertainment hub for movies, streaming, gaming and more...