Devolverland Expo is a free first-person "marketing simulator" set in an abandoned E3
Ad it now.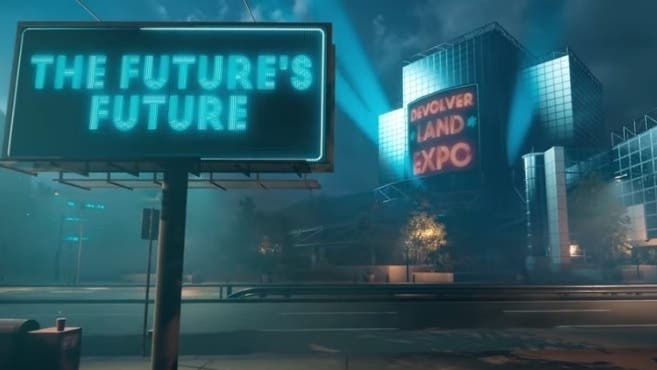 Publisher Devolver has done something a little different to market its upcoming games this year - it's released a first-person "marketing simulator" for free on Steam.
Devolverland Expo is set within an abandoned E3 convention center: "Break into the convention center and avoid the advanced security systems to watch and retrieve all the trailers, gameplay demo videos, and other secrets lost in the expo's cancellation."
It's from Flying Wild Hog, which is making first-person ninja Doom game Shadow Warrior 3 for Devolver. So yes of course you'll find the new trailer for that game, as well as the likes of Carrion and the just-announced Olija.
I'm downloading Devolverland Expo from Steam now (7.2GB) and will give it a whirl tonight.