Deus Ex: The Fall headed to iOS this Thursday
UPDATE: Hits App Store today, a day early.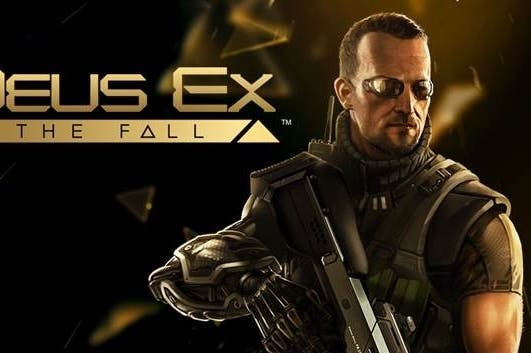 Update: Someone's hit go early - Deus Ex: The Fall is available now on the App Store.
Original story: iOS spin-off Deus Ex: The Fall will launch on the App Store this Thursday, 11th July, publisher Square Enix has announced.
It'll set you back £4.99/€5.99 and be playable on iPhone 4S and above, iPad 2 and above, and iPod Touch 5 and above.
The Fall is developed by Leisure Suit Larry: Reloaded studio N-Fusion in collaboration with Deus Ex: Human Revolution's team at Eidos Montreal and focuses on new protagonist Ben Saxon.
Saxon is an augmented ex-SAS chappie who looks a bit like a skinheaded Woody Harrelson, albeit with Adam Jensen's penchant for Matrix-themed shades.
The Fall should last you around six hours, Eurogamer's Martin Robinson found out in our recent preview, and also contains in-app purchases to get upgrades faster.
Eurogamer's review is due to be published at the stroke of midnight heading into Thursday - look out for that before you download.