Deus Ex: The Fall domain registered by Square Enix
UPDATE: Eidos Montreal issues teaser, full reveal due tomorrow.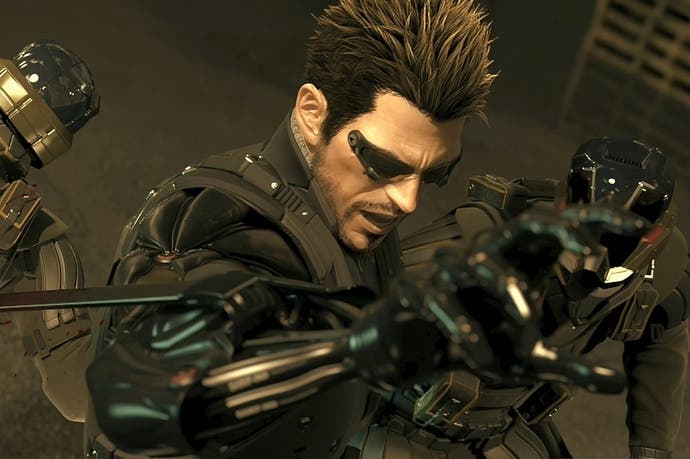 UPDATE #2: A brief teaser trailer for Deus Ex: The Fall has appeared on the series' official YouTube channel, and confirmed the game's name and logo.
Tomorrow's date - 5th June 2013 - is also shown, which suggests that a full reveal is due then.
UPDATE: We're still not sure just what Deus Ex: The Fall is, but developer Eidos Montreal is publicly teasing it, suggesting a full reveal is on the horizon.
"Are YOU ready for The Fall?" the developer cryptically tweeted earlier today.
Could this suggest a new Deus Ex title in development? Maybe we'll get an announcement at E3 next week, eh?
ORIGINAL STORY: Last week it was discovered that Square Enix had registered the domain for something called Deus Ex: Human Defiance, but it turned out to only be related to the upcoming Deus Ex film. Fortunately, an all new Deus Ex-related trademark has been discovered (thanks, Superannuation), and it suggests Square Enix is working on a project called Deus Ex: The Fall.
The publisher has currently registered domains DeusExTheFall.com , DeusExTheFall.net and DeusExTheFall.co.uk. Could this be a new Deus Ex game Eidos Montreal is working on? Or perhaps it's a reference to the upcoming enhanced edition of Human Revolution, although you'd think that would have a more recognisable title, like say, Deus Ex: Human Revolution: Special Edition. The Australian ratings board leak regarding that suggests it will bear the familiar Human Revolution moniker, too, so a new game is looking more likely.
We've reached out to Square for comment and are awaiting reply.