Detroit: Become Human, Heavy Rain and Beyond: Two Souls are all coming to PC
And will be exclusive to the Epic Store, as will Obsidian's new RPG.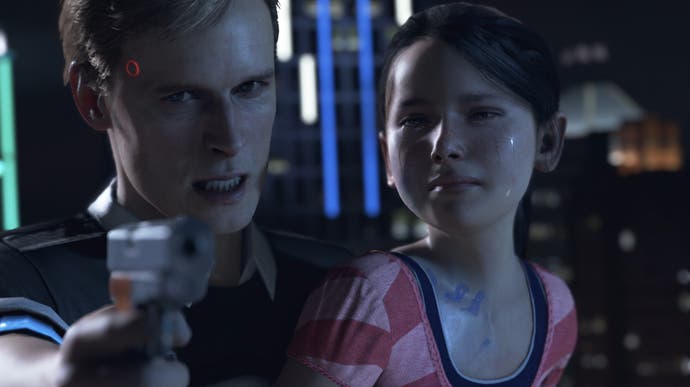 Quantic Dream's trilogy of PlayStation exclusives will soon be PlayStation exclusives no more, with Detroit: Become Human, Heavy Rain and Beyond: Two Souls all coming to PC as Epic Store exclusives in the near future.
It marked part of a series of announcements about further Epic Store acquisitions on PC made at this year's GDC, with upcoming releases The Outer Worlds from Obsidian and Ancestors: The Humankind Odyssey - both part of 2K's new Private Division - both now exclusive to the store. Elsewhere, Ubisoft has committed to bringing more of its games to the store, and games such as Phoenix Point, The Sinking City, Control, Dauntless and Journey to the Savage Planet are all now Epic Store exclusives.
It came as Epic also announced it has some 85 million users of its store on PC, and how recent games have seen success there - Metro: Exodus, a high profile and somewhat controversial Epic Store exclusive, sold some two and a half times more in its launch period there than its predecessor did in the same time on Steam.