Detention dev unveils Devotion, a first-person historical horror inspired by East Asian folk culture
Coming to PC next month.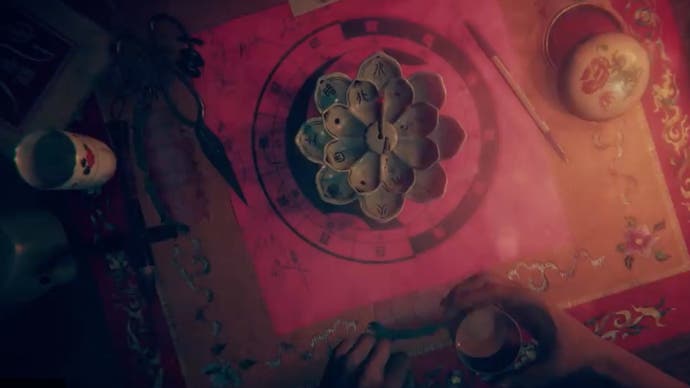 Developer Red Candle Games, the studio behind 2017's critically acclaimed historical horror Detention, has announced that its next project, Devotion - a surreal first-person spook-'em-up inspired by East Asian folk culture - will launch on Steam on February 19th.
Devotion unfolds within the confines of a 1980s Taiwanese apartment block, a location "lost in time" and gradually shifting "into a hellish nightmare". Red Candle says the game depicts the life of a family "shadowed by religious belief", with players able to explore the apartment in order to uncover the vows that each member made and to "witness their devotion".
"You step into your apartment, 80s music drifts through the air, an idol show plays on the television; a nostalgic setting surely, but what is this feeling of unease?", asks the developer, "You question this place you used to call 'home', noticing as it distorts with every shift of your eyes, anxious as your surroundings skirt the precipice of the extraordinary.
"As you push through each memory, uncovering the layers of each mystery, you may find buried in this home, the unsettling truth of those who lived here."
Although Devotion trades its predecessor's wonderfully delicate, hand-drawn 2D art for flashier full 3D, like Detention - which drew heavily on Taiwanese history, and the country's time under martial law in the 1960s, to conjure a rawer, more emotional form of horror - it's directly inspired by real historical events, religious beliefs, and East Asian folk culture.
Devotion's intriguingly enigmatic trailer above (you can turn English subtitles on if they don't appear automatically) is certainly atmospheric - and I'm eager to see how it turns out, given the strength of Red Candle's first game, when it comes to Steam on February 19th.