Destiny's legendary Titan Saint-14 is now in the Tower and he has some great dialogue
See you at the Lighthouse.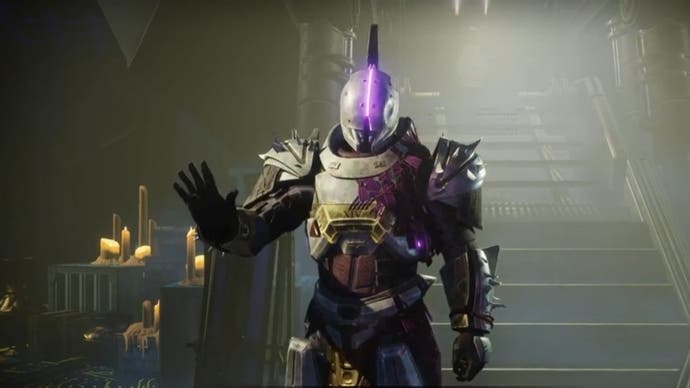 Saint-14's ship is in the Tower hangar, and outside stands the legendary Titan himself, fresh from your time-bending rescue.
Saint-14 has some quests for you to complete before he offers some bounties. His plan is to build a beacon that will help guide Guardians and Lightless alike to the Last City, and of course he needs your help.
But perhaps the best thing about his arrival in the Tower is his idle dialogue (just stand next to him and he'll start chatting). If you're wearing his iconic helmet, for example, he'll comment on it and suggest you team up to confuse Zavala. And then there's this gem: "You must be gentle. Bird is not like gun. Do not squeeze." Redditor Honestly_Just_Vibin has compiled a list of Saint-14's dialogue. There's a lot to like here.
Saint-14 isn't the only new arrival in the Tower. Eagle-eyed players have spotted the Trials logo on the floor. This suggest the hardcore PvP mode Trials is set to return. In the original version of Trials from Destiny 1, if you won seven wins without losing, you'd go to the Lighthouse on Mercury for a unique reward. Fans are already speculating Saint-14's quests will eventually lead to the construction of a new Lighthouse. It all makes sense!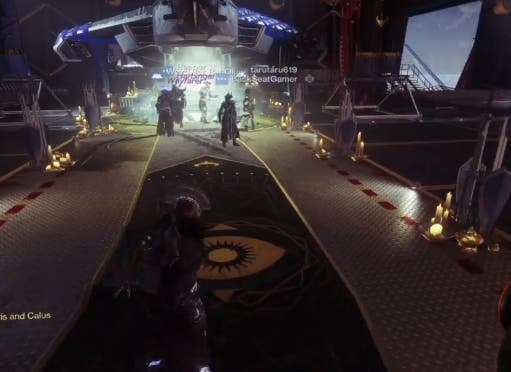 So there we have it. Saint-14's arrival in Destiny 2 has certainly set the cat among the pigeons.