Destiny Skeleton Key loot list - all Strike-specific gear rewards in Rise of Iron
Want to know what you're getting when you use your prized Skeleton Key?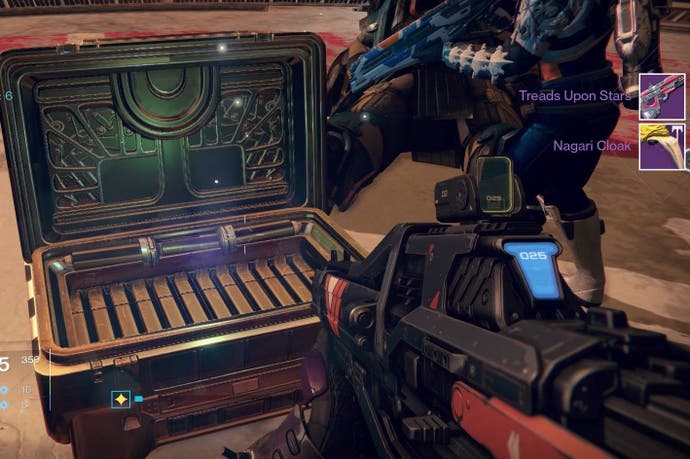 Year 2 introduced the idea of Strike-specific gear that drop from Strikes, but many complained it was too unpredictable to earn specific items unless you played it over and over and hoped for the best.
Rise of Iron aims to change that by swapping unpredictable loot for Skeleton Keys, which can be cashed in at the end of a Strike for a higher chance (but still no guarantees) of getting the item you want. It's also a required item to complete the Thorn Exotic weapon Quest. Here's a look at how to get Skeleton Keys, and what Strikes give what loot.
Skeleton Key locations, use explained
These are Strike-specific materials that you can spend at the end of Heroic Strikes to get their unique item, rather than leaving it entirely up to chance. Here's how you get them:
Reward from completing the 'None are Perfect' Quest line (complete Sepiks Perfected Strike)
Guaranteed drop from first Nightfall completion each week (one per account)
Possible drop from completing Strikes in Rise of Iron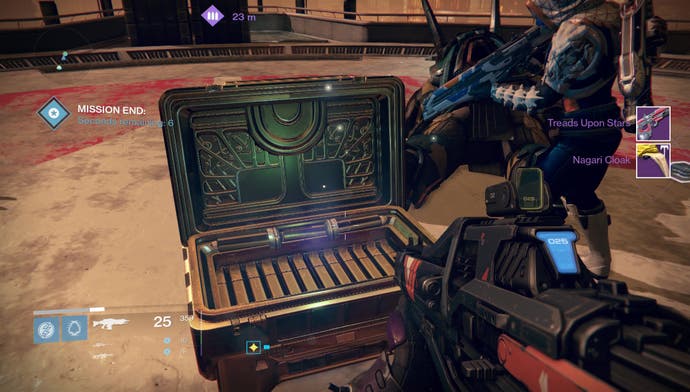 In short, the more Strikes you play in Rise of Iron, the more likely this will drop. As of The Dawning seasonal event, drop rates in SIVA Crisis, SIVA Crisis Heroic and Nightfall will be increasing.
Skeleton Key loot list - all Strike-specific gear rewards in Rise of Iron
Once the boss has been defeated in a Year 3 Strike (whether new, remastered or upgraded from Year 2 to Year 3's Light levels) a Chest will appear, allowing you to spend your key.
It's important to note the Key will give you a higher chance of getting a specific item that only drops in that Strike, but it is not guaranteed, as you can also get a Class-specific Cloak, Mark or Bond, which we'll list later on too.
Note if you're playing the revamped The Dawning Strikes The Shadow Thief and The Will of Crota, these won't add anything new, while The Nexus does include a new Skeleton Key drop.
Thanks to the Destiny sub-Reddit for helping with this list.
Strike
Possible loot
Blighted Chalice
Hood of Malok (Hunter Helmet)
Cerberus VAE III
Treads Upon Stars (Scout Rifle)
Dust Palace
Arc Flayer Mantle (Hunter Cloak)
Solar Flayer Mantle (Hunter Cloak)
Void Flayer Mantle (Hunter Cloak)
Treads Upon Stars (Scout Rifle)
Echo Chamber (PlayStation exclusive)
Imago Loop (Hand Cannon)
Theosylon Vibrissae Gauntlets (Warlock Gauntlets)
Fallen S.A.B.E.R.
Baron's Ambition (Machine Gun)
Devouring Maw Helmet (Warlock Helmet)
Sepiks Perfected (The Devil's Lair on 320)
Devils Dawn (Sniper Rifle)
Sepiks Deposed Bond (Warlock Bond)
Shield Brothers
Mau'ual's Maulers Gauntlets (Titan Gauntlets)
Treads Upon Stars (Scout Rifle)
The Abomination Heist (The Summoning Pits on 320)
Devils Dawn (Sniper Rifle)
Mongrel Ogres Grasp's (Hunter Gauntlets)
The Nexus
Mark of the Nexus Undone (Titan Mark)
The Shadow Thief
Baron's Ambition (Machine Gun)
Cloak of Taniks (Hunter Cloak)
Does Not Bow (Assault Rifle)
The Sunless Cell
Dark Blade Helm (Titan Helmet)
Dark Blade's Spite (Fusion Rifle)
The Undying Mind
Imago Loop (Hand Cannon)
Mark of the Undying Mind (Titan Mark)
The Will of Crota
Grasp of Malok (Pulse Rifle)
Omnigul Bond (Warlock Bond)
The Wretched Eye
Anathema Cannon Mark (Titan Mark)
Devils Dawn (Sniper Rifle)
Hood of Malok (Hunter Helmet)
Winter's Run
Stolen Will (Shotgun)
As well as the above, there is a chance of receiving the following too:
Hunter Cloaks:
Cloak of Atropos
Cloak of Hidden Agendas
Cloak of the Leopard
Cloak of Trekmor
Hood of the Night Sun
Octopus Cloak
Rustworn Cloak
Warlock Bonds:
Bond of Polarity
Mystic Drain
Paradox and Truth
The Unconquerable
Trained Chaos
Titan Marks:
Mark of Resolve
Mark of the First Pillar
Mark of the New Sun
---
Want more Destiny: Rise of Iron guides, tips and tricks? Then read our Wrath of the Machine walkthrough and guides, complete list of all Dormant SIVA Cluster locations, tips on how to reach Destiny's max Light level, how to complete the Exotic Gjallarhorn Quest, Khvostov 7G-OX Quest and Thorn Quest and new modes Vanguard Elite Strike Scoring and SRL.
---
Other things to know about Strike-specific loot rewards from using Skeleton Keys
As well as exclusive loot, using Skeleton Keys is a great way of getting higher Light level loot as Infusion fuel, especially as you progress past 365 where the use of Legendary Engrams becomes difficult. As such, unless you have a burning need to raise Light levels early (for the Wrath of the Machine Raid, for example) it might be worth holding off using a Skeleton Key until you're close to 365 to give you a boost at that stage.
You can use Skeleton Keys during individual 320 Strikes as well as the 320 and 350 Light level playlists.
It's possible to get more than one drop when using a Skeleton Key, as well as receive Artifacts.
It appears that The Abomination Heist (the 320 version of The Summoning Pits) doesn't appear in any Quests or Playlists, so if you want to try it out, you'll have to manually select it in the Director.
Always grab the loot that drops from the boss before you use the Skeleton Key on the chest, as anything you receive will be based on your current equipped Light level. As such, it pays to keep some inventory space for new drops before you encounter the boss, to save a mad scamble of clearing room, picking up drops and opening the chest before the timer that ends the Strike counts to zero.
As an aside, Strike bosses count as Ultras that can drop Exotics when using Three of Coins, so make sure you have one active before you kill the boss. Some Strikes have more than one chance to use Three of Coins - such as both Brothers in the Shield Brothers Strike - while some don't count (for whatever reason) at all, such as Omnigul during the Three of Coins battle, and the three Flayers in Dust Palace.
If the chest is opened by one player, while the animation will show the chest being opened, the loot inside cannot be retrieved unless you use a key yourself.