Destiny 2 The Mindbender hidden chest location - how to complete Hiving in Plain Sight
Where to find the hidden chest in Destiny 2 mission The Mindbender.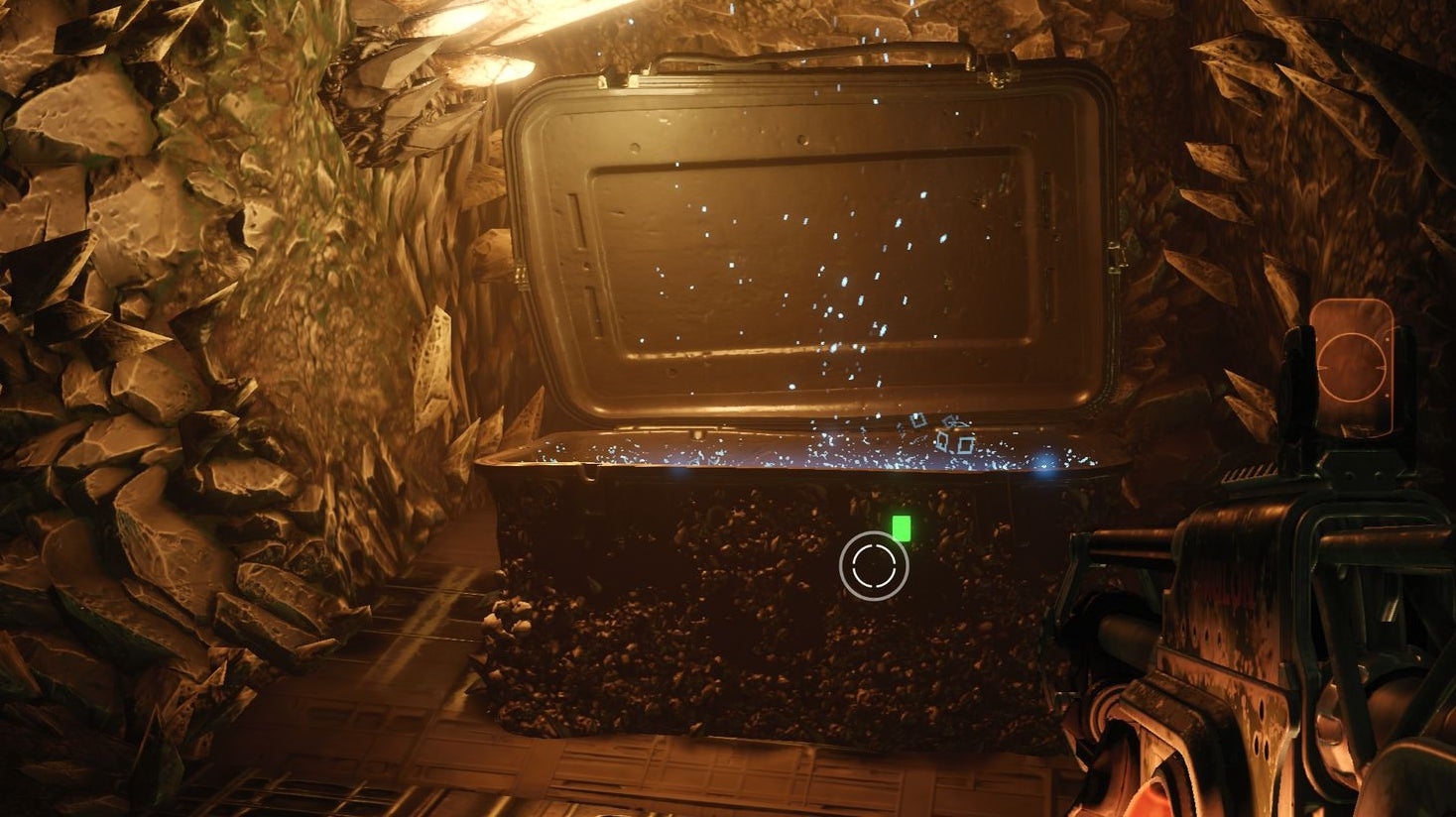 Destiny 2 The Mindbender hidden chest location is an optional Triumph Hiving in Plain Sight you can complete as you go through the Forsaken walkthrough.
It's easily missed, but if you passed it by the first time through the expansion's story, chances are you'll have the opportunity to play it again in future.
Here's where to find the hidden chest location in The Mindbender Adventure, step-by-step.
Where to find the Destiny 2 The Mindbender hidden chest location
First, play through The Mindbender mission until you defeat The Mindbender itself.
Afterward, you're told the Ascendant Plane is collapsing, and you should escape through the portal. Don't be too hasty at this point - though the floor will damage you if you stay in this area, this is where the first step in finding the chest is.
Don't worry about wiping either - you'll spawn back in this room as long as you don't go through the portal.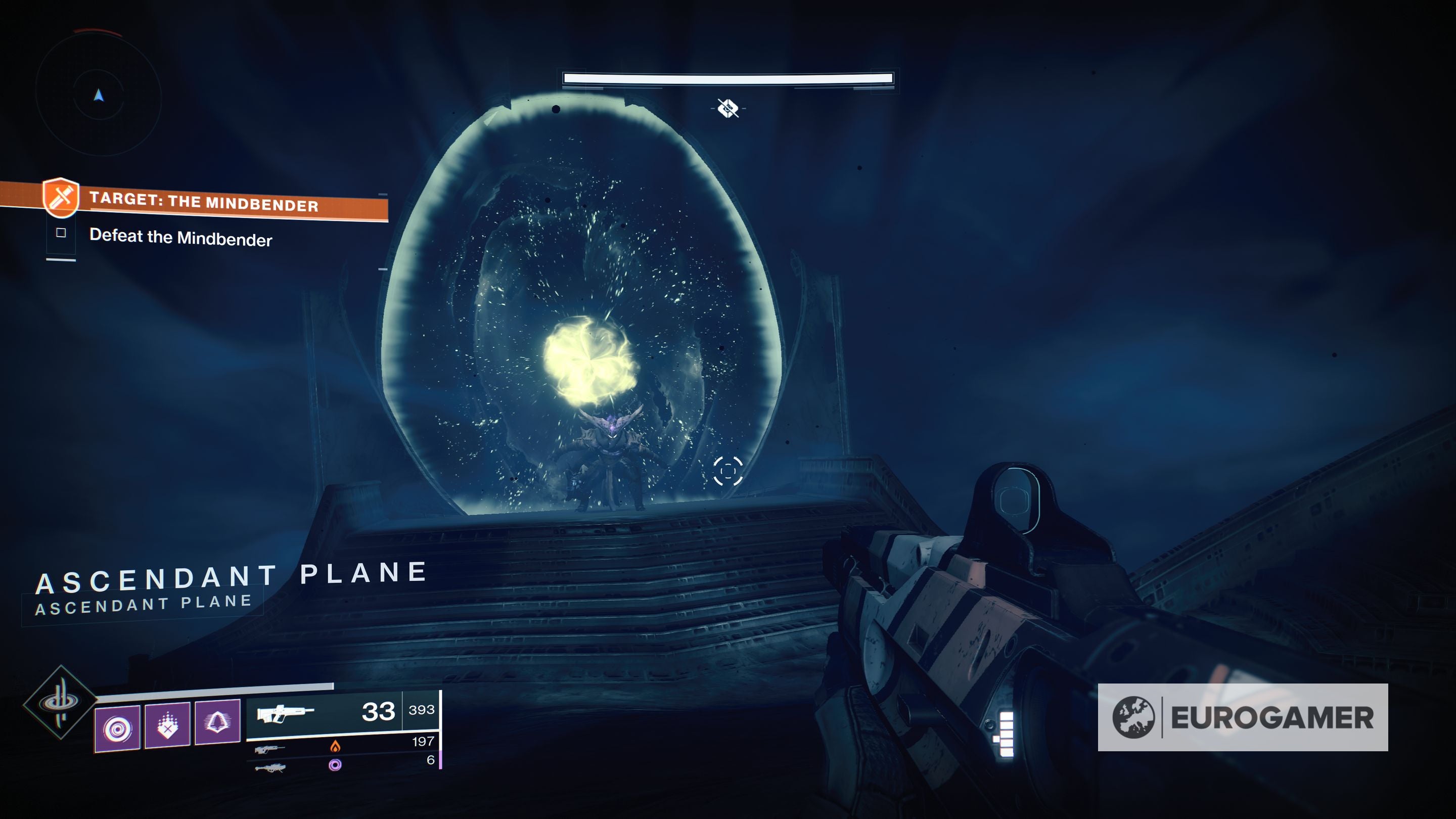 Face the portal's direction, then look just beyond it to the right. There are a series of platforms going up behind it. You may have to show your Ghost to see them easier - much like the platforms on the Dreadnaught back in the original Destiny expansion The Taken King.
Leap up this platform, and take the rest going up and around above the portal, until you find a key.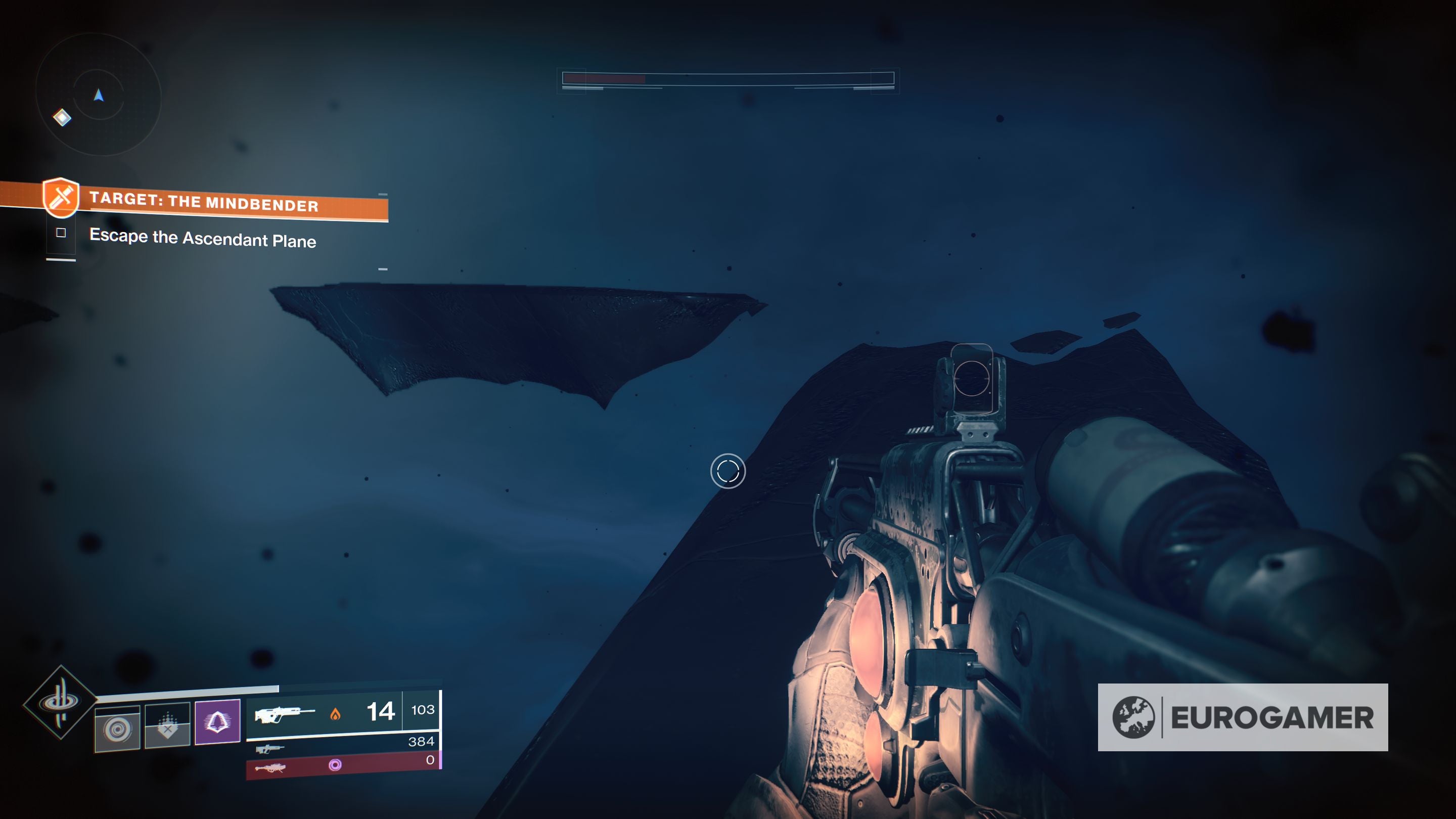 Pick up the key, then drop down in front of the portal, then go through it.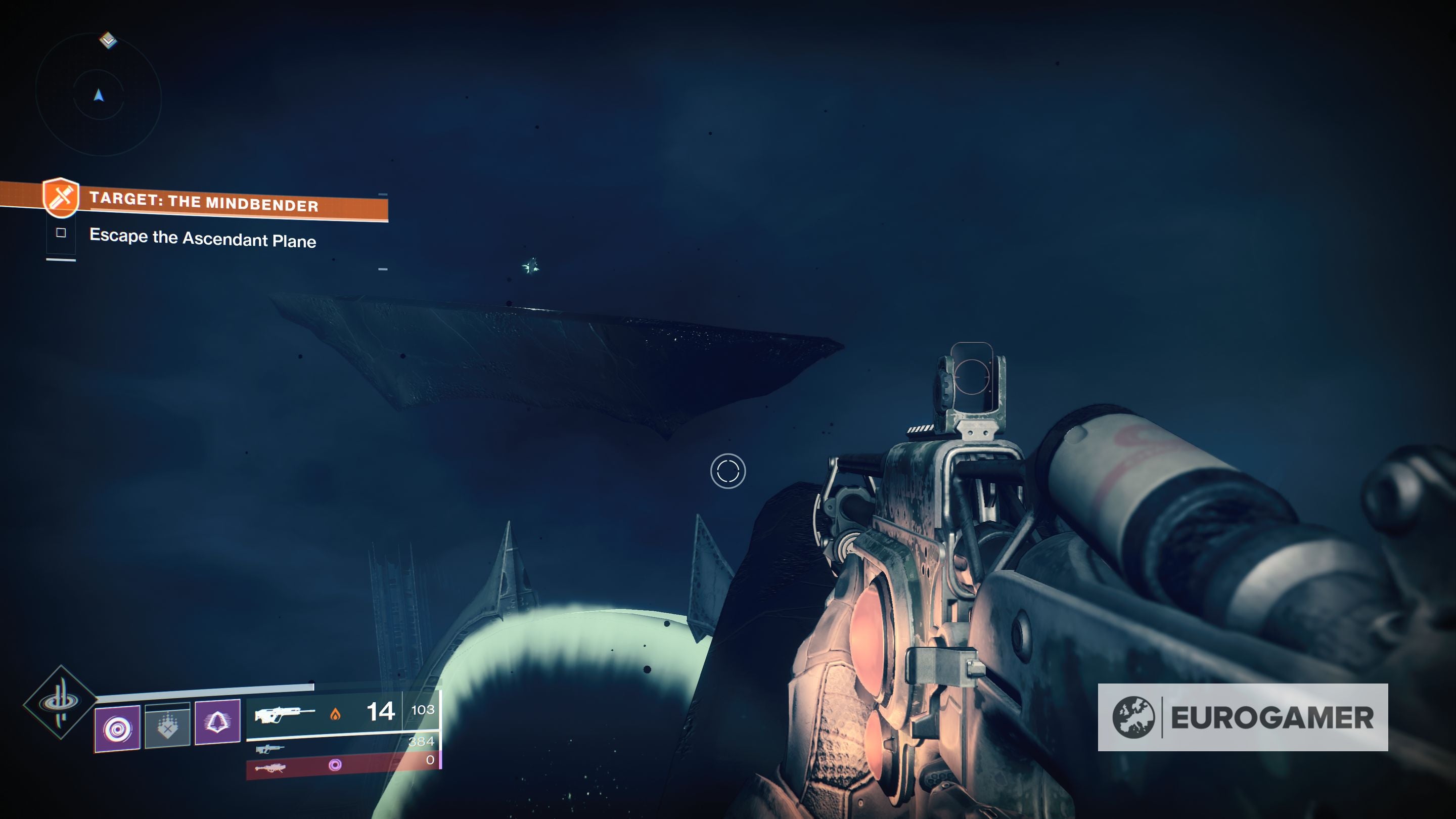 ---
The Season of Plunder is here! New additions include the Sails of the Shipstealer quest, Treasure Coordinates and Map Fragments, Cryptic Quatrains and Quicksilver Storm. Meanwhile, there's the arrival of King's Fall and weapons such as Doom of Chelchis and Touch of Malice, as well as the return of Allied Demand in Iron Banner this season. Get up to speed with our levelling guide ahead of tackling the Duality dungeon, and learn how to collect Calus Bobblehead locations, Calus Automaton locations and find all Opulent Key chests. For The Witch Queen, learn how to get Exotics including Dead Messenger and Parasite.
---
After going through the portal, you'll be in a more hospitable room. Here, turn to the right to see a door.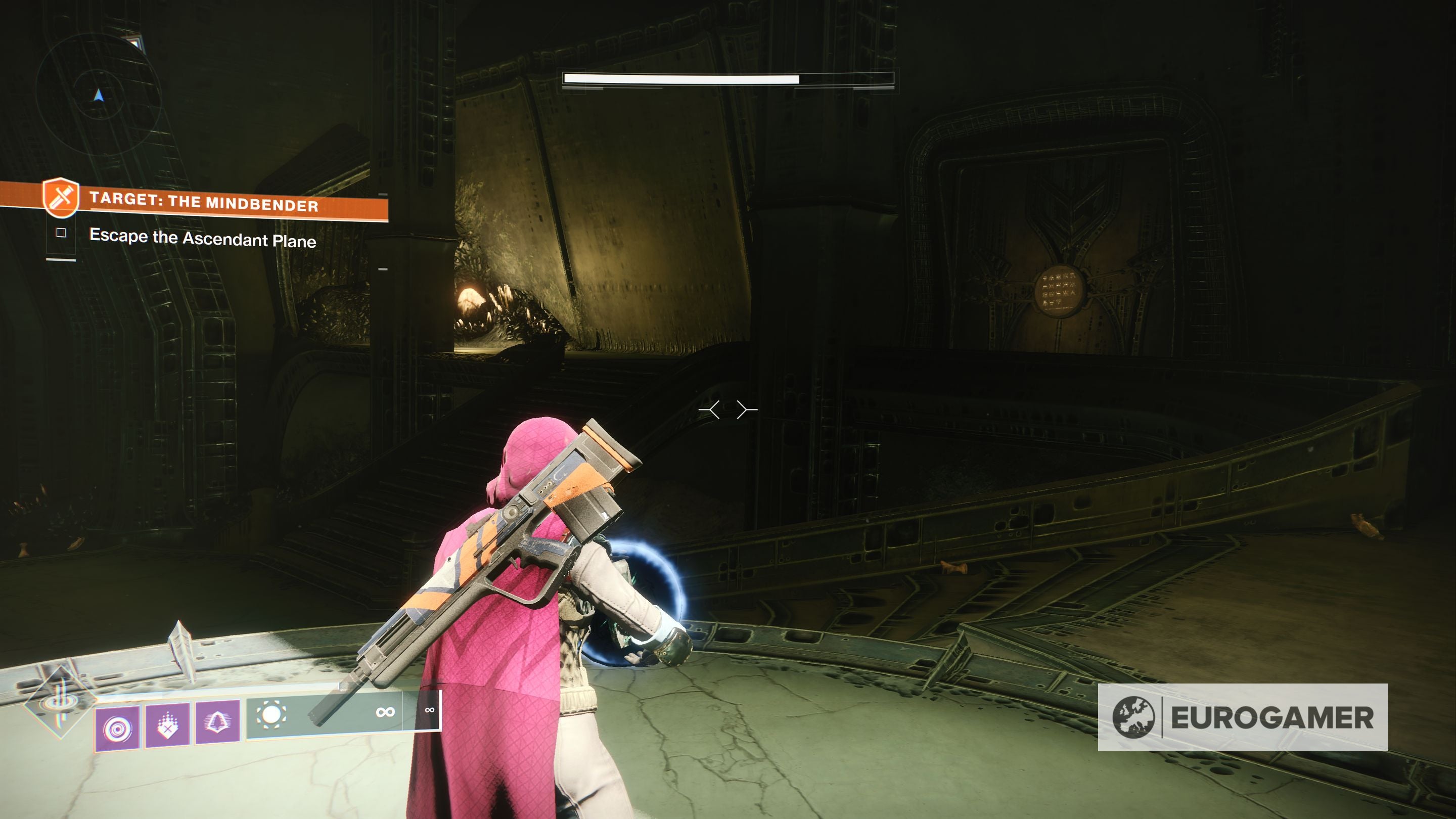 Approaching the door will give you the option to unlock it. Use the button prompt to do so, where you will find The Mindbender hidden chest inside.
Open the hidden chest, and the 'Hiving in Plain Sight' Triumph is yours - as well as the 'Secret Treasure' Emblem.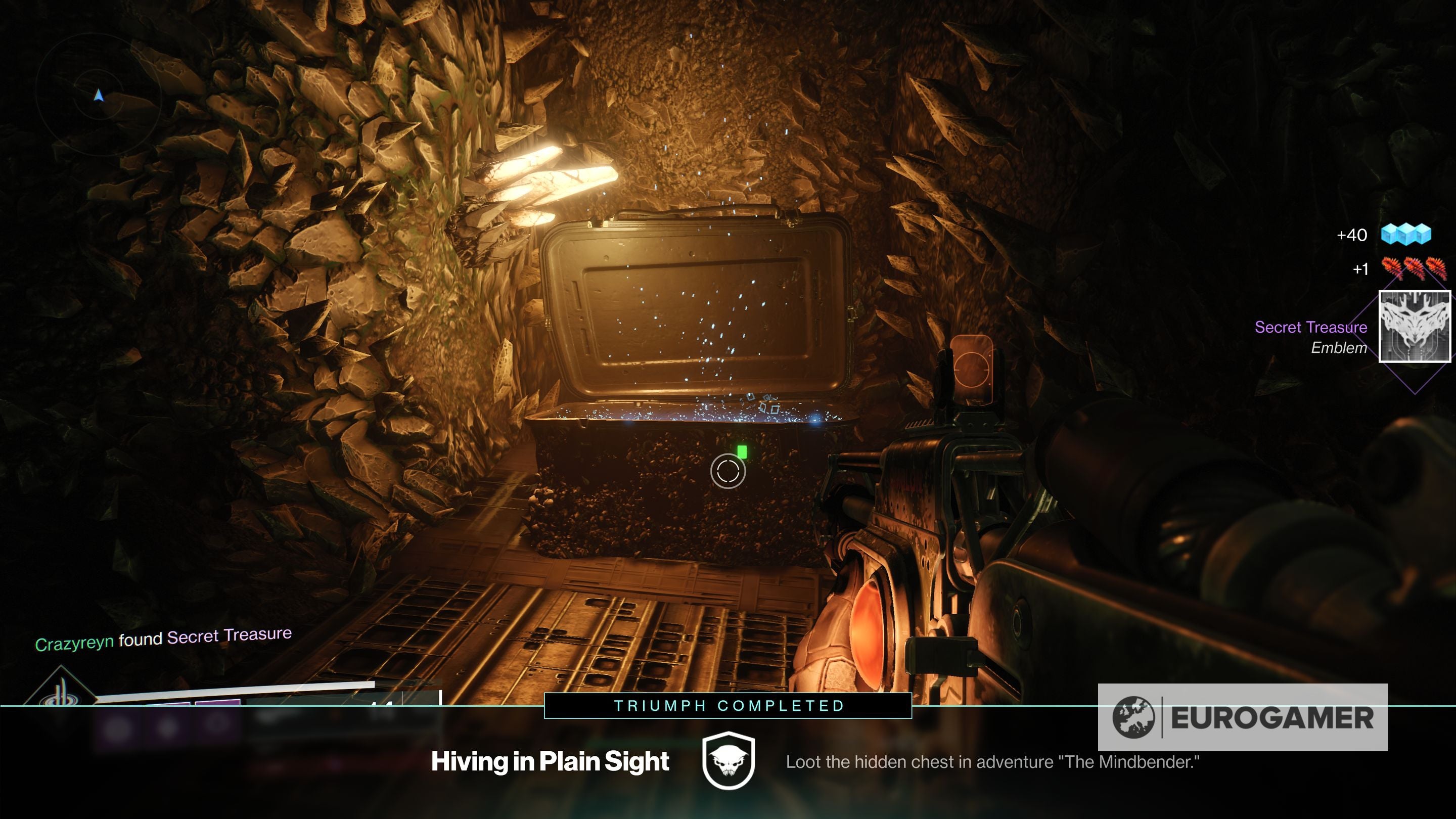 Nicely done!