Destiny 2 Season of the Worthy kicks off next week - and you get to power up Rasputin
We're not.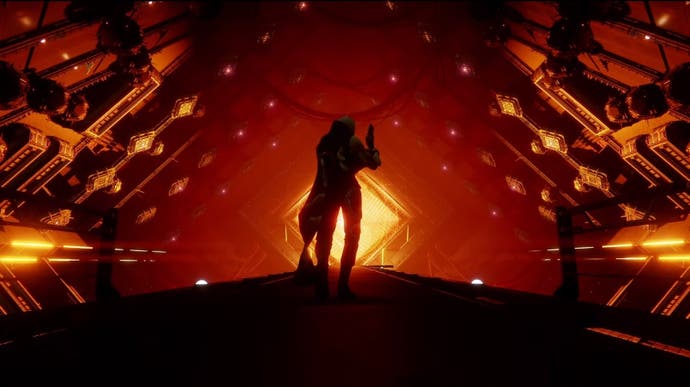 Destiny 2's Season of the Worthy kicks off next week at 6pm UK time on 10th March.
Season of the Worthy brings back popular hardcore Destiny 1 PVP mode Trials of Osiris, as well as some Destiny 1 maps, new exotic weapons and armour, a new season pass and a bit more story.
Speaking of story, the Cabal send colossal Cabal space weapon The Almighty on a collision course with the Last City, so you have to power up and then fight alongside Rasputin, the big Destiny Warmind, to take it out. Here's the official blurb:
"With the Sundial freed from the clutches of the Red Legion, one escaped Psion Flayer enacts a desperate ploy for revenge against the Last City. Guardians of the Light must set aside old differences to band together with unlikely allies and save the City from total destruction."
To this end, public events will fuel Rasputin's defenses, and you'll need to clear bunkers throughout the system to reestablish communication with it.
Here's how everything in Season of the Worthy is divided up between those with the season pass and those without: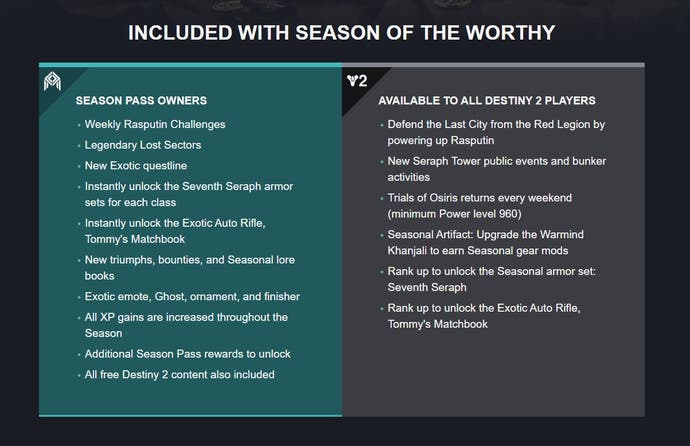 And here's the Season of the Worthy roadmap: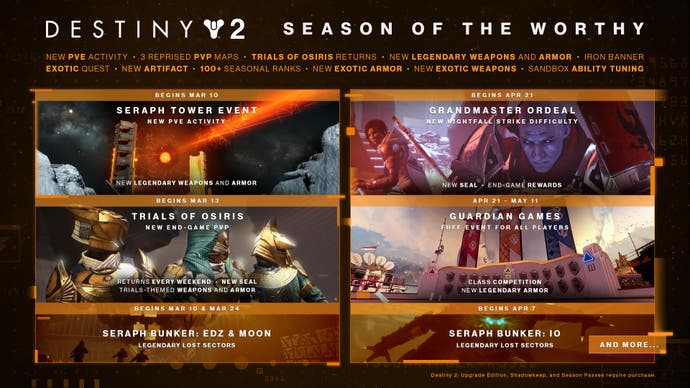 Season of the Worthy runs until 9th June.