Destiny 2 Lost Sector locations on EDZ, Titan, Nessus and Io
How to find and complete each planet's set of mini-dungeons.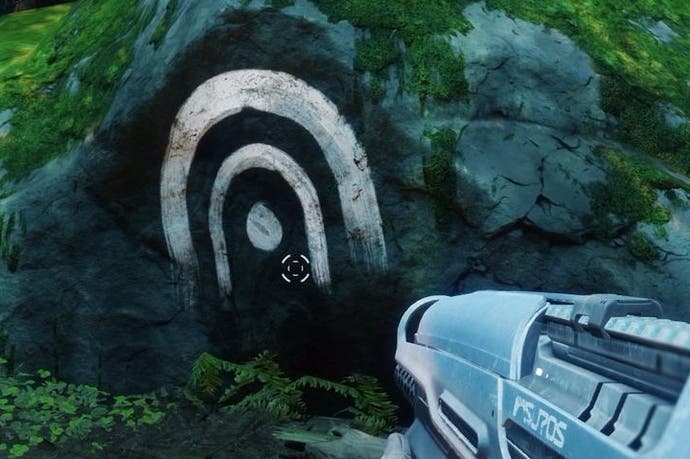 Destiny 2 Lost Sectors are something new to Bungie's space-faring sequel - mini-dungeons that you can find as you explore each Patrol area, each with a manner of things to shoot and find.
There are a total of 27 spread across Earth, Nessus, Titan and Io and each one offers varying levels of challenge - including lots of enemies and a dungeon mini boss).
They have been given a new lease of life thanks to Wanted Bounties and Nightmares, which have you hunt down special versions of enemies introduced in different expansions, most of which have taken refuge in Lost Sectors throughout the Solar System.
On this page:
What are Lost Sectors in Destiny 2?
Lost Sectors are mini-dungeons tucked away off the beaten path in the game's many Patrol areas. As you are exploring, you will find a symbol painted on a wall like this, indicating that one is nearby: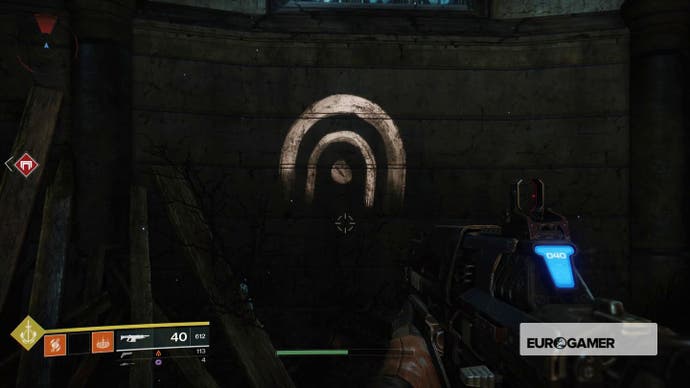 From there, the dungeon is close, you just have to find the entrance, which is where our series of links below come in.
Once you're inside, you then have to clear the dungeon of its enemies, including a named boss. Doing so will allow you to open the Lost Sector chest at the end and take its loot.
The game's first EDZ mission will give you a taste of this, taking you into the basement of the church where one of the Trostland Lost Sectors can be found.
Lost Sector locations
Below is a list of Lost Sectors and their locations in the game's original four planets - EDZ, Titan, Nessus and Io. If you're looking for other planets, we have decided pages for Dreaming City Lost Sectors and Moon Lost Sectors.
The game doesn't provide a Power level suggestion for completing each one, but if you are in that area for another objective, chances are you are powerful enough to take it on - there's no need to unlock them otherwise.
However, some can be very difficult, so don't worry about getting them out of the way from the beginning. Try tackling them in a squad or after you've finished the campaign and hit level 20; we found a Power Level of 200 and over made us strong enough for any of them.
EDZ
Titan
Nessus
Io
If you're looking for other planets, we have decided pages for Dreaming City Lost Sectors and Moon Lost Sectors.
---
The Season of the Deep is here alongside the Into the Depths quest. You can know go fishing too! Don't forget to keep an eye on the Lost Sector and King's Fall challenge rotation schedule!
---
Lost Sector rewards and repeatable loot
Lost Sectors typically contain several loot drops and a Token for that planet.
Though they are dungeons that can be cleared, they are repeatable (once per instance - so leaving the planet and returning should see it respawn) allowing you to get loot again.
However, it won't be as much as the first time you completed it, and are more in-line with a loot chest you'd receive after an activity such as a Public Event - usually one Blue (rare) Engram with a Token for that planet's Faction.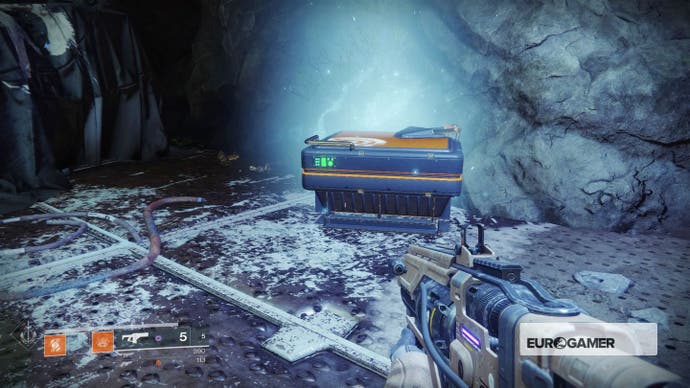 Once you get so far in the story, you'll unlock some additional systems and features, including Challenges.
These give you additional tasks to do in each mode, and in Patrol, once of these could include doing a Lost Sector within a specific area of planet, giving you further incentive to replay Lost Sectors you have already cleared. If you're stuck for where to do one, the above list will come in handy.
Additional reporting by Matthew Reynolds