Destiny 2 Labyrinth levers, underbelly entrance, Calus's gifts chest locations and other Embarkment secrets
Here's what we know about the many secrets hidden inside the belly of the Leviathan.
The new Raid in Destiny 2 is unlike any dungeon of its kind in the original game, part of which is due to the huge Labyrinth underbelly there is to explore outside of the main progression.
One of the Raid's new challenges is exploring The Labyrinth in search for three of Calus's gifts in the underbelly. Though we have yet to find three loot gifts or every secret, here's how to get inside and start exploring yourself.
If you want to read more about the Raid, our Destiny 2 Leviathan guide and walkthrough can be help with every main encounter, including the Castellum, Royal Pools, Pleasure Gardens, Gauntlet and final boss, as well as how to access and explore the Labyrinth underbelly.
How to get into the underbelly with the six levers and find where the way is open
From where you spawn into the Raid's Embarkment area, you would usually go up the steps ahead of you and up into the Castellum.
However instead, drop down the steps below the first enemies you'll see, and you'll find a room with six levers.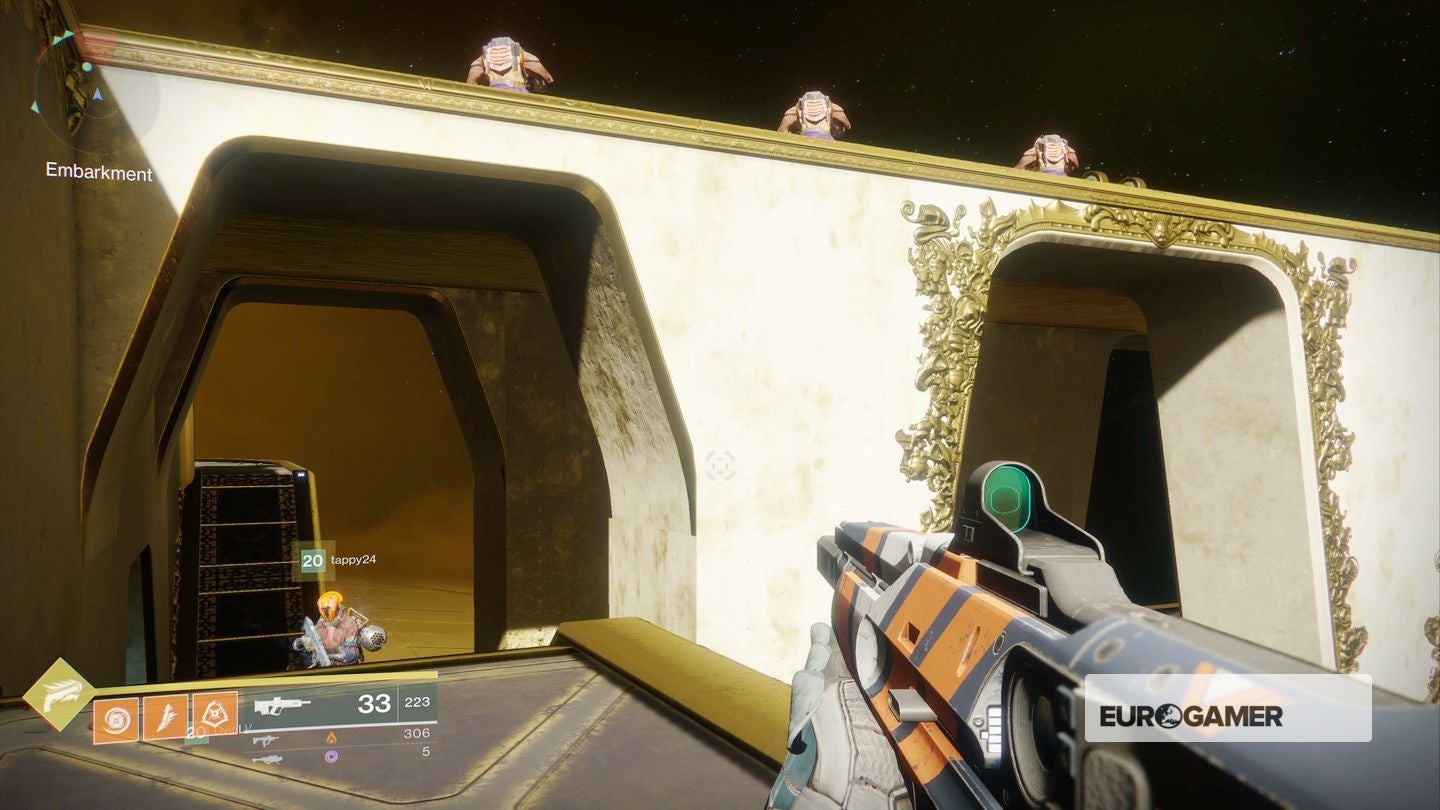 Each player must take a lever and pull them in the following order, from left to right as you come in:
1 5 3 2 4 6
Do it correctly and fast enough, and 'the way is open' will appear on screen to tell you something has changed elsewhere.
Head back outside. The Embarkment area is lots of levels, steps and closed doors for you to discover. If you head to the middle level, with the water in the middle, you'll notice a passage as opened up with pipes along the ground.
Jump over and use these pipes to enter the Underbelly. Enjoy exploring!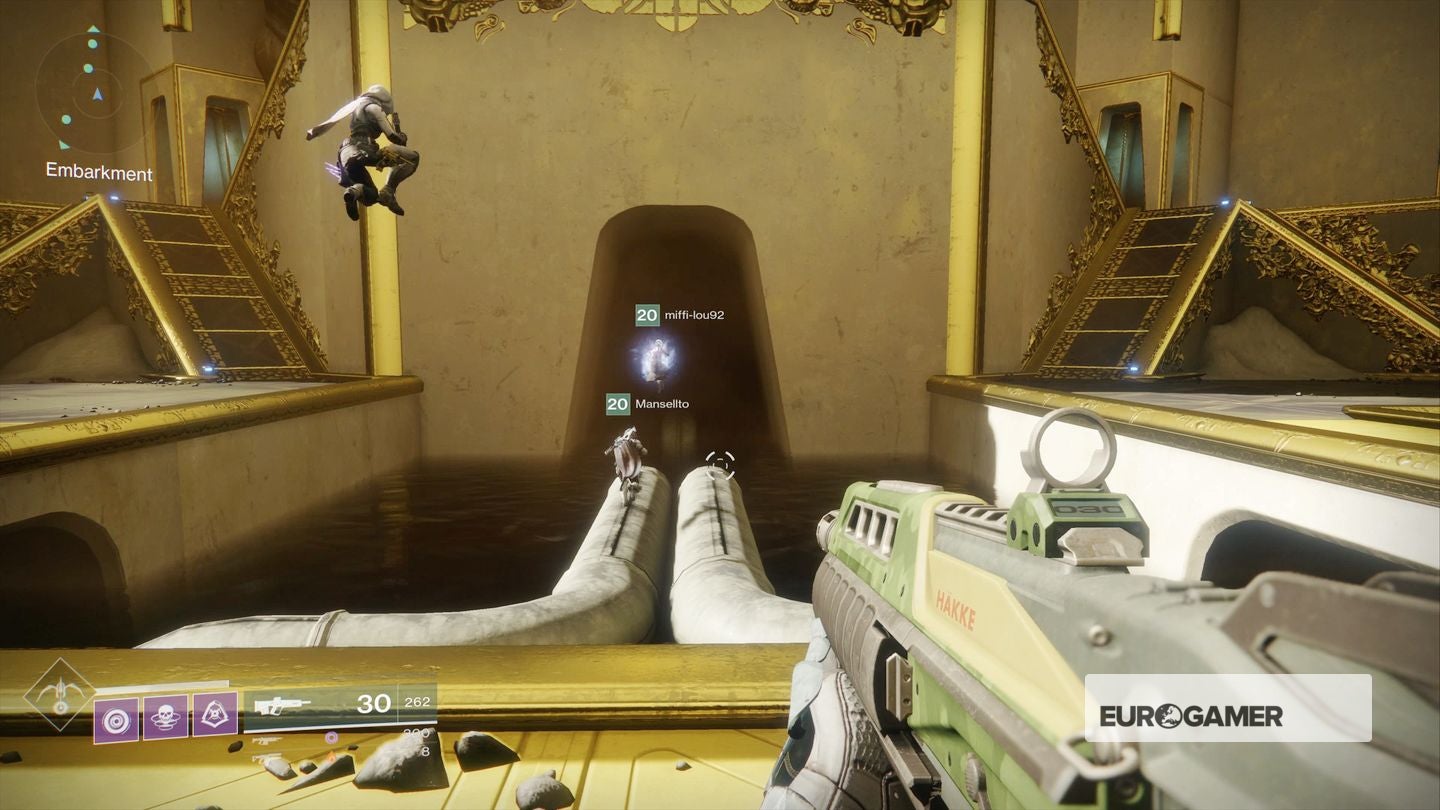 If, for whatever reason this doesn't work (try the levers above a little faster and ensure everyone knows the order correctly) there is also a second way in. In the Embarkment area outside, go to a room on the left side in the middle level, which contains yet more levers around pipes.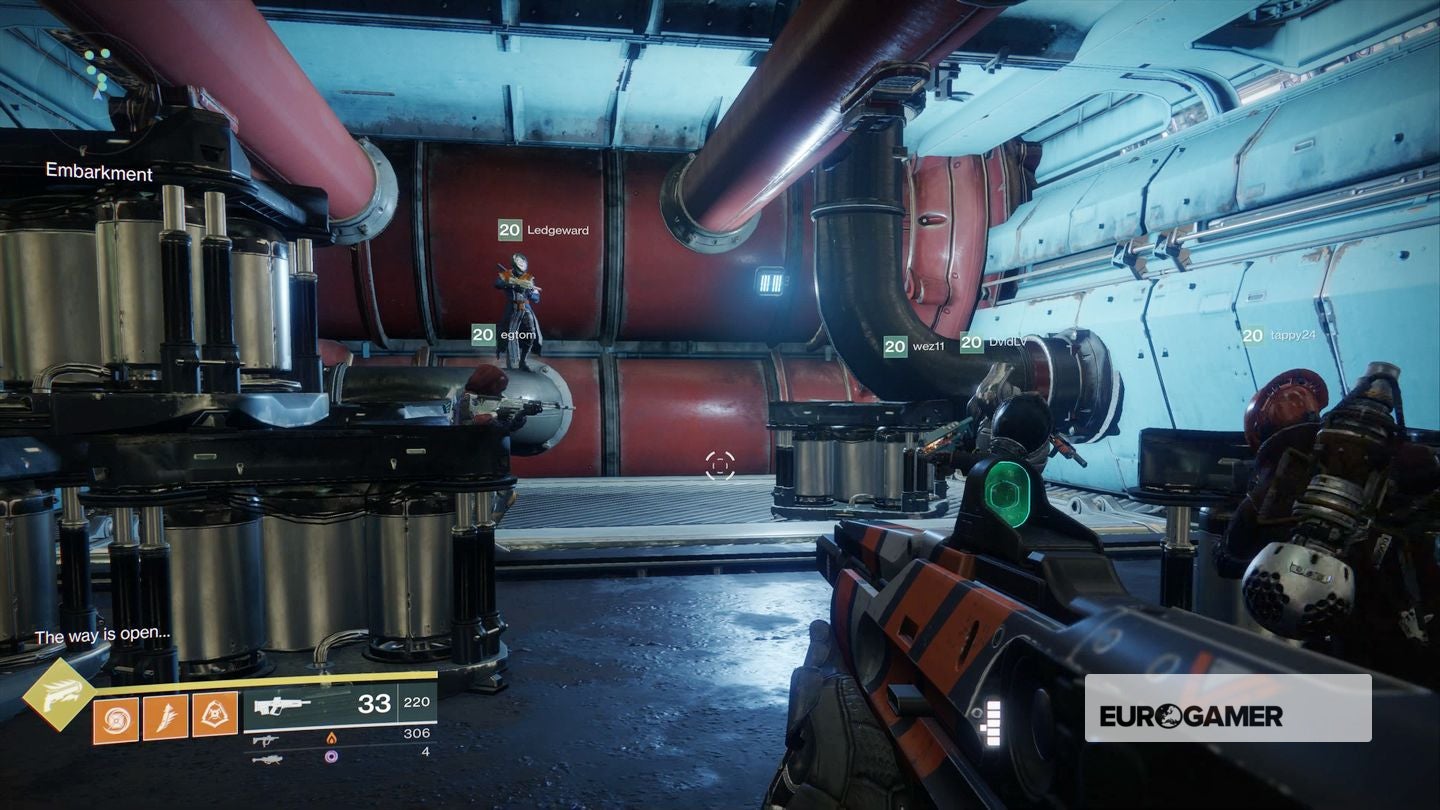 Once inside, each take a lever and pull them all at once. This will trigger another 'the way is open' prompt if correct.
Head outside. On this left side on a level above, you should see a waterfall has disappeared. At the right angle, red lighting that indicates a passage. You have to make your way in there.
To do so, head all the way to the top of the Embarkment, where there are rows of enemies standing there before you go inside. Instead, on the left is a pool of black water, with a golden lip round the outside. Jump across onto that lip.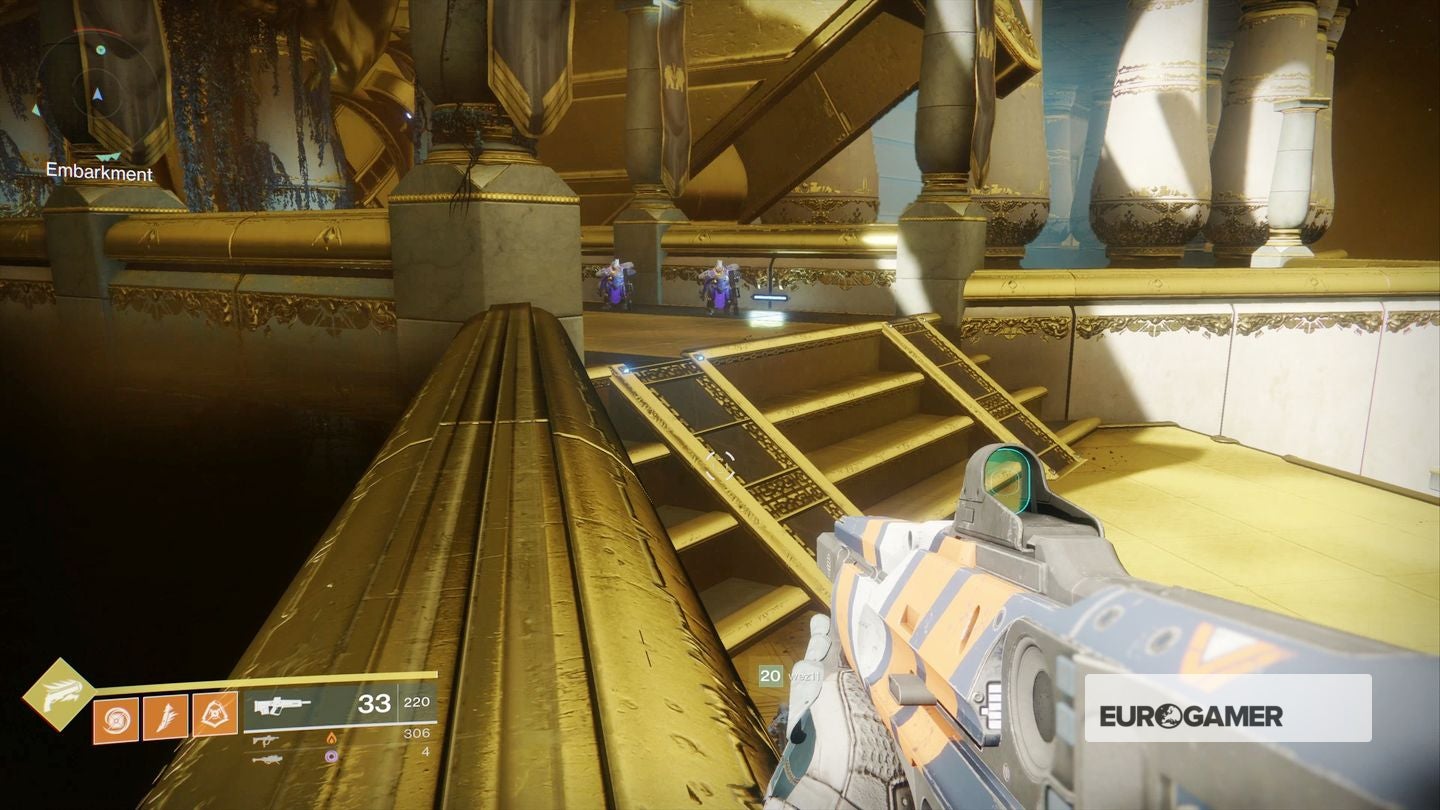 Keep going until you can see where that room is - though from this height, it's just green vines.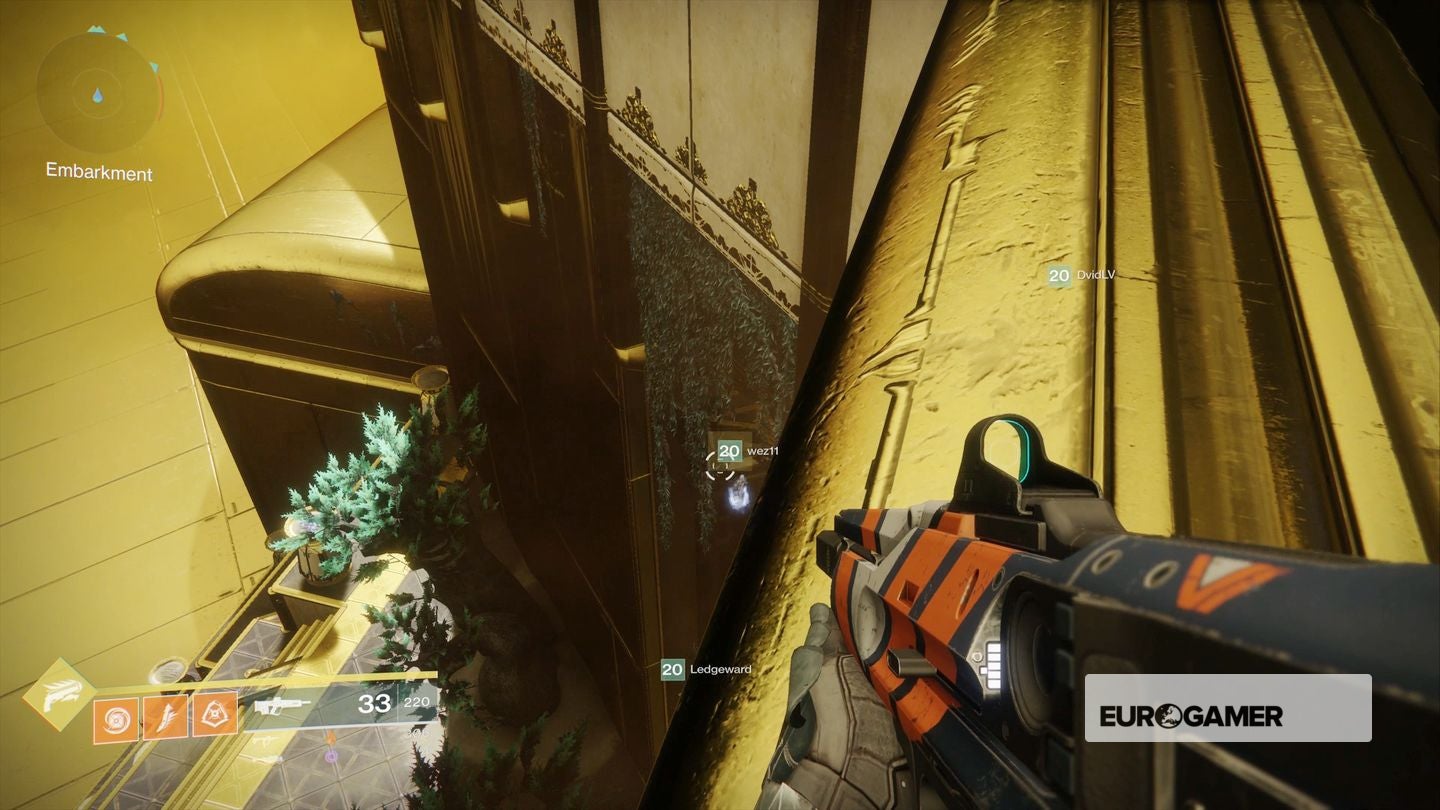 With a long double jump or triple jump (jump into your class abilities and change it to whatever you find easiest) drop down and go as right as you can. You should land on either a dark platform above the room - in which case you can drop down slightly again and hop inside - or onto a set of golden chains either side, again, a short hop away from the room.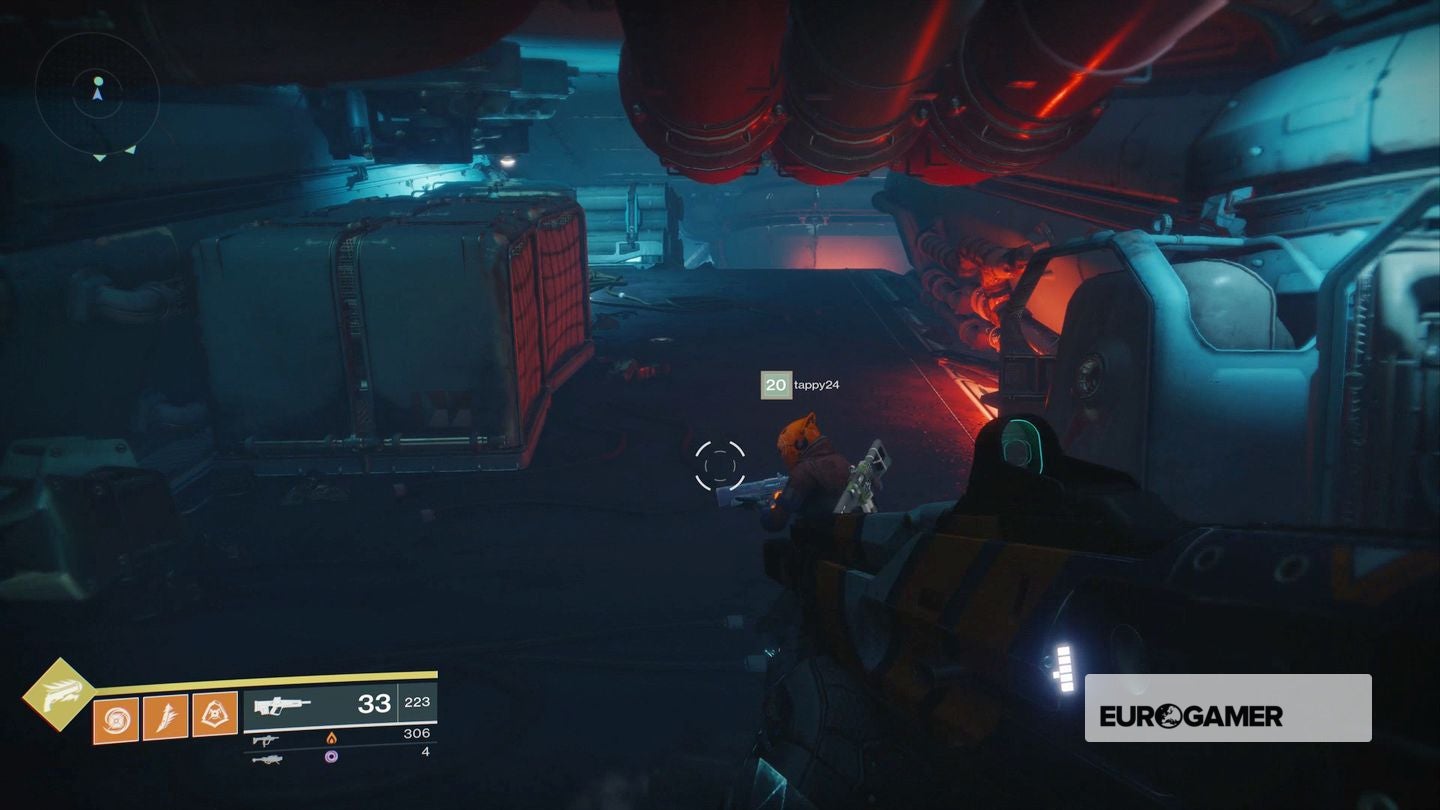 Once inside, the Underbelly is yours to explore.
Once inside, there are a lot of rooms, passages and switches to find inside the underbelly. Since it's so vast (and frankly run to explore) we'd recommend going in yourself blind, remembering the routes you haven't taken and seeing what you find.
Two points of interest in particular are checkpoint shortcuts - allowing you to return to unlocked areas without having to go through the Castellum each time - as well as loot chests.
Labyrinth loot and Calus's gifts chest locations
Once inside the Labyrinth, there are a series of chests to find and open with corresponding keys. Each completed section of the Raid will give you one of these Keys for completing it (seemingly at random, though everyone in the team will receive the same type of Key).
The following video by SXVXN showcases all chest locations for the Engine, Aqueduct, Ventilator Keys and more:
It's worth noting any Keys earned must be spent that week before the weekly reset as they will disappear - so be sure to get exploring the Underbelly before Tuesday.
What is inside is additional gear drops, Engrams and Faction Tokens for Benedict 99-40, the Leviathan vendor, accessible once you complete the Raid. It's worth noting that loot in general - whether from bosses or these chests - appears to be randomised, and doesn't follow a traditional loot table as with previous Destiny Raids.
---
The Season of the Seraph is here alongside More than a Weapon, Seraph Key Codes and Resonate Stems and the addition of Rose in Crucible. Elsewhere, we've seen the arrival of . Moments of Triumph 2022, new Exotics and an increased max level cap. Earliear this year we had the arrival of King's Fall and King's Fall challenges, plus weapons including Doom of Chelchis and Touch of Malice. For The Witch Queen, learn how to get Dead Messenger and Parasite.
---
Other underbelly and Embarkment secrets
There are ways back to the Embarkment from these underbelly passages, with walls that dissolve when you walk through them. They are at the dead end of a few of the more prominent passages, and means you don't have to do the platforming mentioned above to get back inside every time.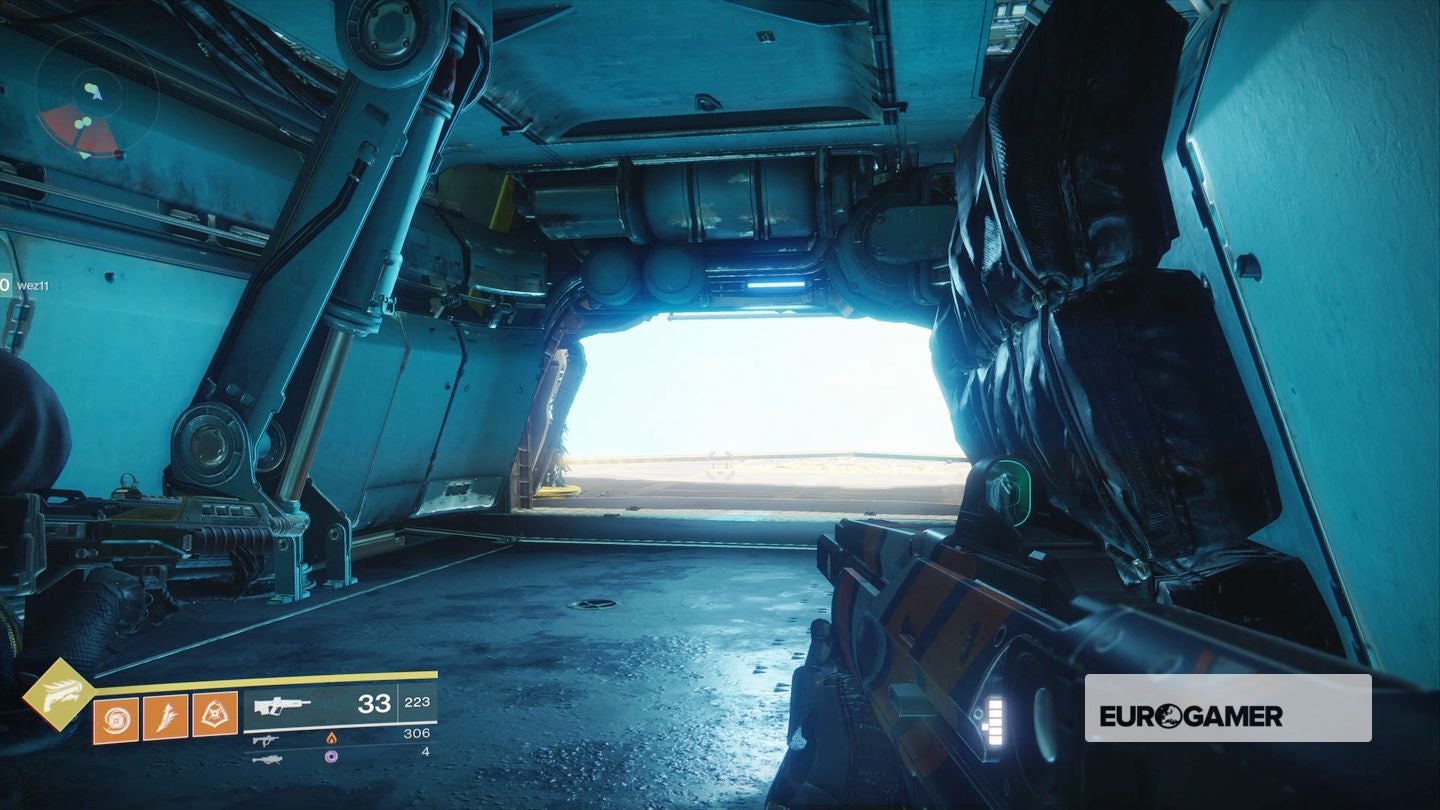 What other things are inside the underbelly? There are enemies inside some of these areas, including the Watchers, which call reinforcements when you approach them.
These guard the above Gifts, which you use your Keys to open. Killing all Watchers in a room before they call reinforcements will see you gain access to them.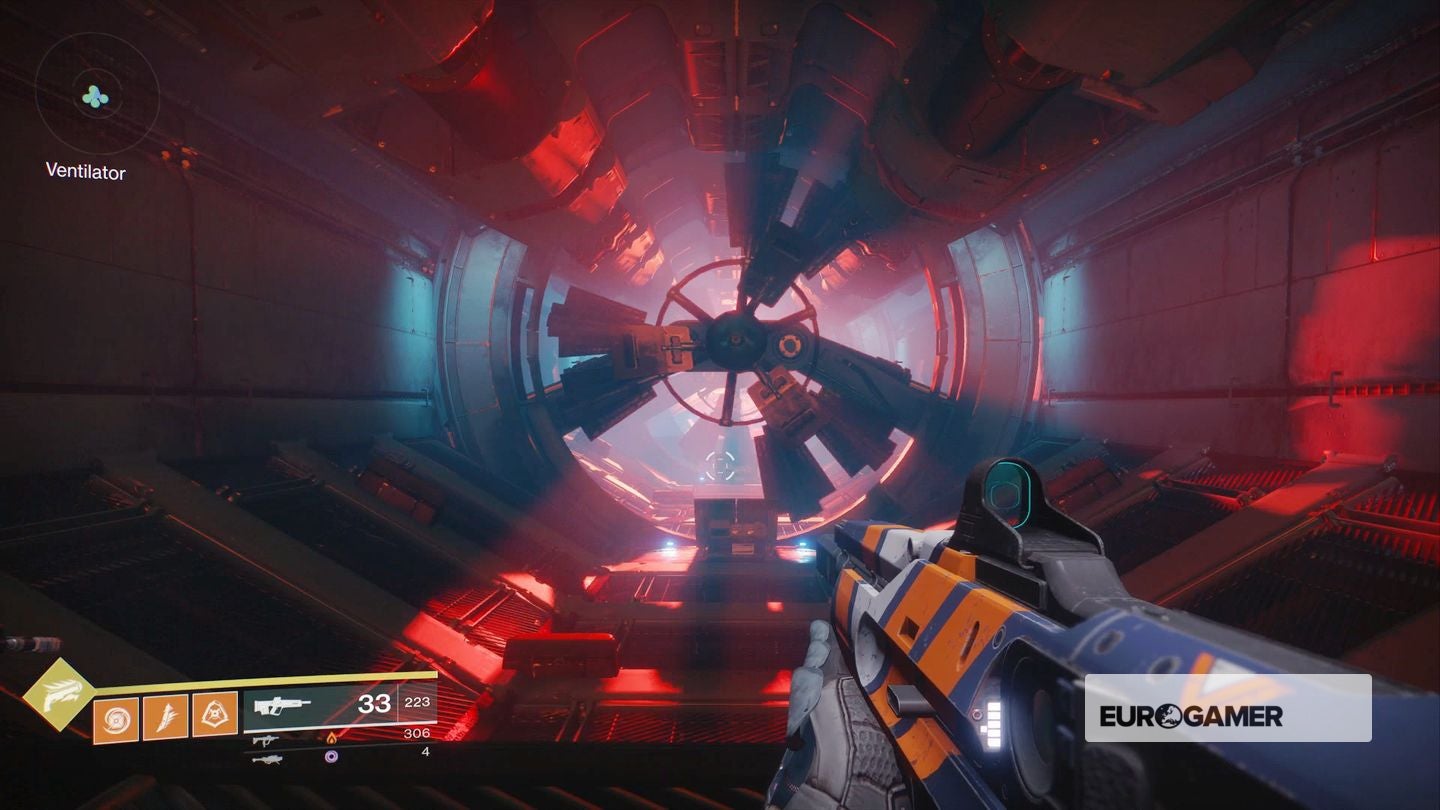 Meanwhile, exploring the exterior of the Embarkment features small, golden pressure plates you can stand on. We've found several, and assume there's enough for each fireteam member to stand on and trigger something.
And there's bound to be a lot more besides what's featured here. We'll update this page when ourselves or the community comes across anything particular juicy.