Destiny 2 Google Stadia players can only play with other Stadia players at launch
Thorn.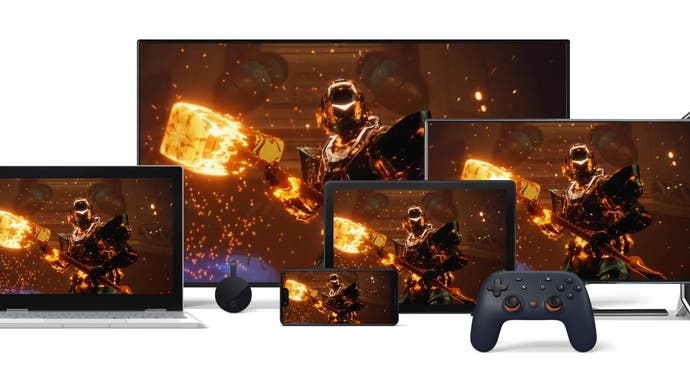 Destiny 2 Stadia players can only play with other Stadia players, Bungie has confirmed.
Stadia is its own ecosystem, just like current existing platforms, Bungie explained in a FAQ.
This sounds like bad news for prospective Stadia owners, who, when it comes to Destiny 2 at least, will be limited to a userbase that excludes the wider PC community.
Destiny 2 has become something of a leading light for Stadia, and Destiny 2: The Collection is free with the £8.99-a-month Stadia Pro subscription (you get three months of Stadia Pro free with the £119 Founder's Edition). The Collection includes the Shadowkeep and Forsaken expansions with Annual Passes, Curse of Osiris and Warmind.
In a follow-up tweet, Destiny general manager Mike Noseworthy said that while there's no policy or technological barrier preventing Bungie from including Stadia in cross-play with PC, this year the developer is focusing on cross-save for all platforms.
Cross-save means you'll be able to access the same character and its progression across multiple platforms, including PC, Stadia, PlayStation 4 and Xbox One.
Stadia is due out November 2019.