Destiny 2 Forsaken's Dreaming City was originally very different
And other tidbits from Bungie's EGX developer session.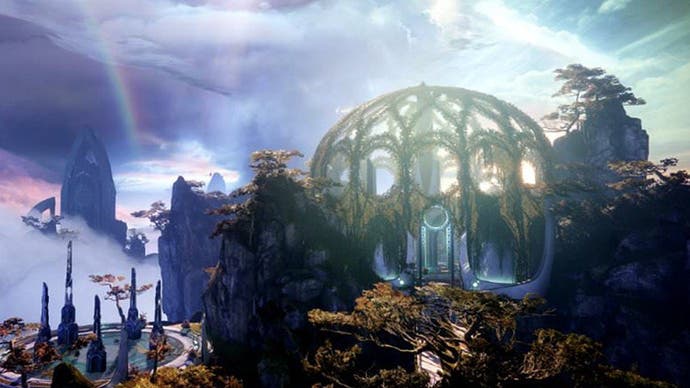 Destiny 2: Forsaken's big new location, The Dreaming City, was originally planned to be very different to how it ended up. Speaking in a panel session this weekend at EGX, the show run by Eurogamer's parent company Gamer Network, developer Bungie spilled the beans on its latest in-game destination.
When work began on The Dreaming City last year, the Awoken's home was originally going to be a standard Destiny location - you would explore it through story missions first, then finally unlock access to the expansion's raid after hours of other content.
It was only around November last year Bungie decided The Dreaming City would operate differently - that you would be able to explore all of it as soon as you could access the area, and the raid would be unlocked from the off, too. The location's ongoing story would then be told organically over time through the Curse plotline which unlocked after the first team of players beat the raid.
It was a fun panel to watch, with plenty of beautiful concept art shown off the first time and a few other tidbits. For example: Forsaken's Ascendant Challenge puzzles were inspired by the 3D platforming of Super Mario Sunshine's no-FLUDD levels.
Oh, and there was also this: