Destiny 2 director discusses changes ahead of game's fourth year
Bright Engrams no longer purchasable, Legendary gear to get infusion cap.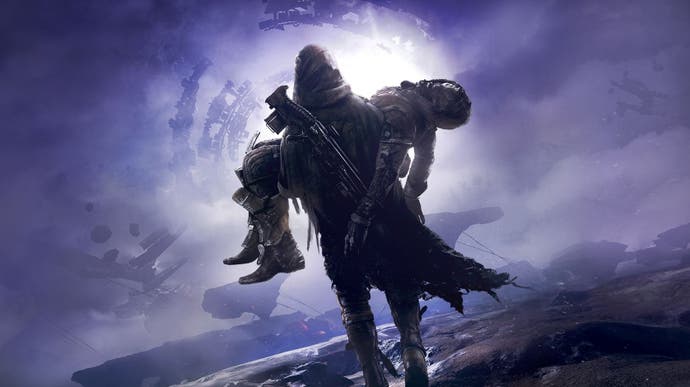 Destiny 2 director Luke Smith has released a new blog post on the state of the game, and given an update on how Bungie's shooter will change as it heads towards its fourth year.
No one realistically expected a Destiny 3 this September, the month Destiny's big releases regularly appear. But in Smith's latest Director's Cut blog, there are several mentions of Destiny 2 Year 4 as a thing the developer is already well into the planning stages for.
Destiny 2's future seasons will have less "FOMO" to them, Smith said, as Bungie rejigs its development time and resources away from activities which disappear when a season ends, and towards enhancements which evolve the core game.
"What we're discussing now - and which is early enough that things might still change - is how we focus our efforts around Seasons from a development standpoint," Smith wrote, "while also trying to create the moments that make memories, WHILE ALSO balancing the amount of 'fear of missing out'. This is a tricky balance, because these elements don't connect neatly and, in many cases, they work against one another."
This year's seasons (in Destiny 2 Year 3) have too much FOMO, Smith admitted, which is something Bungie is working to fix.
"We're talking about moving away from creating Season-bespoke private activities and instead using that time and effort to build themes that aren't just represented by a marquee event that will fade away, but rather to inject these Seasonal themes into more of the game," Smith added.
"Like we continue to evolve the world's narrative, we could invest more in the evolving world of our public spaces and take further efforts to evolve Destiny 2's core activities."
At the same time, Smith acknowledged, Destiny 2 can only grow so big. This is something Bungie has stated already - an admission the game will not become a World of Warcraft-sized monolith featuring every planet and moon in its solar system.
One big change which illustrates this is the now-enormous Legendary loot pool, all of which is capable of being upgraded to the game's current max power level. This has become too much of a burden to maintain, and so Legendary weapons will in the future have a lifespan for how long they can remain current. (Exotic weapons are not being considered for this change at the moment.)
"The simplest version of how it is going to work is: Legendary weapons will have fixed values for how high they can be infused," Smith suggested. "Those values will project the weapon's viable-in-end-game lifespan and we think that lifespan is somewhere between nine and 15 months."
Starting with the upcoming Season 10, Destiny 2 will remove the blind box-style Bright Engrams as purchasable items from its in-game Eververse Store - a positive change.
"We want players to know what something costs before they buy it. Bright Engrams don't live up to that principle so we will no longer be selling them on the Eververse Store, though they will still appear on the Free Track of the Season Pass."
Other tweaks will include a redesigned quest log and, this autumn, an improved entry into Destiny for players starting with the game's free New Light version. Well timed, perhaps, for those joining on new consoles?