Destiny 2 Book of the Forgotten: How to get Spectral Pages and Manifested Pages explained
How to unlock new lore as part of the Halloween event.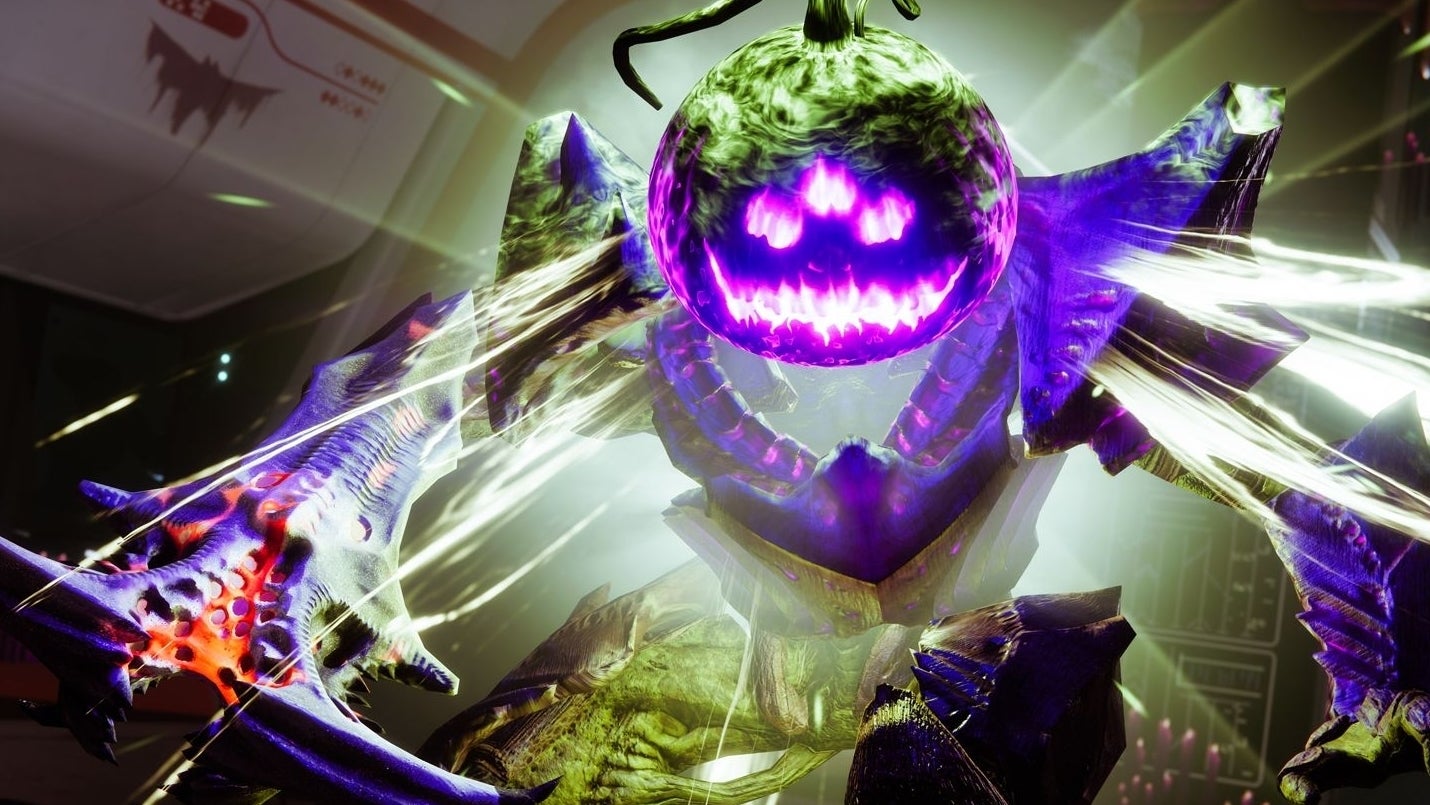 The Book of the Forgotten is new lore introduced in Destiny 2's Festival of the Lost 2021.
This must be contracted using two new types of items - Spectral Pages and Manifested Pages - which are earned from completing both regular activities and the new seasonal one, Haunted Lost Sectors.
On this page:
Book of Forgotten location: How to unlock the Book of the Forgotten in Destiny 2
The Book of the Forgotten is an item present exclusively during Festival of the Lost 2021. With it, you're able to unlock a total of 27 lore entries told by Glint.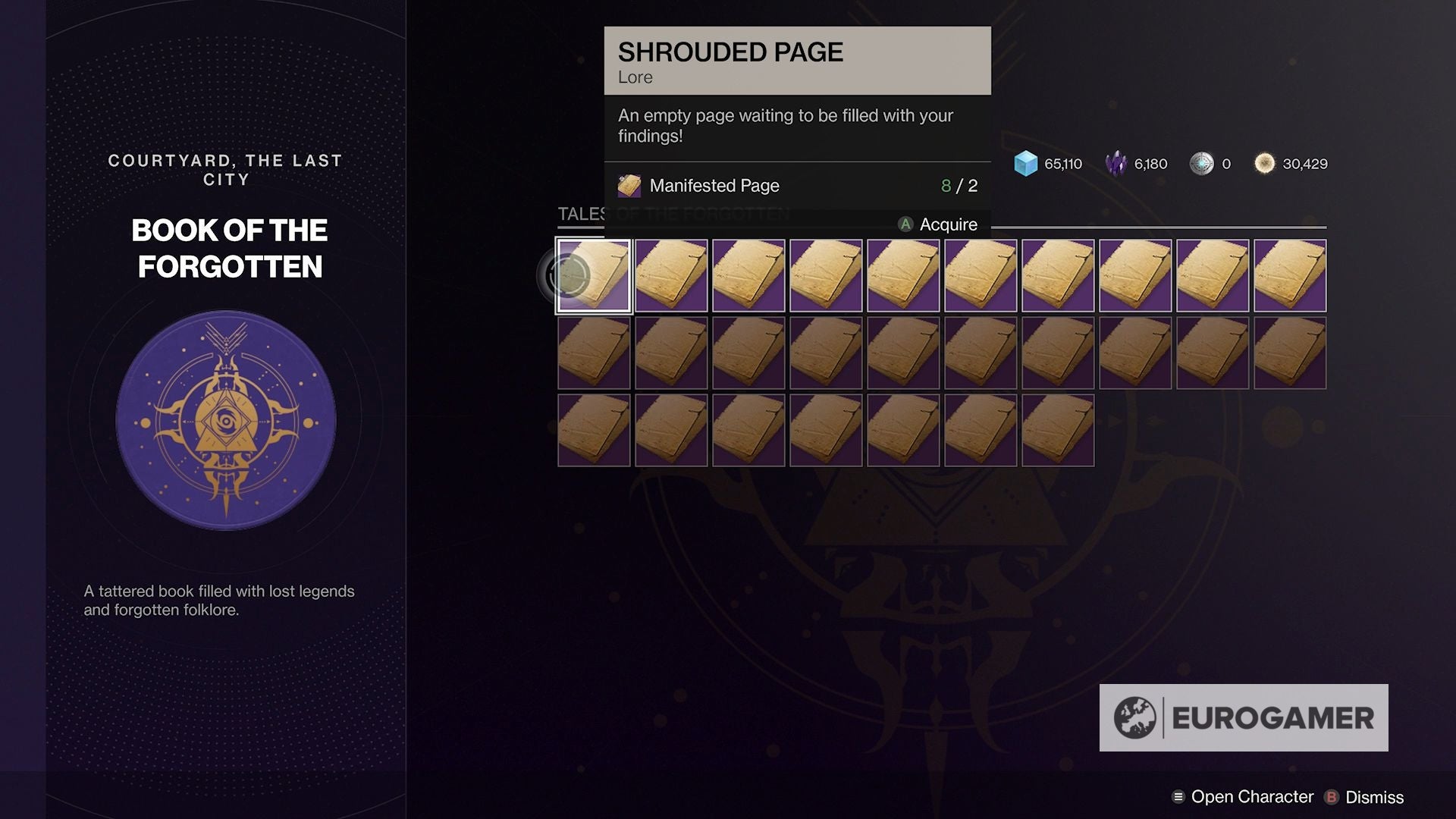 In order to unlock the Book of the Forgotten, you must complete Eva Levante's quest, Gone but not Forgotten, which is first obtained in the Tower.
From there, you can find the book next to Eva - easily missed when the Haunted Lost Sector totem is also nearby.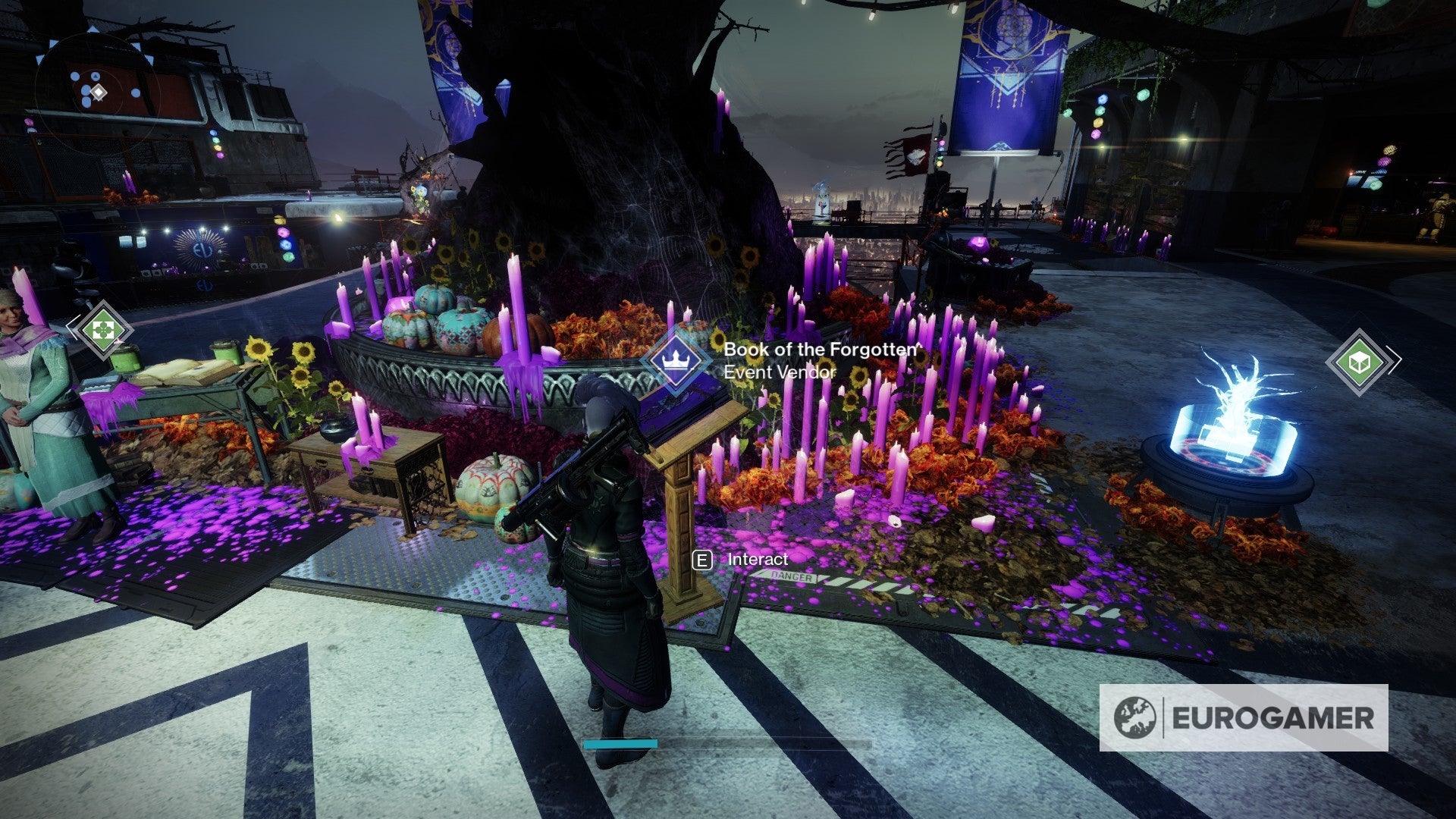 After you have completed Gone but not Forgotten, you can then continue to flesh out the book. You only have until the end of this year's Festival of the Lost event to complete it however!
How to get Spectral Pages in Destiny 2 and Spectral Page farm methods explored
To earn Spectral Pages, which are the way to create Manifested Pages, you must complete activities across the game while wearing the Festival Mask (this is important!) where they will drop upon completion.
These include:
Playlist activities such as Strikes, Crucible, Gambit (3 per completion)
Public Events in Patrol areas (2 or 3 per Heroic completion)
Nightfall Strikes (5 per completion from Tuesday 19th's reset)
Seasonal activities, including Astral Alignment, Override (5 per completion) or Wrathborn Hunts and Expunge missions (1 per completion following a nerf)
UPDATE (October 15th): Bungie has announced it has nerfed the drops from some of the farming methods played have employed since the start of the event - including Expunge mission speed runs, quick Wrathborn Hunts and Nightfall Strike runs. As such, they have reduced the drops to as low as 1 page per completion:
With this in mind, what are the fastest sources now? We'd recommend Public Events on the EDZ, which can be completed within a few minutes and give you 2-3 pages each. Otherwise, playing some of the faster Crucible modes (Mayhem or Rumble) will do you well. These are not nearly as fast as the above farming methods, they are still quicker than most other playlist activities if you're keen to get as many pages as possible.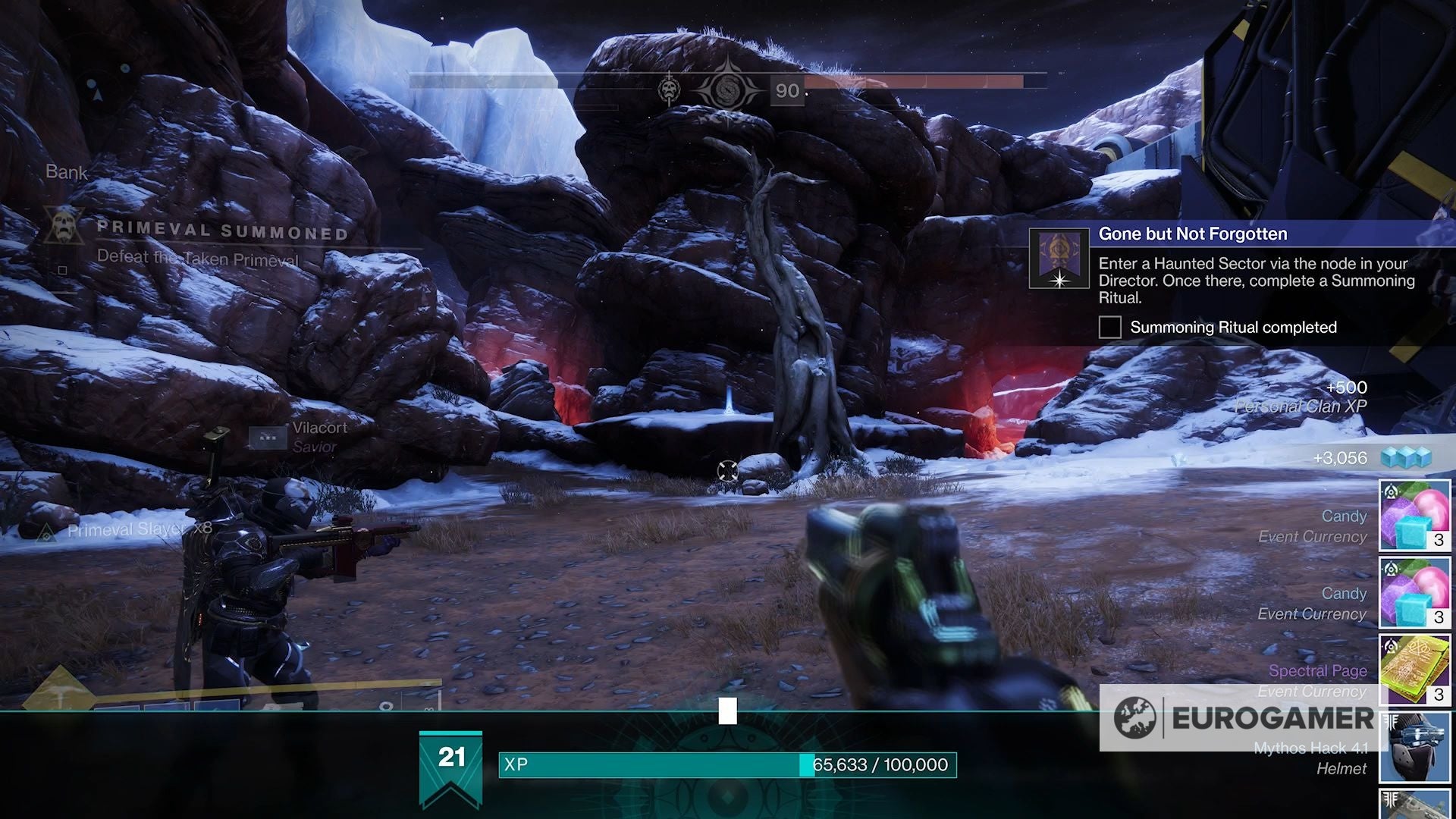 ---
The Season of Plunder is here! New additions include the Sails of the Shipstealer quest, Treasure Coordinates and Map Fragments, Cryptic Quatrains and Quicksilver Storm. Meanwhile, there's the arrival of King's Fall and Devious Theory, weapons such as Doom of Chelchis and Touch of Malice, as well as the return of Allied Demand in Iron Banner this season. Get up to speed with our levelling guide ahead of tackling the Duality dungeon, and learn how to collect Calus Bobblehead locations, Calus Automaton locations and find all Opulent Key chests. For The Witch Queen, learn how to get Exotics including Dead Messenger and Parasite.
---
How to get Manifested Pages in Destiny 2
Manifested Pages are used to create new lore items in the Book of the Forgotten. You can only get Manifested Pages by having Spectral Pages in your possession, then defeating Headless Ones in the new Haunted Lost Sectors activity.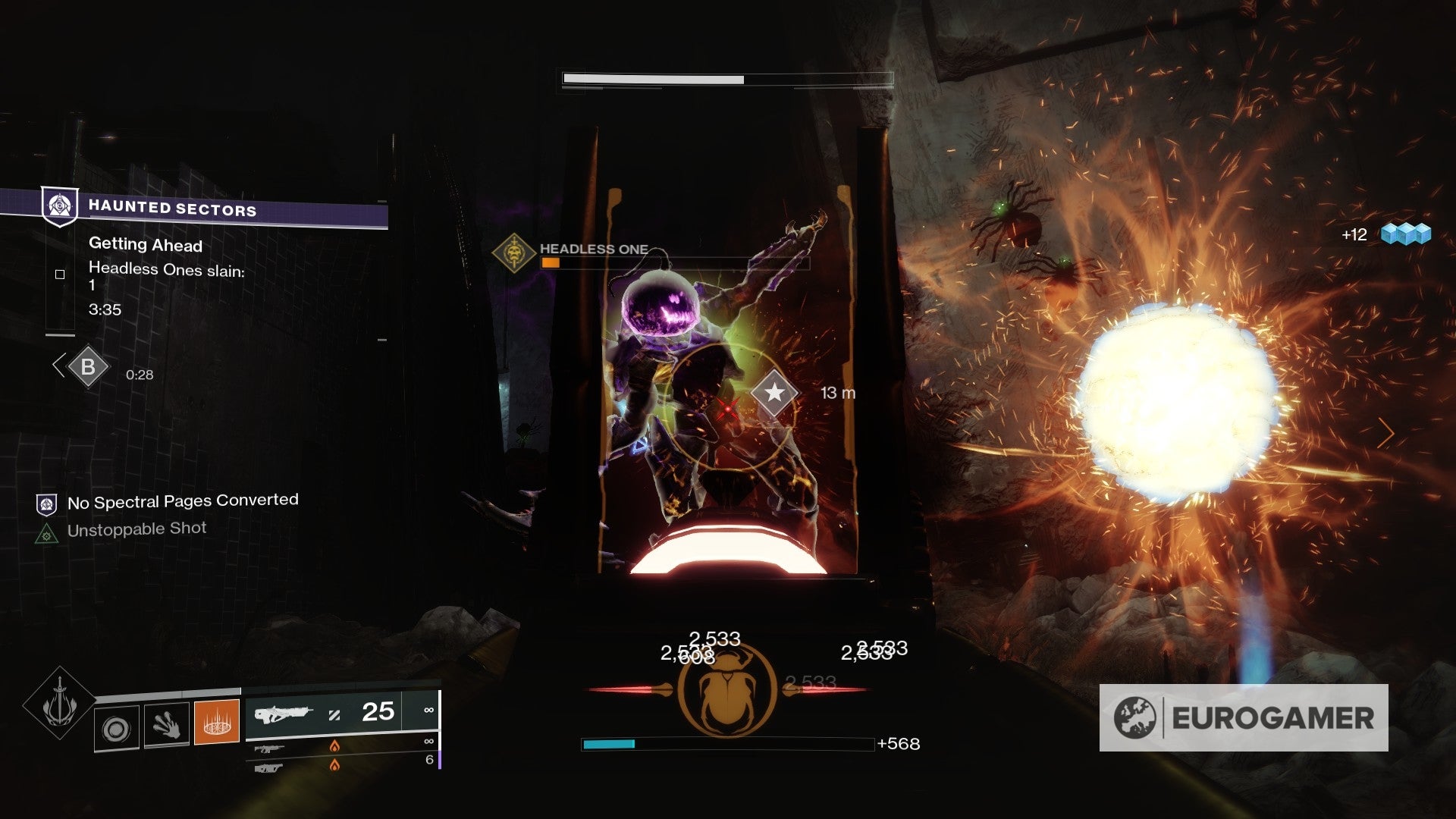 These enemies have to be summoned by staying on ritual sites that spawn during the activity for a couple seconds. Then, a fight will take place.
For each Headless One you and your squadmates manage to take down, a Spectral Page will be converted into a Manifested Page. Manifested Pages are then used in the Book of the Forgotten to unlock story snippets.
You should be able to convert at least 10 pages per session, to give you an idea of how many you should have in your inventory before starting a Haunted Lost Sector.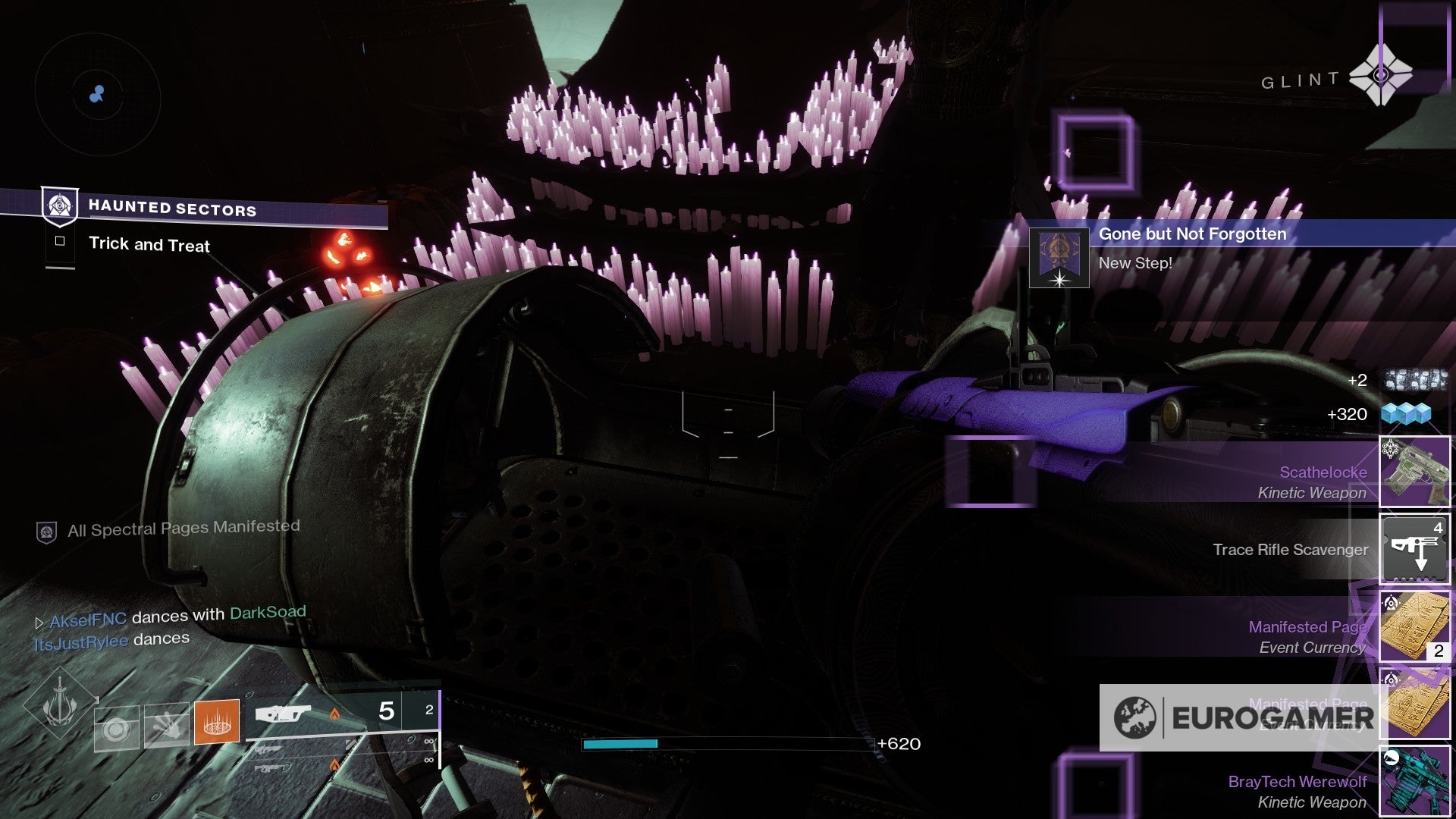 It's worth noting that, aside from unlocking bits of Glint's story, turning Spectral Pages into Manifested pages increases weapon drops significantly. This means more chances of getting new rolls of the Jurassic Green pulse rifle and both the Braytech Werewolf and Horror Story auto rifles.
Regardless of your method of choice, make sure to grab bounties from Eva Levante before you jump into any activity!