Destiny 2 beta glitch gives you an infinite super
Strike now.

Destiny 2's beta has a big glitch which gives players an infinite super for the duration of its Inverted Spire strike.
Your super is your ultimate ability. Each subclass has one, and it can only be used after filling up your super bar by killing enemies. After use, this bar resets. You'll likely only be able to super a half dozen times during the 30-minute strike.
Unless you perform the glitch, that is.
All you need to do is to fill up your super at the beginning of the strike by killing enemies until Fallen arrive on their hovering Pike vehicles.
Then, activate your super while getting on the Pike, and switch your primary weapon back and forth once. Job done - you'll have it permanently for the rest of the mission.
Here's how it looks: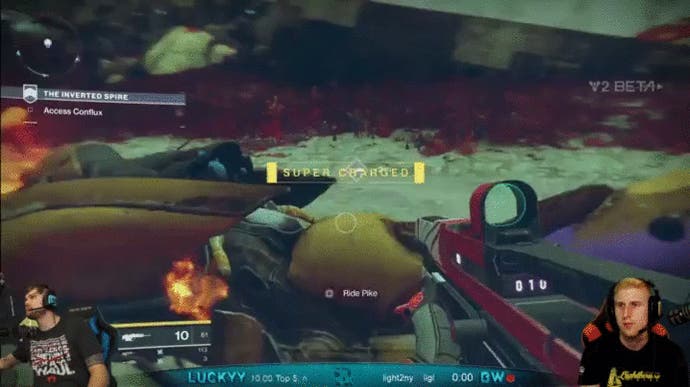 Destiny 2 fans on reddit have confirmed the trick works with each of the game's classes. Twitch streamers have been using the technique - helping the glitch spread throughout the playerbase.
The Destiny 2 beta is due to run until the end of this weekend. It's unclear if Bungie will update the app to patch this out - just don't expect to be able to do this in the full game.