Design an Xbox 360 Achievement for Fable Anniversary
Score!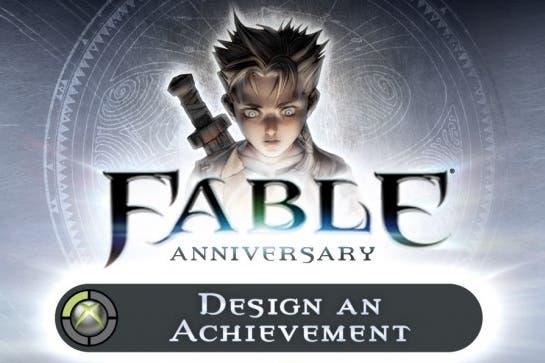 Fable developer Lionhead is giving you the chance to create an Achievement for Fable Anniversary.
The Fable 1 re-make will launch later this year with add-on The Lost Chapters, snazzier graphics and 1000G of Gamerscore.
Your task is to choose any Achievement-suited activity from the game, give it a name and a description, and then suggest a logo.
The Achievement's name must be no longer than 32 characters and its description no longer than 100 characters. Suggesting a logo is optional. Puns are always good.
For example: "A Cure for What Ales You", achieved for having "Drunk so much beer that you're sick." -5 Gamerscore. We came up with that in about two minutes after we realised our previous idea (turning off the silly shining breadcrumb trail) would only apply to Fable 2.
The full rules and regulations are over on Lionhead's site. Share your best/worst ideas in the comments below.