Delightful piano-themed rhythm game Deemo gets even more free new songs on Switch
Plus expanded Labo support in latest update.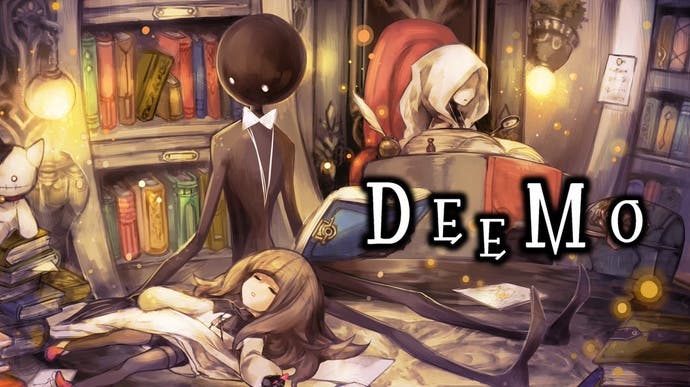 Developer Rayark's wonderful ivory tinkling rhythm game Deemo has just received a brand-new update on Switch, adding yet more free songs, plus extended Labo Piano support, to the already absurdly generous base game.
Deemo's 1.5 update is available to download now and consists of two parts. The first, known as the Team Grimoire Collection, adds five new songs to the game's piano-themed line-up: Chaos Magnvm, Dyslexia, Grimoire of Blue, Alexitheymia, and Librum clausi.
The second half, meanwhile, expands Deemo's Toy-Con Collection, which was introduced in the game's 1.4 update and features reworked versions of existing songs for exclusive use with Nintendo's Labo Piano. If you've got the cardboard kit lying around, you can combine it with Deemo and convincingly hammer along to the likes of Angelic Sphere, Entrance, Infinite Puzzle, Invite, Legacy, Light Pollution, Magnolia, Platinum, Pulses, and Suspenseful Third Day.
There is a trailer summarising all of the above, but, unusually, it doesn't feature any samples from the new songs. So why not watch it on mute, and hum some noises up yourself?
Rayark and publisher Flyhigh Works' post-launch support for Deemo - and, indeed, for its equally marvellous sister game Voez - has been exceedingly generous on Switch. After five free updates, Deemo now has has well over 200 piano-centric songs in its roster, ranging from lilting ballads to hair-tossing electro-stompers.
Those yet to experience Deemo's delights might consider given its free demo a whirl on the eShop (there's one available for the highly recommended Voez too), and the full game, should you be sufficiently smitten, will cost £26.99. Another Rayark rhythm game, Cytus Alpha, is scheduled to launch on Switch this April.