The Dead Rising Collection beheading to Xbox 360 in March
Contains the first two games and all its DLC.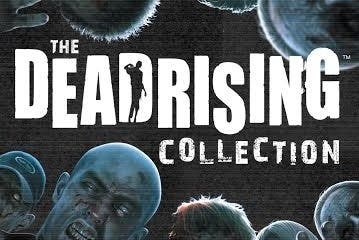 A comprehensive anthology of current-gen (or is that last-gen?) Dead Rising games is due out on Xbox 360 on 7th March in Europe, Capcom has announced.
Simply titled The Dead Rising Collection, the pack contains the original Dead Rising and Dead Rising 2, along with additional content like the DR2 prologue Case Zero and DLC add-ons Off the Record and Case West.
We had mostly kind things to say about Capcom's open-world Dawn of the Dead-inspired series, with Dead Risings 1, 2, and Case West scoring classic Eurogamer 8/10s. Case Zero was also well-received, though EG-contributor Chris Schilling was underwhelmed with Off the Record, which he stated in his review "arguably adds less than either of these Xbox 360-exclusive episodes [Case Zero and Case West], yet costs more."