Dead Rising 4 and Middle-earth: Shadow of War joining Xbox Game Pass this July
You can still sign up for just £1.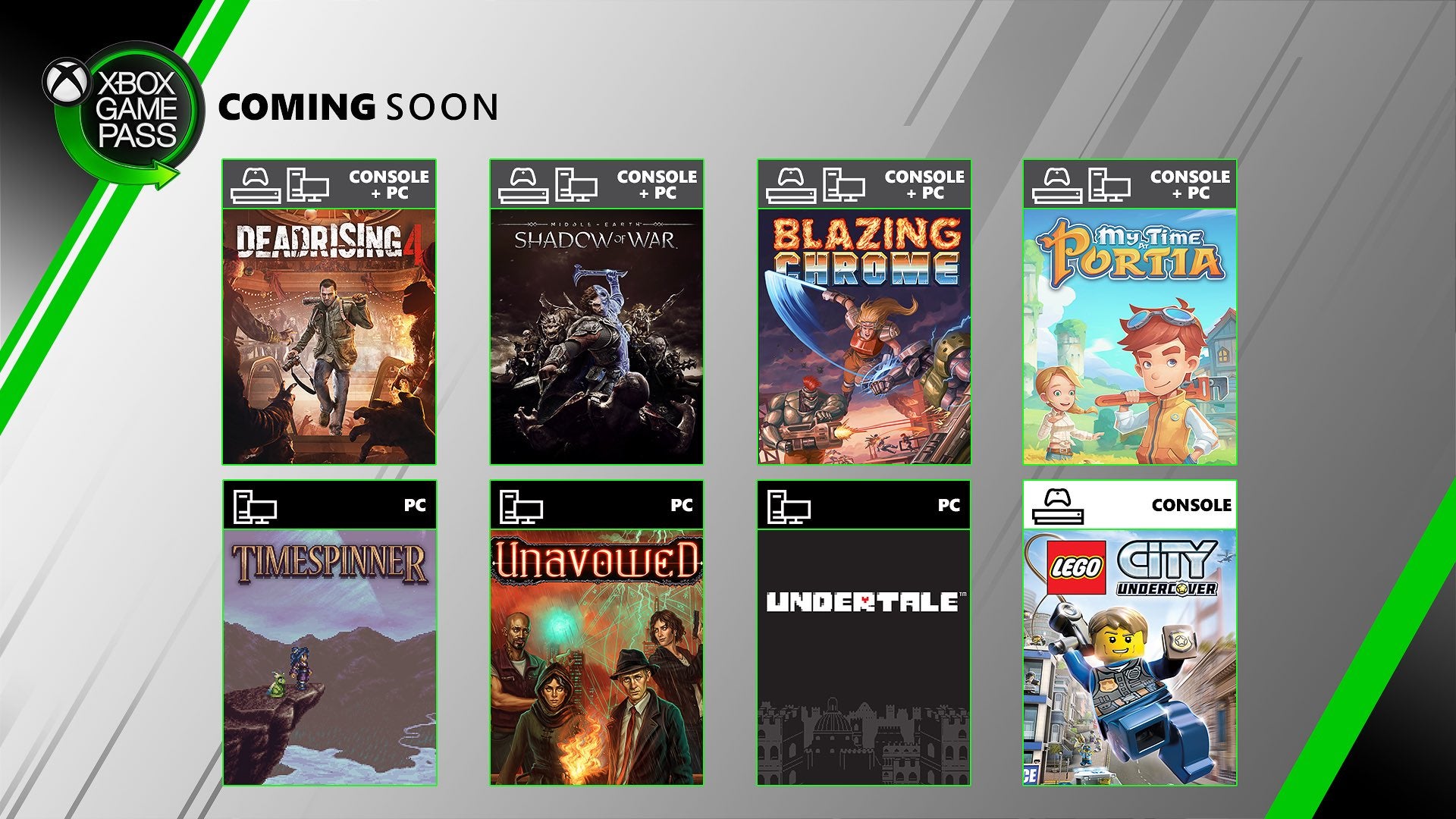 Microsoft has announced the eight new titles being added to its Xbox Live Game Pass service for July.
Undoubtedly, the two biggest games from the set are relentless zombie whack-em-up Dead Rising 4 and rivalry-brewing Lord of the Rings spin-off Middle-earth: Shadow of War.
More specifically, Middle-earth: Shadow of War will be available on Game Pass from 4th July. It'll be joined by lifestyle sim My Time at Portia and will support play across both console and PC. On the same day, esoteric RPG Undertale will also be added to Game Pass for PC players.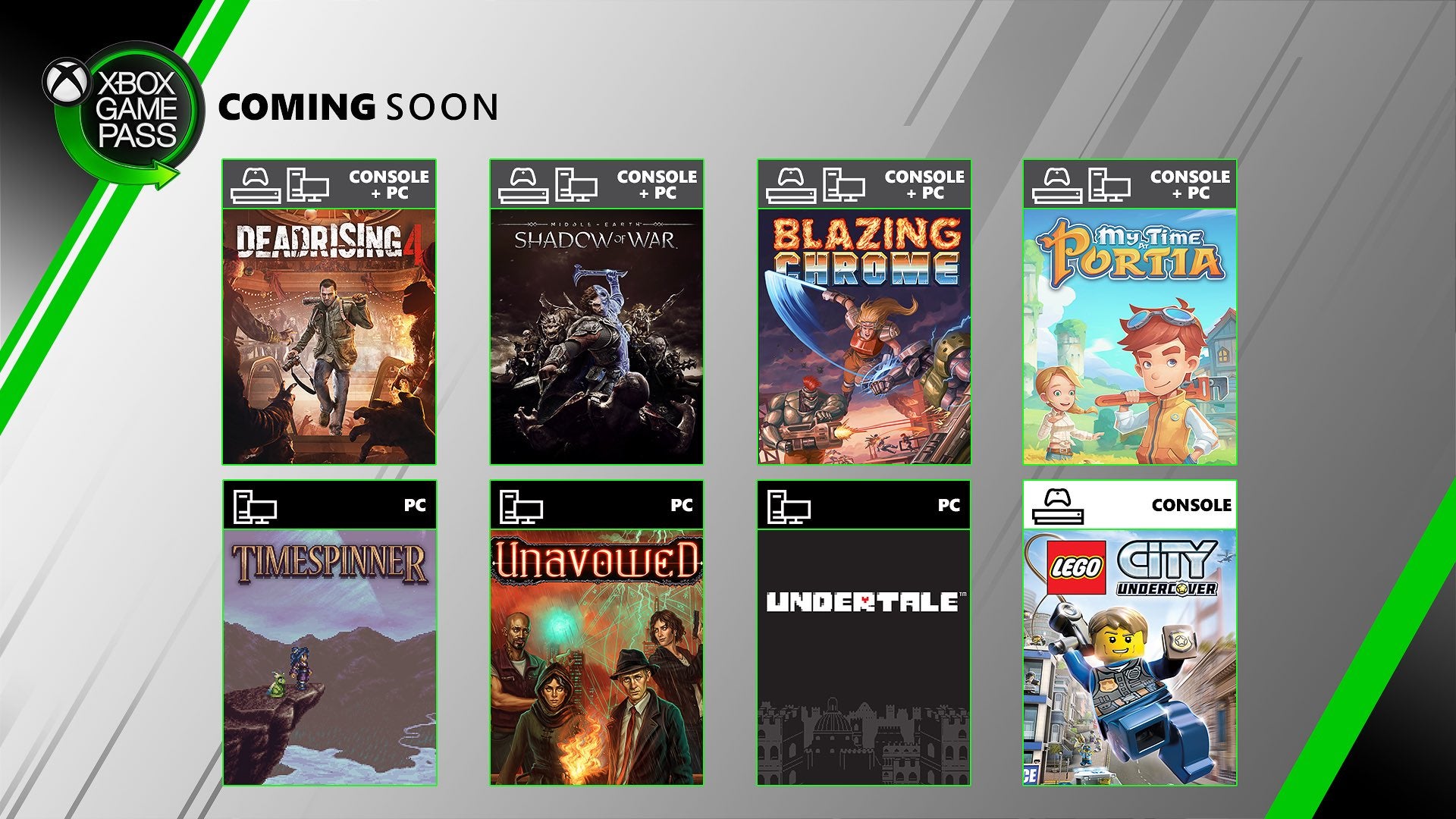 Then, on 7th July, Dead Rising 4 will amble into the Game Pass library for all subscribers on console and PC. On that same day, Blazing Chrome comes to console and PC Game Pass too. Elsewhere, Timespinner and Unavowed will join Game Pass on PC, while Lego City Undercover will also join the service on console.
Microsoft has been making a lot of good moves lately with the Xbox Game Pass model. With the full launch of Xbox Game Pass Ultimate around E3, it's become one of the most competitive gaming subscription services out there as it combines a rolling library of games you can access on PC and console, online play through Xbox Live Gold, Deals with Gold and many other extras.
If you're intrigued to try it out for yourself, you can still sign up for one month of Xbox Game Pass Ultimate for just £1 until the end of the day. It's usually £10.99 a month!
Also, any existing Xbox Live Gold subscription you have will be automatically converted to Game Pass Ultimate when you sign up so you can take full advantage of this by stocking up on up to three years of Xbox Live Gold and then converting that time.
We're covering all sorts of weird and wonderful gaming offers such as the above over at Jelly Deals, so be sure to give us a look!