De Blob is coming to Xbox One and PlayStation 4 in November
Look ooze back.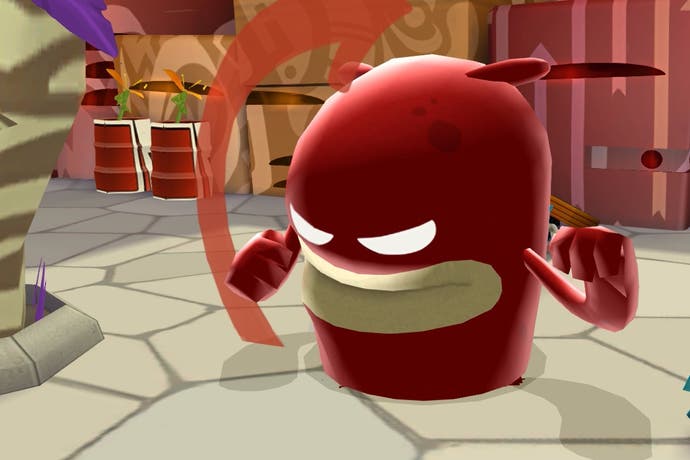 Old but excellent ink-splatting plaformer de Blob is coming to Xbox One and PlayStation 4 on November 17th, THQ Nordic has announced.
De Blob originally released on Nintendo Wii back in 2008, and got a fair few thumbs-up for its refreshingly distinct platform puzzling.
It's pretty delightful all round, and involves manoeuvring the titular de Blob - "equal parts amorphous blob of paint, struggling artist, revolutionary and juvenile delinquent" - through a monochromatic landscape, hoovering up ink and splashing it about to bring life and colour back to the world. Its soundtrack is phenomenal too.
Given that de Blob is now rapidly closing in on its tenth birthday, it was a bit of a surprise when the game suddenly made the move to PC earlier this year.
BlitWorks, the team that handled the PC version, is also responsible for the newly announced Xbox One and PlayStation 4 release.
THQ Nordic hasn't really offered much word on what, if any, changes we can expect to see in the new console edition, and the slightly amateurish new trailer doesn't exactly show off the game in its best light. However, de Blob's Steam page notes that the PC version includes "improved texture and lightmap resolution, upscaled videos, added FXAA antialiasing, and added resolution and graphic quality option".
I'd wager that at least some of those will make it to Xbox One and PS4 on November 17th.